Karen Dobson, Scotswood Natural Community Garden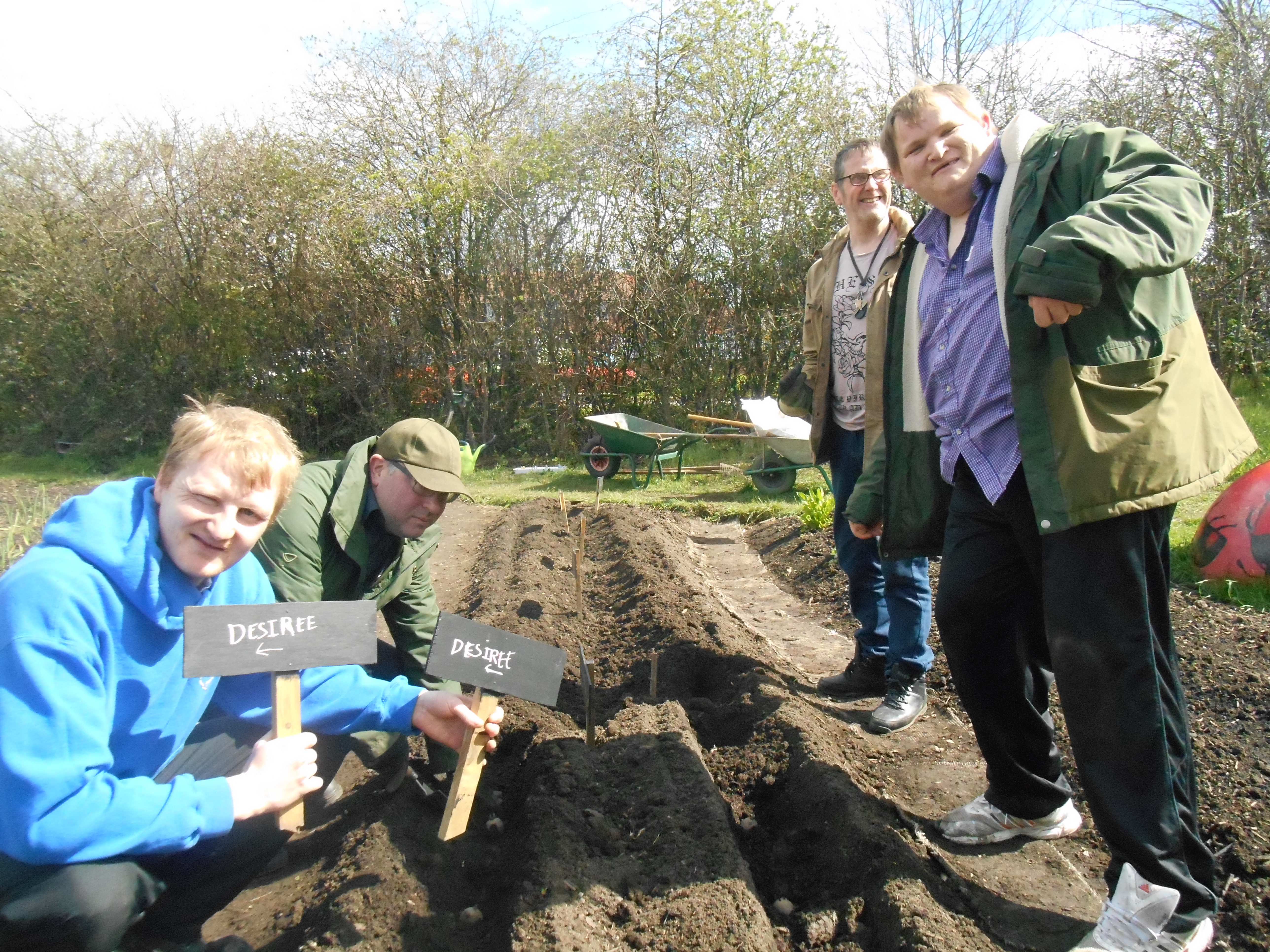 We had a chat with Karen Dobson, founder of Scotswood Natural Community Garden, about her community business.
In a nutshell:
Founder: Karen Dobson
Organisation: Scotswood Natural Community Garden is in Scotswood, an area with high levels of poverty and unemployment. It supports local people with disadvantages, improving mental and physical health, well-being and confidence whilst teaching about the environment and sustainable living.
SSE programme: Community Business Trade Up programme 2018
Supported by SSE in Yorkshire & the North East
Business model: 1/5 of its income is through trading generated through preserves sales, sale of Forest School training and IQA services. The rest is grant funded.
Ownership model: Charity Ltd by guarantee
Tell us about your organisation
We're an award winning organisation in Scotswood, which is in the highest 10% for multiple deprivation in the UK. We provide education, support, training, health and well-being services for all ages. Our nature-based interventions are proven to improve mental and physical health, strengthen community relationships, and support people to gain new skills.
In 2018 we worked with over 4000 people including 1510 children and young people.
The community garden, set up in 1995, was there to provide people with a green space and to teach people about the environment and sustainable living. The Garden has developed to include various projects to address the needs of the local community. In the last five years we have developed  more of a mental health and well-being focus whilst still teaching about the environment.
Who or what does it help?
We help adults with disabilities, mental health problems, long term unemployment, lack of skills and qualifications, and more. People tell us they come to the garden to meet others, feel happier, get active or gain skills and experience for work. Others talk about how the Garden gives them a sense of purpose. We also support the elderly community. Other than the Garden, there are no specific opportunities for social and therapeutic gardening for dementia in Newcastle.
Many children from local primary schools have poor socioeconomic backgrounds. They have few opportunities to access nature or safe places to play; our Garden provides a solution. We also deliver a Forest School project for children with mental health problems who cannot attend mainstream schools, and children with profound learning difficulties. Since coming to the Garden, they feel valued and accepted, have less stress and improved self-esteem and confidence.
How is it community-led?
We have three Forums covering our volunteers, young people and older people. They meet regularly with staff to share ideas and contribute to the strategic and day-to-day planning for the Garden. We host quarterly open days and various pop up events throughout the year where we engage with the local community. The information from the forums and events is cascaded to trustees and the CEO to ensure all voices are heard.
What are the key strengths of your project or organisation?
We have a range of structures in place to ensure meaningful and genuine participation of local people. We're also a membership organisation – it's free and open to all. We impact over 4000 people of all ages per year through our wide range of accessible opportunities. The trading aspect of our work, Sticky Business, sells preserves made by local volunteers, using produce grown by them too. All profit back into supporting those volunteers and the wider community.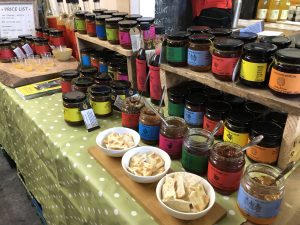 The Community Business Trade Up Programme
The programme helped me to develop my skills in business planning, developing pricing structures and marketing strategies as well as giving me more confidence when approaching corporates. It helped me to develop my confidence to talk about the Garden as a social enterprise as well as a charity.
The most helpful part of the programme was meeting people from other social enterprises, sharing ideas and supporting one another.
Since we started the programme, we've had to expand our services to meet increasing need due to other services in the area closing. We've begun plans to extend our building too. In two years we've doubled the number of people we work with.
Sound good? Register interest for 2020
What impact has the learning programme had on your traded income?
With Sticky Business, we improved marketing, labelling and ensuring our unique selling point was clear. We now trade at food markets and sell in two local delis with plans to sell in two further shops – all of which is attributable to the learning programme. We have developed our Forest school course delivery and IQA services offer and provide services to three other organisations. Plans are under way to expand this to other customers. And we've developed plans for bespoke workshops monthly throughout 2019.
What impact has the Match Trading™ grant had on your traded income?
Our produce sales income has almost quadrupled compared to 2017. Our Forest School training and IQA income has doubled compared to 2017.
Top tip for other community businesses and social entrepreneurs
Planning is key! Use a business model canvas to really think about what your unique selling point is and how your trading works alongside your social responsibilities. The two should go hand in hand.