Jane Chong & Jane Kippax, Step and Stone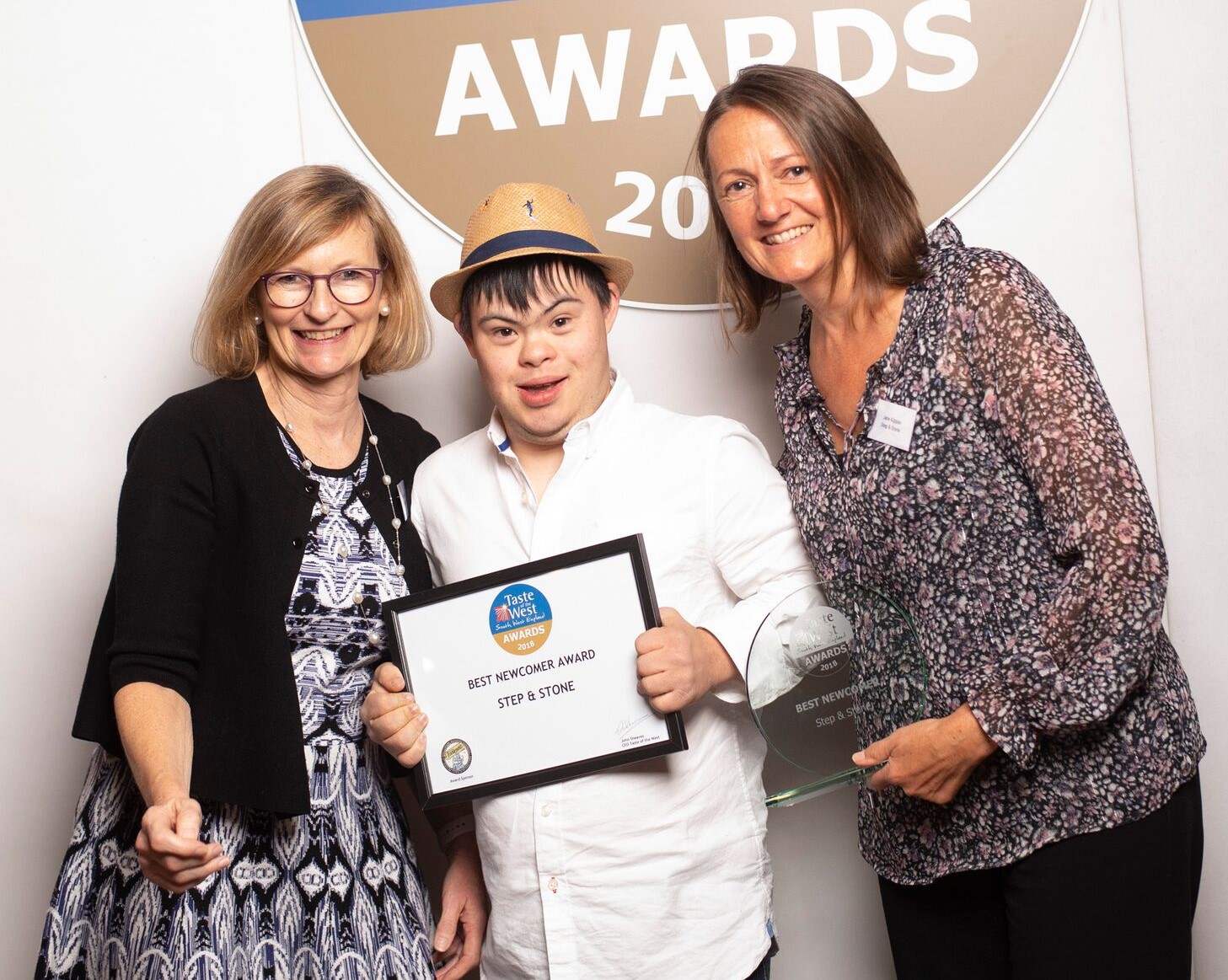 Step and Stone make handmade lavosh flatbreads, and work with young people with learning disabilities to develop their skills and confidence so they can eventually move into employment.
In a nutshell:
Getting started
Jane Chong and Jane Kippax, founders of Step and Stone, spoke to us about what inspired them to start their social enterprise. Mothers of children with disabilities, they saw the lack of opportunities outside of education:
"We realised that while someone's at school or college they have a ready-made social group there. But once someone leaves, especially someone with learning disabilities, that spontaneity isn't so easy – they need a bit of support."
Step and Stone sell lavosh flatbreads, a specialised product made from top-quality ingredients which is sold all over Bristol and around the UK. But this is much more than just a bakery. They train people with learning disabilities in general skills for employment. Trainees are charged a fee for their training, which is usually supported by funding from local councils. Then, when they are ready, Step and Stone support them to identify a position with another employer.
Jane Kippax told us:
"The bakery makes an award-winning product, and changes perceptions of society and employers. But we are really increasing independence of our young people, recognising their capabilities and working with their strengths. It's also about developing confidence, and minimising loneliness."
Jane Chong told us that at the national level, just 6% of people with learning disabilities are in work, but over 65% want to be. They are one of the most marginalised but potentially economically active groups in the UK.
"Us parents understand they need a little bit more support, but once they are in the job they tend to thrive. The money is almost secondary. What they care about is that they are going to work like their families do. They want that interaction and that sense of purpose."
Step and Stone have supported five trainees into paid employment so far, with others on the way. They teach across eight skill areas, including listening, teamwork and timekeeping. Jane K told us:
"Our young people can be much more productive than they are given credit for, we know they want to and can do more – they deserve the same life chances as everyone else."
The programme
Step and Stone's journey has been shaped by SSE and the Lloyds Bank and Bank of Scotland Social Entrepreneurs programmes. They first incorporated five years ago when they joined the Start Up programme. They had been discussing and researching for about a year before they constituted, meeting over coffee and lots of cake! They received a £2,000 grant through Lloyds Bank Start Up and another £2,000 later, which was all they had.
"It was really because of SSE that we were able to start."
Jane K found the Start Up sessions incredibly useful, which covered topics completely new to her.  Above all, she said that it gave her confidence.
"I think if we hadn't done Start Up, we'd still be doing the research and eating the cake! That was a massive catalyst for us to jump in and start."
Jane C completed the Trade Up programme this year. She was impressed by the breadth of the programme. The witness sessions gave her confidence in terms that she understood, and she benefited from having a business mentor: "I really value how interested he is, and the amount of time he's spent with us."
Because of the varied and busy nature of Step and Stone, Jane reflected that it can be hard to step back and reflect on the bigger picture, but Trade Up gave her that space to work on Step and Stone rather than in it.
The future
Jane and Jane hope to open a café, with the same ethos and a different work environment for their trainees to learn employment skills. They are also expanding into different products including biscotti and working to forge links with more employers and communicate their vision more widely.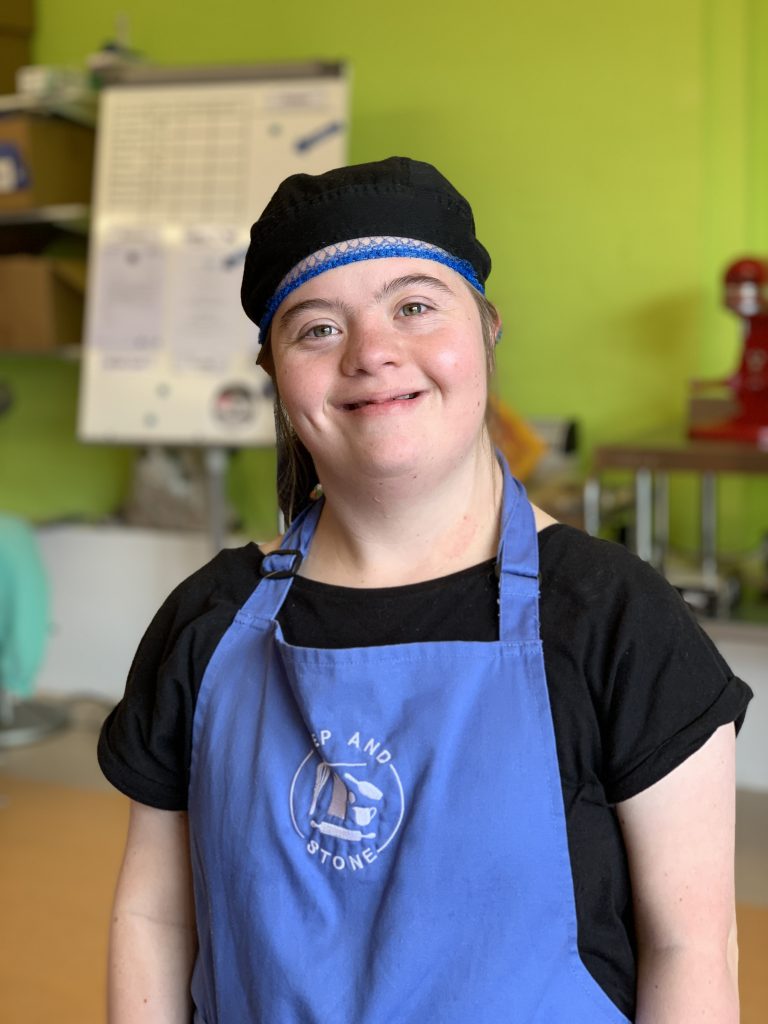 Top tip for other social entrepreneurs:
Jane C: Go for it! You can plan all you like, but just get it going, you learn as you go along.
Jane K: Get the support that you need, whether from SSE, or a mentor, or a business partner who you can talk to who can give you a bit of a steer. It is a journey, there are ups and downs, so having that support is so important.
Want to keep up to date with Step and Stone's journey? Check out their website, Facebook, Twitter, and Instagram.