Bruce Gunn, Delivered Next Day Personally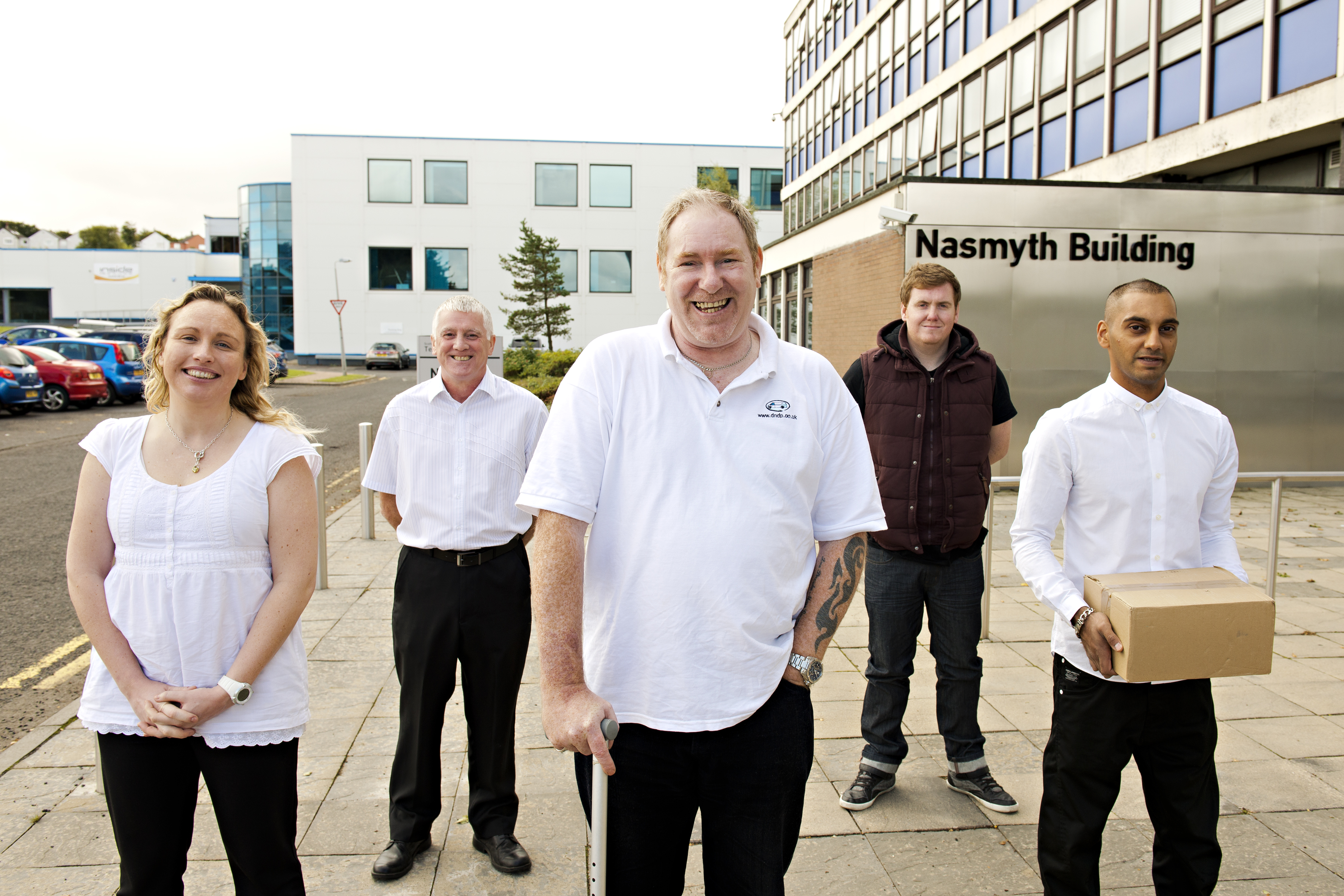 Bruce Gunn used what he learnt at the School for Social Entrepreneurs to grow his project, Delivered Next Day Personally. He took part in our Bank of Scotland Social Entrepreneurs Start Up programme in 2014. Unfortunately, since we interviewed him, his social enterprise went into voluntary liquidation June 2018. Read what he thought about our programme, learning style, and support. 
What does your social enterprise do? 
Delivered Next Day Personally is a car-based courier service that offers flexible employment opportunities for disabled and able-bodied people. We strive to build a positive disabled community that contributes to their local area with pride. All of our disabled drivers employ at least one able-bodied person to do the 'leg-work'. This co-pilot is a young person that has been unemployed for a minimum of six months and has no driving license.
We've had tremendous results with everybody we've worked with so far. We have directly employed 11 disabled people and four young people under 25 years old. Employing our tenth person was a particular milestone, considering that at the time we had only been trading for just over a year! Our aim is that within a year we will have 100 drivers throughout Scotland. We're also looking at rolling out our social franchising model to the rest of the UK.
What motivated you to start your social enterprise?
I had a stroke in 2008 and found permanent employment was difficult to maintain with my disability. The freedom to work flexibly helps disabled people improve their day-to-day life as they can actively contribute to their community and society. At the end of 2011, while I was still too ill to walk, the only external communications I had outside of my family was via the internet. Most of the people I communicated with were other disabled people in similar circumstances. I got to know a lot of people who were going through work capability assessments – sadly, two of them committed suicide. These tragedies made me want to do something – not only for myself, but for others in similar circumstances.
How has the School for Social Entrepreneurs supported you?
My experience at SSE has been fantastic – challenging at times – but very rewarding. Tracey from the School for Social Entrepreneurs Scotland has been a tremendous help during my first year and she has supported all the students throughout. She helped me to develop as a business person and her energy carries you along at a fantastic pace.
I would like to say a big personal thank you to Tracey for all the help and encouragement.
I feel as though I am now part of a business family and know that as well as building lasting friendships; I now have access to a pool of very talented people.
If you've been inspired by Bruce's story take a look at our courses and see how we can help make your idea a reality.