Ananda Kuhn, DIATRIBE Printmakers Ltd.
Meet Ananda, Founder of DIATRIBE Printmakers and art studio in the heart of Bedminster open for workshops and other local artists to book.
In a nutshell:
Founder: Ananda Kuhn
Organisation name: DIATRIBE Printmakers Limited is a printmaking and art studio in the heart of Bedminster open for workshops and other local artists to book.
Business model: Currently most income is coming from running classes, tuition and the workshop space.
Region/s you work in: South Bristol
SSE programme:  South Bristol Enterprise Support Programme through SSE Dartington and the South West.
When Ananda started Diatribe, she envisioned a monthly subscription where subscribers would receive a local artist's print delivered at home. She was part of a similar project in her home city in Brazil and saw how successful it could be.
During lockdown she lost her temporary job in hospitality and started exploring the possibility of making a living through her artwork as she used to do in Brazil. She spoke with local galleries and did a course about setting up a business/becoming self-employed with Bath college. After five months of study Ananda had a business plan and approached a local studio again, hoping to launch the business through an established space. However, they had no funding for the project, so Ananda decided to open her own studio.
In June 2021, Ananda walked past an empty office space on North Street, a prominent high street in South Bristol known for its independent shops and cafes. She contacted the landlord and told them about her idea, they loved it and they allowed her to refurbish the upstairs and live there, setting up her studio on the ground floor. By late April 2022 they were finished and started fitting downstairs. Ananda was really lucky finding her landlord – she has a five-year contract with them, and they have said that once she starts making money she can pay rent. They attended two openings of the space and they are excited about what she is doing with it.
With no tools, savings, or materials, she started to look for funding. Ananda hopes to create an open space for local artists, supported by her to improve their technical skills.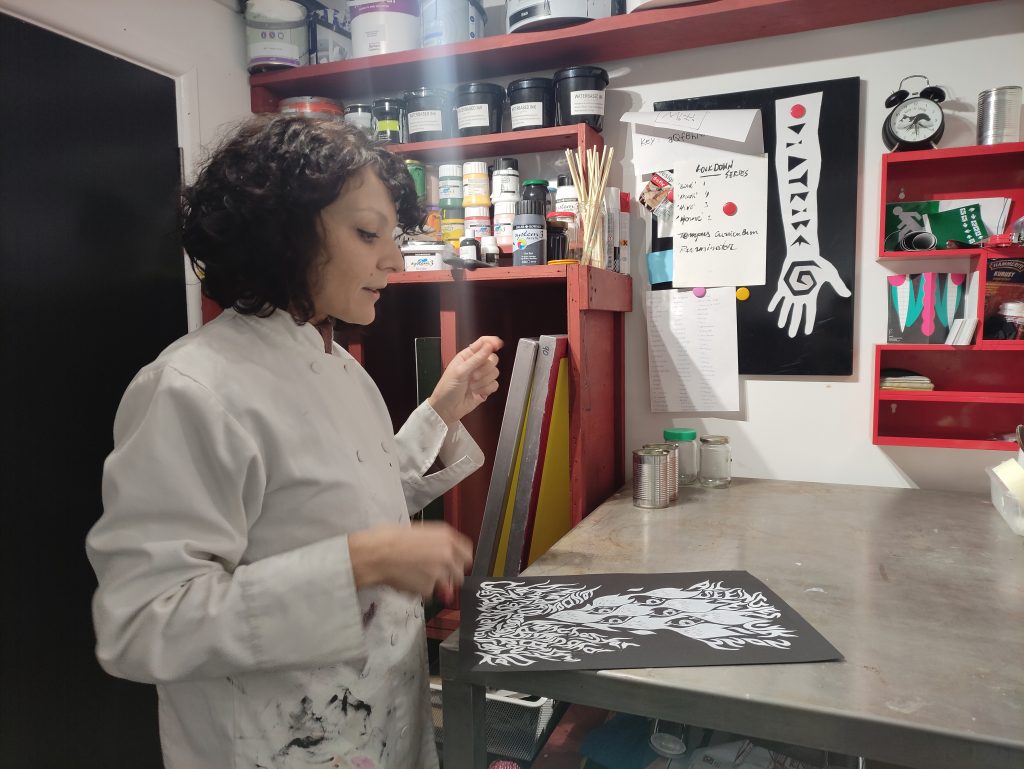 "I was so focused on the subscription model I didn't think about other options – but now possibilities are opening for sharing desk spaces, running workshops. I am doing 1:1 tuition in printmaking and teaching screen printing to art teachers."
The Programme
Ananda sought support from several providers as well as SSE. She approached the West of England Growth Hub, who advised her to create a limited company so she could maintain some distance from her business and her personal life. She registered her business in December 2021, and then was referred to YTKO and Future Bright, who awarded her some funding towards equipment, tools, and developing skills. She also called the UK Government's business support helpline, who referred her directly to Susan, the learning facilitator on SSE's South Bristol Enterprise Support programme.
Ananda joined SSE's Getting Serious: Next Steps to Business Success learning programme part-way through. The course is modular so that participants can join as many sessions as they wish. This flexibility meant that Ananda could start straight away with sessions on marketing and finances. She told us her main takeaways:
"The financial sessions were amazing, thinking about my unique selling point (USP), looking at the marketing. I knew I needed to make it happen and turn it into action. I felt a bit lonely before, so having someone to give feedback to was great."
She told us that without accessing the course she wouldn't have got as far: "It would have taken me years. It really sped up the process. Susan was super available for support, I felt as much her friend as a coach – she made me feel so welcome."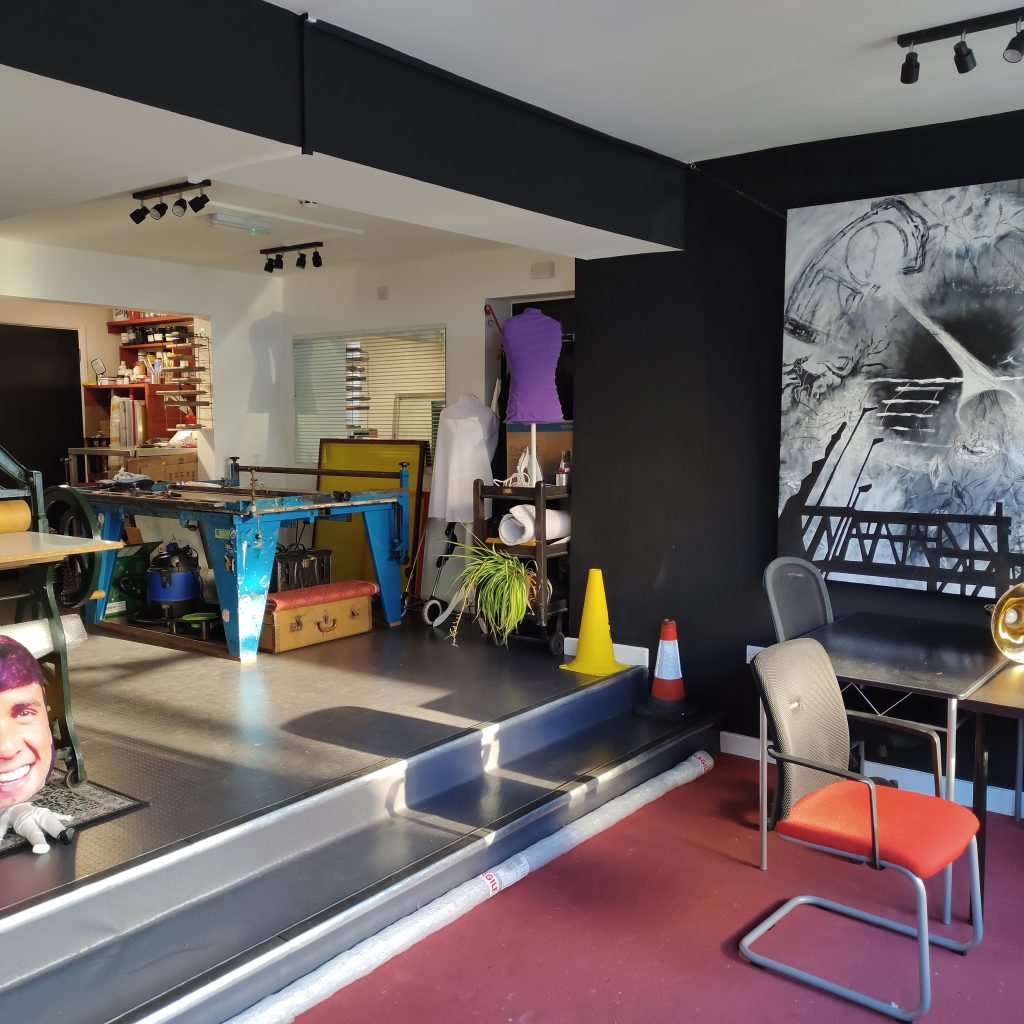 The programme helped Ananda realise that her USP is having an open space for other artists and helping the community. She realised that so many people locally wanted to learn, and she had technical skills she could share.
What's next?
Ananda believes that art is a powerful medicine for wellbeing and wishes to work with the local GP offering printmaking sessions for patients struggling with their mental health.
She also wants to grow her services and is thinking about selling prints for commercial spaces for decorating their rooms as bars, restaurants and boutique hotels.
She still needs funding – she's got this far without any – and is considering an Artists Bursaries funded by a-n, The Artists Information Company, which she is a member of thanks to the Future Bright project. She would also like to hire an assistant to support her with admin and social media.
Top tip for other social entrepreneurs:
"Don't be afraid to ask for help!"