SSE in the news – January 2018
31 Jan 2018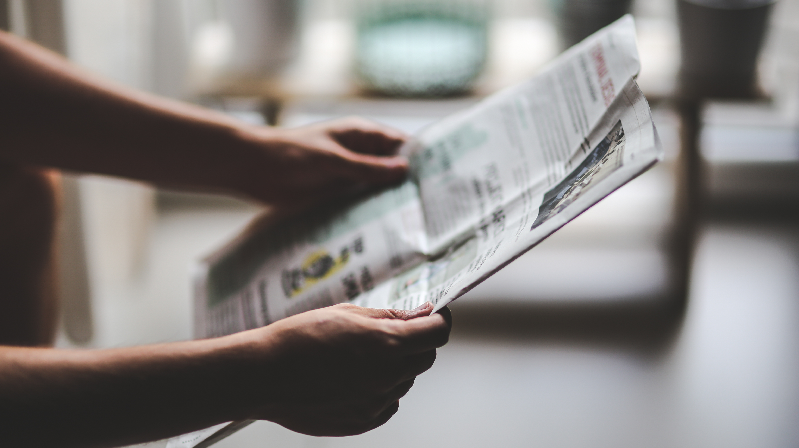 SSE in the news in January
Reducing re-offending rates through entrepreneurship
We contributed a chapter to Life Beyond Crime, a book about what prisoners and ex-offenders need to learn to help reduce re-offending rates.
Introducing Match Trading to trusts and foundations
Our CEO Alastair Wilson penned a 1,300-word thought-piece about Match Trading, SSE's innovation in grant-funding, for the Association of Charitable Foundations' Trust & Foundation News.
Tackling loneliness through social enterprise
SSE fellow John Reed was live on Black Country Radio, talking about the problem of loneliness. John tackles social isolation through his story-telling and music social enterprise, Old Fellah. John also talked about social enterprise and SSE.
Celebrating SSE's culture
Our sales and marketing manager Dave McGlashan was interviewed on the JustGiving blog about working at SSE. Luckily, he seems to quite like it here.
We've welcomed 260 new students to our biggest UK programme since October. Four Communications, Lloyds Bank's PR agency, helped us and students to generate more than 150 pieces of press coverage in local papers across the nation.
In January, highlights include…
The Exmouth Journal welcomed Launchpad director Carole Brown onto the Lloyds Bank Social Entrepreneurs Programme, in partnership with SSE. Carole said: "Without the funding and expertise that UnLtd and the School for Social Entrepreneurs have made available to us, we would have struggled to achieve so much in such a short time, and we are very grateful to them."
The Medway Messenger welcomed Vanessa Sanyauke onto the programme. Vanessa's social enterprise Girls Talk London connects young women and girls with the UK's top companies, especially in male-dominated industries.
The Ilkley Gazette and Essex County Standard celebrated social entrepreneur Rebecca Mears joining the Scale Up level of programme. Rebecca plans to expand Grow-Cook-Eat and Incredible Edible, through which she provides free food to the local community.
The Lancaster Guardian covered Diane Sheron joining the programme. Diane is the founder of Mindful Behaviour, a social enterprise that teaches mindfulness to address the growing number of young people living with mental health problems.
More SSE students in the news
Ian Blackwell was welcomed onto the BBC's One Show to talk about his Dangerous Dads Network. It runs outdoors activities for kids and their dads or male carers, to encourage bonding and support. Ian is a student of the Lloyds Bank Social Entrepreneurs Programme at SSE Cornwall.
The Evening Standard wrote a lovely profile of Well Grounded, founded by SSE fellow Eve Wagg. Well Grounded is a speciality training academy that helps people facing long-term unemployment into the coffee industry.
Fiona Broadfoot, a fellow of SSE Yorkshire & Humber, spoke on Radio 4's Today Programme and Sky News about her ground-breaking campaign to end the continued criminalisation of prostituted women at the Royal Courts of Justice.
The Evening Standard profiled Neighbourhood Midwives, a social enterprise the provides independent midwives to mothers. SSE fellow Annie Francis is CEO.
Follow us on Twitter @SchSocEnt and at facebook.com/SchSocEnt to keep up with the latest news from the SSE community.