SSE in Cornwall connects organisations in the fight against food poverty
21 Jul 2022
On Tuesday 5th July the School for Social Entrepreneurs in Cornwall hosted an event exclusively for SSE fellows – past students who've graduated from an SSE programme. The event took place at Growing Link CIC in Penzance and brought together organisations from across the county all working to combat the food poverty crisis. 
The event saw guest speakers from different organisations talking about their work in local communities and across Cornwall. Lynne Dyer, CEO of Growing Links CIC gave tours of the community garden in Penzance and talked about the history and success of the organisation, and the various projects they run (including a community food store), and courses and workshops.  
Lizzie Sullivan from Whole Again Communities, another local social enterprise who completed the Lloyds Bank and Bank of Scotland Social Entrepreneurs Trade Up Programme in 2013, spoke of the need in communities to offer food education and other avenues helping families and individuals struggling to feed themselves.  
Sonya O'Hea from Cornwall VSF came along to talk about the Food Access Alliance comprised of organisations such as food banks, community larders and fridges, food distribution organisations, community growers, gleaners. 
Founder and major campaigner, Andrew Howell of End Hunger Cornwall gave a passionate talk about his organisation and the true extent of food poverty and the 'real' message that foodbank use gives us, plus the unsustainability of such vital services to people living in poverty. His main message was for us all to question why. Why, in 2022, are we in the social economic crisis we see ourselves in?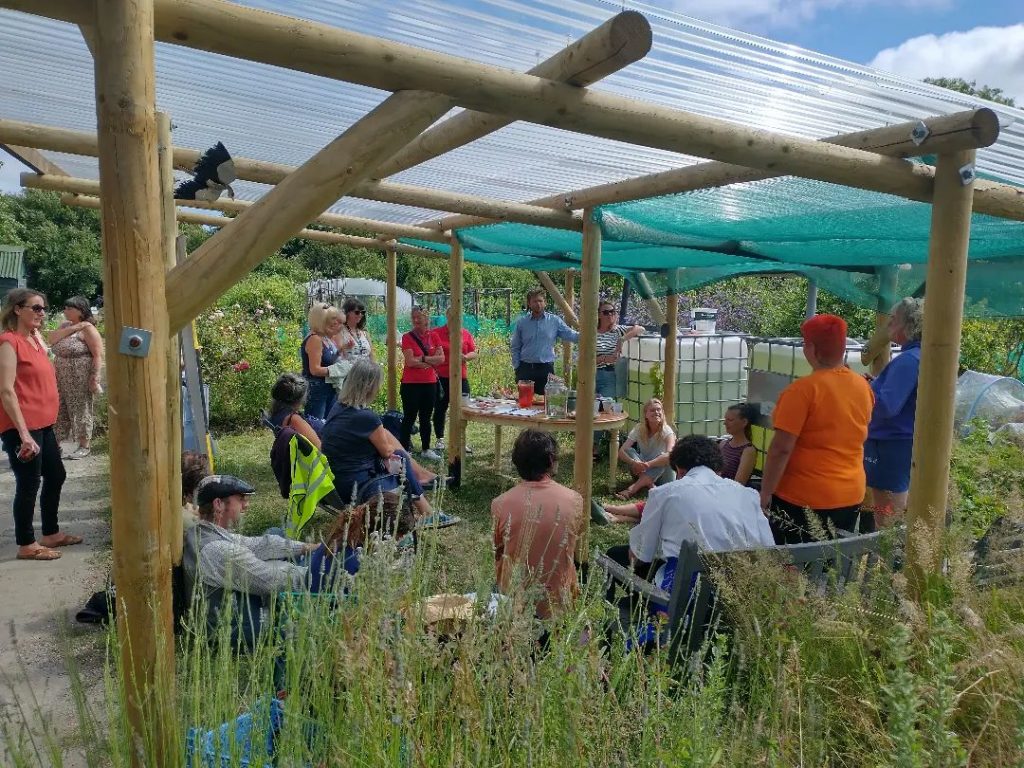 The event had an amazingly positive buzz, and positively worked to strengthen and connect the organisations that came along. Future partnerships and connections are planned via the work of University of Exeter based organisation Arca. Arca is working in partnership with SSE to introduce and offer training and support to social enterprises to help fight the cost-of-living crisis both for businesses and for customers. Arca's priorities for their autumn programme of training is targeting the delivery of social justice as a core part of the circular economy. 
More events exclusively for SSE fellows will be announced in the autumn. To stay up to date, follow SSE on Facebook, LinkedIn, Twitter or Instagram. If you're based in Cornwall, follow our regional team on Facebook, Twitter or Instagram too.