Richard Collier-Keywood: Why SSE does what it does
8 Nov 2019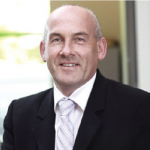 Our chair of trustees Richard shares his reflections on our past year, as we launch our annual report 2018-19
Too many communities are being left behind in the UK. Too many people face daily hardship. We learnt from government statistics in 2018 that more than four million children are living in relative poverty – that's almost one in three children.
Complex social issues like poverty and inequality can seem intractable. But at the School for Social Entrepreneurs (SSE), we learn more every year about how enterprise is being used to create positive change in communities across the UK.
The people we support are taking action against the greatest challenges our society faces. They tackle social and environmental problems, while supporting people in need and creating meaningful jobs. In a climate where feelings of division and despair are often running high, social entrepreneurship offers real hope for the future.
Tackling deprivation
But social entrepreneurs cannot be expected to succeed alone. All leaders need support to thrive. This is especially the case in markets that are broken and in low-income areas, where there are no clear models for generating sustainable income to address social need.
SSE's innovation in grant funding, Match Trading®, is of particular value in these cases. It incentivises social organisations to build sustainable futures, by offering a pound-for-pound match in increases in income from trading. The leaders of the organisations are able to pursue enterprising activity, supported by the necessary medicine of grant.
This new way of administering grant allows us to support organisations working in the most challenging circumstances to become more enterprising, reducing their dependency on traditional grant-funding.
 Match Trading grants explained in 100 seconds:
One in three of the social entrepreneurs we support at SSE operates in the most deprived areas in the UK (as we learnt this year from the external evaluation of our Lloyds Bank and Bank of Scotland Social Entrepreneurs Programme, run in partnership with SSE and jointly funded by The National Lottery Community Fund).
We must help these social entrepreneurs to build the capacity of their organisations, so they can help lift people out of poverty. We need new ways of administering grant, alongside learning programmes for leaders, to unlock change in the most in-need communities. SSE has the experience and expertise to support the people leading this change.
We strive to give people from the poorest areas the power to transform their communities.
Reaching into communities
SSE has deep reach into communities across the country. Our network gives us on-the-ground insights into how to inspire and equip people to lead change in their neighbourhoods. We believe in a place-based approach to change, led by the people that live in that place.
We back people with ideas for improving their local communities, because they have the understanding and commitment to make change stick.
Running a project to improve your local community? Our Community Business Trade Up Programme offers learning programme and up to £10,000
Collaborating to create change
We promote collaboration, convening people with different perspectives to learn from one another. We bring social entrepreneurs and social-sector leaders together to share experiences and expertise. Through our facilitation, they build the networks needed to develop personally, to build resilience and to deepen their understanding of social change.
We encourage the replication of successful models, to scale positive change without constantly and inefficiently reinventing the wheel.
As an organisation, we practice what we preach. We work in collaboration with others to develop and embed ways of creating change – for example, through our Match Trading Task Force. We believe in the public, private and third sectors working together. Because we know that this is a more effective model to transform and create a fairer society.
I would like to thank all the people and organisations that have supported SSE and worked with us over the past year. I would also like to thank my fellow trustees, all our staff and our chief executive Alastair, for their hard work and achievements over this year.
And I look forward to a future of partnering, convening and collaborating, to develop more ways of building a fairer future for all, together.