How Fellows Future Fund is helping these 6 organisations improve their impact
23 Jan 2020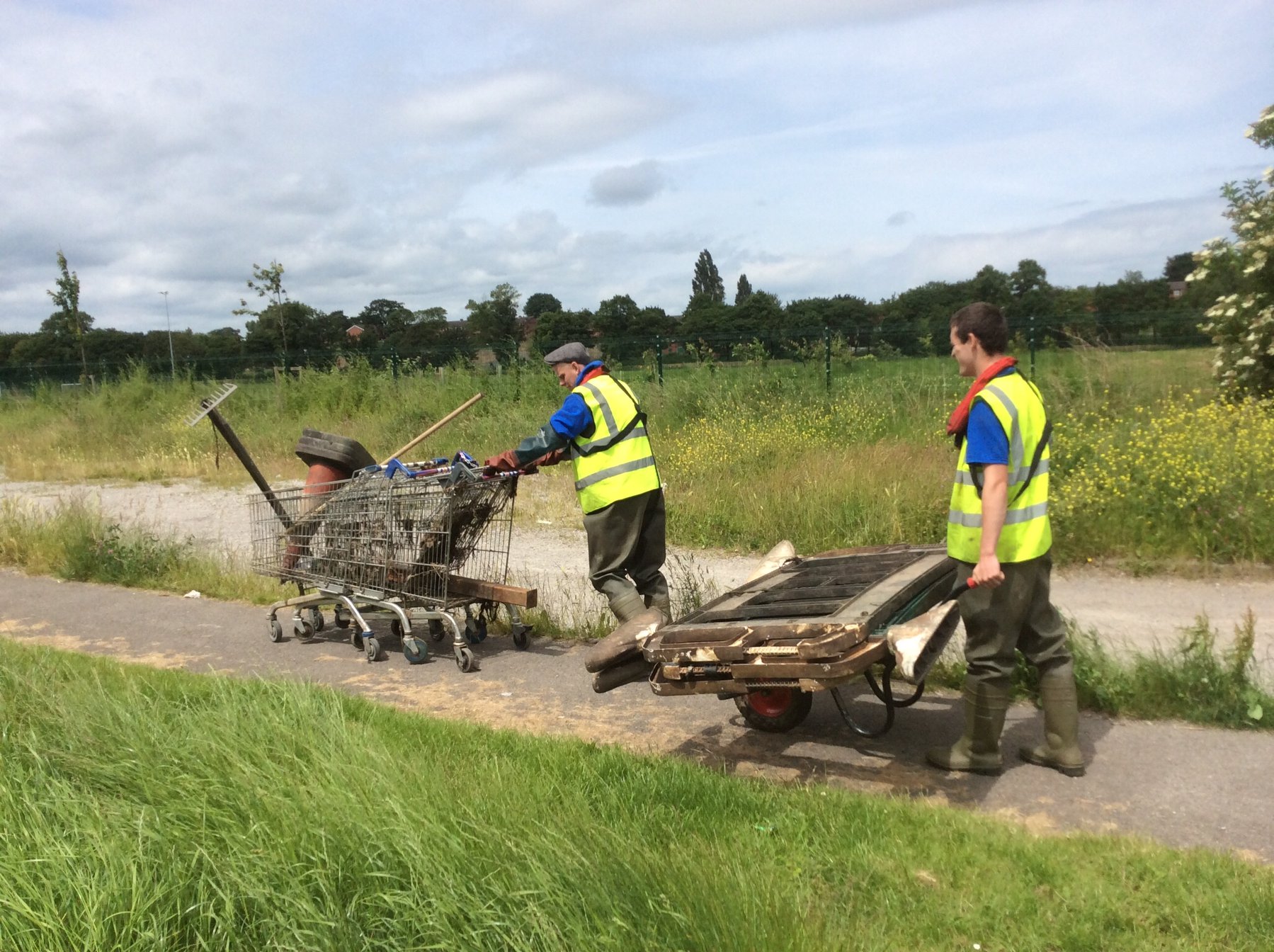 With support from Social Partners, the Fellows Future Fund allows SSE fellows to understand and grow their social impact. Grants can be used to research and communicate an organisations impact as well as investigate and develop new ways to work, new audiences or different areas of impact. Social Partners also contribute their invaluable mentoring skills to aid the grantees on their social impact journeys.
Here we look at how the six 2019 grantees are using that fund:
Meet the grantees
Salford Involved was set up in 2014 to address the effects of poverty in Broughton, one of the most economically deprived areas in the UK. SSE fellow and Salford Involved volunteer, Dave Fraser, was frustrated by the constant competition between organisations to gain funding to tackle the same issues. Even when he won a bid, Dave felt uneasy. He felt that more could be achieved by collaborating with his competitors rather than defeating them. When Dave heard of the Fellows Future Fund, he saw an opportunity to fund research into how social enterprises could collaborate more effectively.
"The idea that you survive by growing and becoming the biggest is an ideological shackle." Dave Fraser, Salford Involved.
MeeTwo is a multi-award winning fully moderated, anonymous, mental help app supporting 18,000 young people aged 11-23. Within just a few months of being awarded one of the eight grants available, MeeTwo's research has uncovered important information about self-harm in boys going unnoticed in hospitals.
"The research reveals that self harm in boys gets missed because girls tend to present at A&E with cutting injuries which lead to CAMHS referrals, whereas boys tend to present with injuries which require referral to fracture clinics and so their mental health is not assessed." Suzi Godson, MeTwo.
This research has already informed their social media campaigns and MeTwo have seen a measurable increase in the number of boys using the MeeTwo app.
The Skill Mill's employment programme for young ex-offenders has already proven to dramatically reduce re-offending rates but they wanted to find out more about the physical and mental health benefits of their programme. Participants are hired onto cohorts undertaking environmental services that benefit the community and gain invaluable training along the way. In March 2020, The Skill Mill will launch a programme with 10 teams of young people. This programme will run for 4 years and include 320 young people.
The Fellows Future Fund has allowed The Skill Mill to develop a questionnaire that will help them evaluate the participants mental and physical well-being at the beginning, middle and end of each 6 month participation.
"This year, we'll be launching double the amount of teams as previously. The mentoring support of Barry Marshall (Social Partners) has been a great sounding board, providing invaluable support, guidance." David Parks, The Skill Mill
Sound Communities CIC are engaging disadvantaged young people with an ever-expanding programme of radio and music production workshops. They are using their Fellows Future Fund to communicate the impact of their project on its participants. An impact report will also form a template for future reports. Alongside this, a short film and digital marketing campaign will help get their story in front of potential stakeholders and collaborators.
"We are delighted to have the resources to tell the story properly of the impact we have on our participants. It will be major help for us in securing future commissions and funding too." Kate Rudman, Sound Communities CIC.
The Bristol Bike Project is a community organisation repairing and re-homing bicycles. They run programmes throughout the week, which support people from all walks of life to get out on two wheels. BPP will use their Fellows Future Fund to pilot a programme for young women. As well as performing research with participants of the pilot they will be conducting research on their existing community. BPP hopes to understand barriers that young women face to accessing their programmes as well as the mental health benefits of associated with bike use.
"We are convinced that young women's mental health outcomes can be improved through access to bikes, bike maintenance training and community workshop engagement. This is why we want to explore the barriers they face to accessing our programmes." The Bristol Bike Project
Life After Hummus work under the motto that "Health is a right and not a privilege." They offer hands-on nutrition and cooking classes using an intersectional framework. Classes are made available to people who would not usually be able to afford them. As they expand their services across London they are also able to showcase the, often under-publicised work of BME chefs.
By investing in the technology by which beneficiaries feed back to them, LAH hope to better understand their impact, especially on participants who repeatedly use their services.
Life After Hummus Facebook Page
Apply for the Fellows Future Fund
Are you a graduate of an SSE programme that lasted at least six months? Did the programme end at least 12 months ago?
Our Fellows Future Fund could help you with £5000 so that you can grow, understand and communicate your social impact.
The next round of applications for The Fellows Future Fund opens on 13th of February.
If you need advice on your application, or if the application form or guidance notes are formatted in a way that is not accessible to you please contact Alisha on [email protected]  or 020 7089 9120.
Have you seen what other support is available to SSE fellows?