How do we support community champions to become successful leaders?
21 May 2019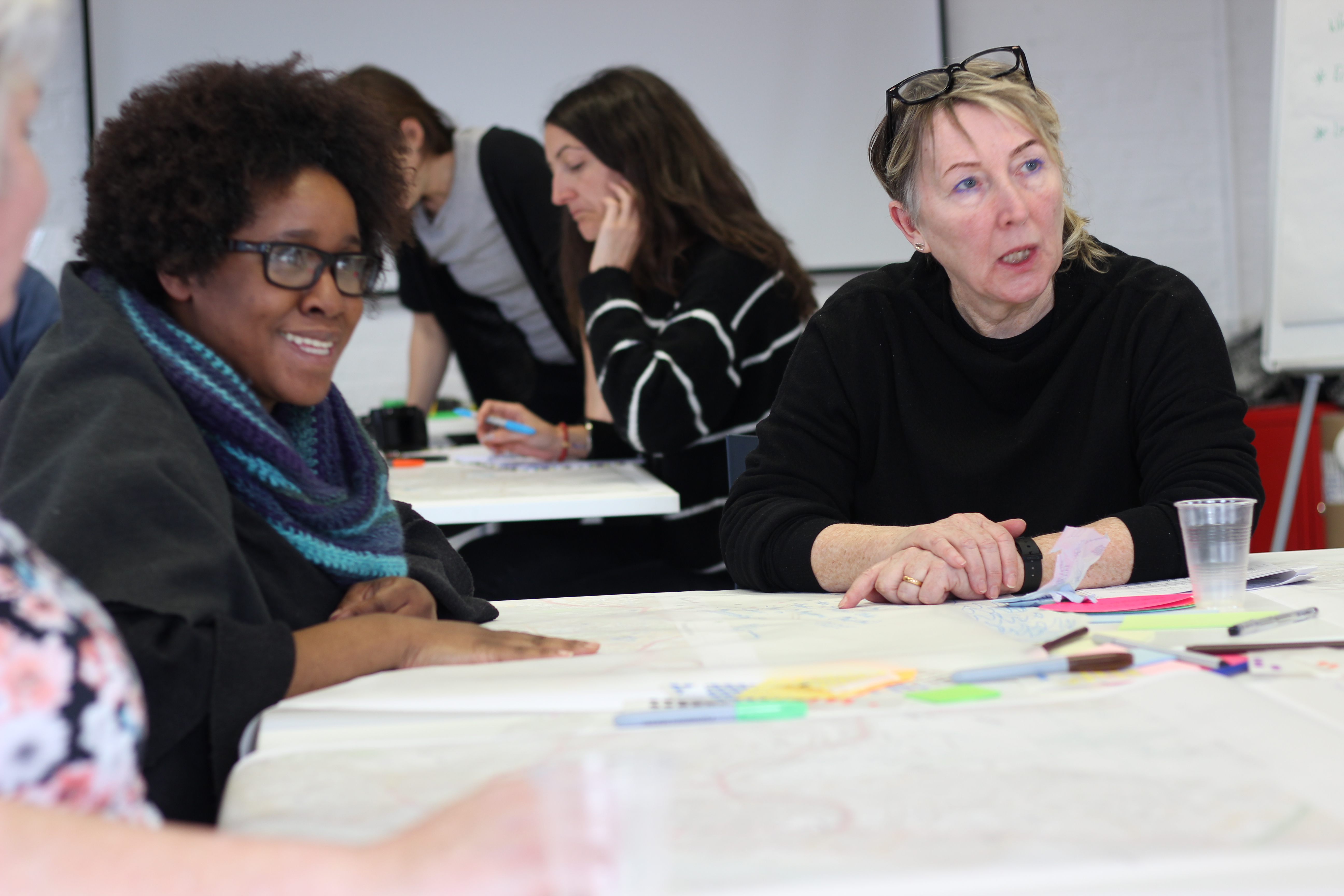 Our CEO Alastair Wilson explains how and why we are supporting community businesses, along with our partners Power to Change.
Last weekend (16-19 May) was Community Business Weekend. Hundreds of the 8,000 community businesses operating across the country opened up their doors and encouraged visitors, neighbours, friends and family to find out what they do and why they do it.
What are community businesses?
Community businesses operate in an unusual space. They have what most people would call a charitable purpose, but they don't rely solely on donations to keep their doors open. They also generate income from trading goods and services, just like any other business.
From London's only commercial-scale vineyard, Forty Hall Vineyard in Enfield, who use the profits from their award winning wines to run an ecotherapy project, improving mental and physical health through working and volunteering opportunities, to ToastLoveCoffee, a community café in Leeds that brings together people from different backgrounds tackling social isolation and providing skills training. Community businesses operate everything from local pubs, to swimming pools, solar farms, village halls, co-working spaces and children's nurseries.
Often, they are working in challenging conditions too. More than 30% of all the community businesses receiving funding from Power to Change, the charitable trust that develops community businesses in England, operate in the 10% most deprived areas of the country.
Supporting community leadership
So how do we best support this growing sector of community business leaders taking on the challenge of running an enterprise in tough economic conditions? What's abundantly clear is that these business leaders are also community champions. More often than not they've been at the helm of a successful campaign to save a community asset or bring back a vital local service. They've managed to develop local support and finance to get their ideas off the ground, and 45% are expecting to increase their trading income by expanding or diversifying their offer. It's safe to say, they're an ambitious bunch that are driven by social purpose, not purely profit.
Handing out grants to such a talented and driven sector seems counter-intuitive – after all, these are businesses. They are typically led by a team of people looking to develop their sustainability, rather than being dependent on grants. That's why the School for Social Entrepreneurs is working in partnership with Power to Change to offer Match Trading™ grants to almost 300 community businesses, through our Community Business Trade Up Programme.
Match Trading grants to drive growth
The purpose of Match Trading is to use grant-funding as the catalyst for growth, encouraging and allowing community businesses to try new initiatives without the fear of losing vital funds if an idea doesn't work.
Match Trading is an incentivised top up – for every additional pound that an organisation earns from trading compared with the previous year, they get another pound (up to an agreed cap – we're not a money tree).
The funding isn't given in isolation. We also support community business leaders with a learning programme to help them strengthen their model and develop their leadership skills, so they can improve their sustainability to create long-term impact in their local areas. Community business leaders come from all backgrounds and have a variety of experiences they bring with them to the job, but in a small team – and often relying on the support of volunteers to keep the doors open – there's always a new skill to learn. We bring them together to learn in cohorts of 10, so they develop a support network of peers to share ideas and develop solutions with.
The latest results from the first cohorts of the programme have shown us that there was a typical increase of 92% in income from trading from £42,000 to £81,000 (comparing median income from trading by year) in the community businesses supported by the learning programme and Match Trading grants.
Now, Match Trading grants are no magic wand. Community businesses will still more than likely need additional grants, donations or funding in addition to their income from trading. But the balance should be tipped more firmly in favour of sustainability and diversified income streams, rather than a reliance on an all too precarious grant funding landscape.
We're excited to be celebrating the community businesses we've been working with, and hope more visitors than ever take a look around and understand these amazing organisations on their doorstep this weekend. I'd like to toast the hard work, dedication and ingenuity of community business leaders, true community champions. (Did someone mention ToastLoveCoffee?!)
Next steps