Match Trading grants support typical 92% increase in income from trading
23 Oct 2018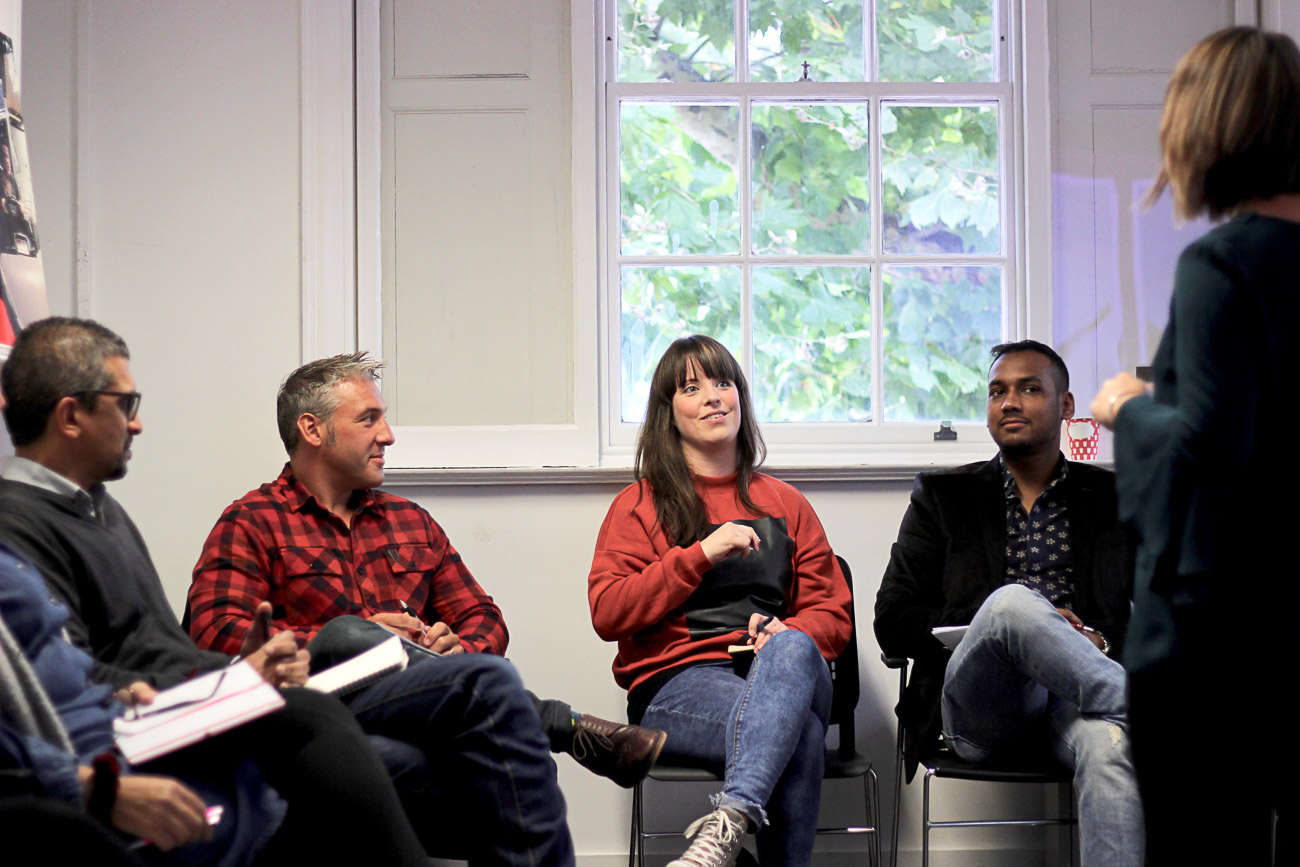 The School for Social Entrepreneurs' new grant-funding initiative proves to be a match for community businesses.
Today the School for Social Entrepreneurs (SSE), in partnership with Power to Change, have released positive new data from the first cohort of community businesses in England to be supported by Match Trading™ grants, a new type of grant funding.
Match Trading is a new type of grant funding that pound-for-pound matches an increase in income from trading, created by SSE. By rewarding sales growth, Match Trading incentivises social organisations to develop their trading base, so they can build stronger futures.
The community businesses that received the Match Trading grants generated £1.7m from trading over the course of the year, £591,000 higher than their trading income from the previous 12 months. What's more, they achieved a typical 92% increase in income from trading[1]. This compares with a typical increase of 19% amongst the control group, who did not receive Match Trading grant.
Nineteen community businesses taking part in the Community Business Trade Up programme, run by SSE in partnership with Power to Change, were offered Match Trading grants of up to £10,000, effectively allowing them to double their grant funding allocation if they increased income from trading over and above their previous year's income. They also received 12 days of learning over six months, to help them grow their organisations through trading. The control group received a £10,000 grant and the same learning sessions.
For the businesses receiving the Match Trading grants, their income from trading as a proportion of total income increased by 14 percentage points, from 73% to 87%, between the baseline and the programme year, whilst for the control group there was no change.
Sara Buchanan, Joint Head of Open Programmes, Power to Change, says: "We're delighted to share the results from the first community businesses to use Match Trading grants. This innovative new way of funding supports community businesses to think differently and learn how to generate more income from trading; rather than be reliant solely on the money they can raise through grant applications. Combining learning with Match Trading grants has proven to be a winning combination and we look forward to seeing more community businesses benefit from this funding model in the future."
Roisin Tobin, Business Development Manager, Buzz Lockleaze, a community shop, café and garden that grows, produces and sells fresh and affordable food, offering volunteering and training opportunities, in Lockleaze, Bristol, was one of the participants in the Community Business Trade Up programme and received a Match Trading grant.
She says: "The Match Trading grant really helped us to focus on growing our trading income. We knew that if we put the effort in we would receive an additional pound in funding for every pound we earned. Combined with the learning sessions, it proved to be the catalyst we needed to try ideas and move our thinking from how we would find the next grant to keep us going, to what income we could generate ourselves, to be supplemented by grant. Knowing we're more self-sufficient is a great boost for the whole team at Buzz Lockleaze."
The development of the Match Trading grant model is being supported by the Match Trading Task Force, comprising leading individuals from across the sector including funders and grant-giving foundations, the Office for Civil Society, local authorities and academics, who together are helping to shape the on-going development of Match Trading, sharing learning, data and expertise.
Carol Mack, CEO of the Association of Charitable Foundations and chair of the Match Trading Task Force, says: "The latest results from organisations accessing Match Trading grants are very promising. It's still early days, but I'm encouraged by the impact Match Trading grants are having on social organisations developing new ways they can increase their income from trading. In the recently published Civil Society Strategy, the government spoke about 'grants 2.0', and this is a superb example of the type of flexibility that grants can offer. I believe Match Trading grants could play an important role in developing the sustainability of community businesses and social enterprises."
The positive results announced today echo those of the first pilot project to use the Match Trading grants in 2015-16, which also saw 19 social entrepreneurs increase their income from trading. They were supported by Match Trading grants of up to £7,000 and a learning programme, as part of the Lloyds Bank Social Entrepreneurs Trade Up Programme, in partnership with SSE and jointly funded by Big Lottery Fund.
Alastair Wilson, CEO of the School for Social Entrepreneurs, says: "We're really pleased to see that Match Trading grants and learning programmes are having such a positive impact on community businesses. We know that at the heart of these organisations are driven, passionate individuals, who given the right support, can build thriving businesses delivering real social impact in their neighbourhoods. Match Trading grants are by no means a silver bullet but initial data from both the pilot project and the Community Business Trade Up programme in partnership with Power to Change is showing that this type of funding is helping to build more sustainable business models."
Match Trading grants were launched in September 2017 by SSE.
Find out more at www.matchtrading.com
[1] In the Match Trading group, there was a typical increase of 92% in income from trading, from £42,000 to £81,000 (comparing median income from trading by year).
How Match Trading works, in 90 seconds