Five New Year's resolutions for social entrepreneurs
1 Jan 2018
By Sophie Hobson, SSE's communications manager – say hello @sophiehobson
Well done. You're here, and that's a start. You have officially managed to roll your Christmas-gorged self away from the snugness of the sofa and back to the work computer.
No doubt you have fantastic intentions for 2018. I start most almost every year believing I will discover the ability to revolutionise my work plans, become a master of three new hobbies, hit inbox-zero every day, start a couple of businesses on the side, redecorate every room of my flat (not forgetting the ceiling and skirting boards), and – if time – perhaps learn Russian.
This year, my resolution is simply: FOCUS!
It's a lesson I picked up from Stephen Hester, the CEO of the £7bn-a-year RSA Insurance Group, when he came to speak to SSE students in October.
I'll precis Stephen for resolution number one:
1. Always do the most important thing first
Sounds simple, doesn't it? But it's so easy for that focus to wobble when you are juggling the 101 things every entrepreneur tends to juggle.
Here's a spoiler alert for 2018: you will not get to the end of your to-do list. No one does. Stop giving yourself a hard time about it, and start being ruthless about prioritising.
Do you know about the Four D's of time management? They're a really handy tool for prioritising your workload. You can read more about them here.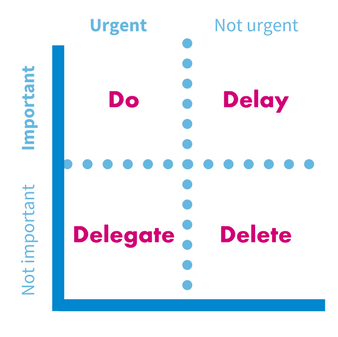 2. Make time to work on the business, not in the business
If you've been on an SSE learning programme, you'll know this is one of our favourite mantras. And it applies whether you're just starting up, or 30 years into running your enterprise.
Day-to-day stuff becomes an inescapable vortex when you're leading an organisation. There's so much to do, and everything seems to need to happen RIGHT NOW.
That means you can struggle to find time for strategic planning, reflecting on where you're at, and horizon-scanning. Which are all essential if you want to survive, long-term.
Here are some suggestions from entrepreneurs I've chatted to:
Block a half-day each month for working on strategy. Stick to that slot!
Get away from your normal workplace on a regular basis. It's amazing how a change of scene can free up your thoughts.
Commit yourself by joining a learning programme. (Yes, we're biased, but space to work 'on the business' is what many of our students say they value most.)
Find a mentor, friend or peer you can meet with regularly to hash things out.
3. Find other social entrepreneurs who get how tough and lonely it can be
We get it. You get it. The highs are awesome, but it is so, so rubbish when the chips are down. Especially when you have to keep putting on a brave face to everyone.
So keep yourself connected to other social entrepreneurs who can empathise. Don't know where to look? Try Meetup, Eventbrite, events listings from Social Enterprise UK, and (if it's easier to connect online) the #socent hashtag on Twitter or UK Business Forums.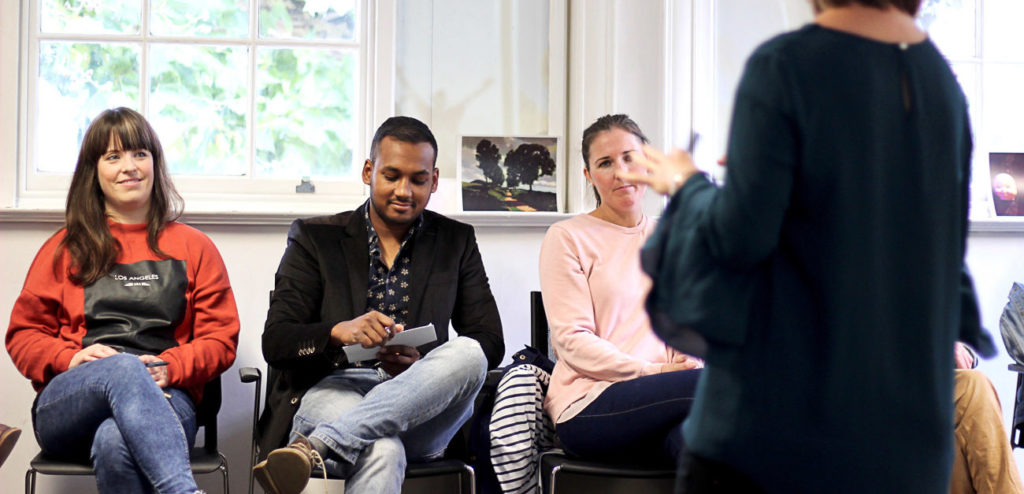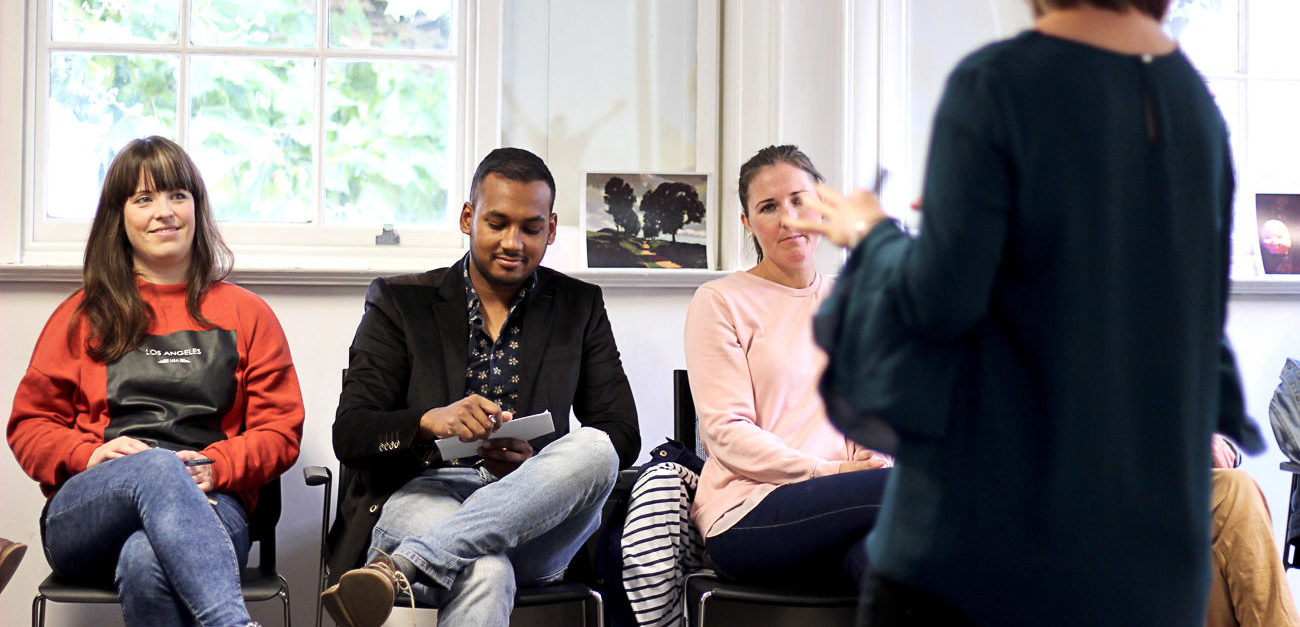 4. Rebrand the 'failures' of 2017 as 'learnings'
You can't innovate without failure. Because if everything goes exactly to plan, you're not trying anything new.
Entrepreneurs tend to be more comfortable with failure than most, but I'm sure lots of you still give yourself a hard time when things go wrong. Try to reflect on missteps in 2017 as the essential lessons you need to move forwards.
In the words of Bill Gates: "It's fine to celebrate success but it is more important to heed the lessons of failure."
5. Keep learning to be a leader
Well, you probably could have guessed that we'd suggest this one. But that's because we believe in it so much! As your organisation develops, you need to, too. Otherwise you'll both stagnate.
We're not so full of ourselves that we would only recommend our own courses (though obviously we do really rate them, and you should definitely register your interest now for the awesome UK-wide Lloyds Bank Social Entrepreneurs Programme, which opens soon).
There's also lots of training available via the Directory of Social Change, NCVO, Good Finance's events listings, UnLtd, and many more!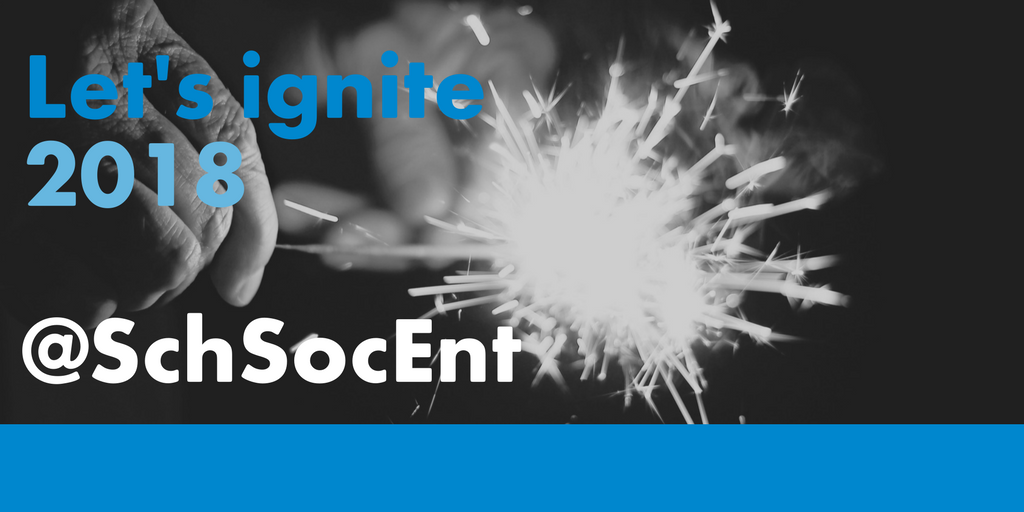 Here are some more New Year's resolutions from our Twitter community @SchSocEnt
Look at all the things that served you well at the start of your business but are no longer fit for purpose now you have grown – is your accountant still the right one? Do your trustees fit the needs of the business? Are your policies and procedures up to date? Review and revamp!

— Hollywell Housing Trust (@HollywellHT) December 29, 2017
Remember and praise your team who support you to do what you do. I ❤ my @Calderwood_Home team!!! X https://t.co/qsYJ2C6lbv

— Rachel Holliday (@Rachel4Change) December 29, 2017
A thought from Anne Frank (via our wonderful trustee @kapow_katie). #fridayfeeling pic.twitter.com/hO4wQ2ahBC

— AzuKo (@AzuKo_Org) December 29, 2017
Focus on one thing at a time! Us dogs are brilliant at that. Whatever we're doing, we're 100% in the moment. That's why we're so happy & fabulous! #socent https://t.co/vNnw9frpLj

— LoveLearningFromDogs (@learnfromdog) December 29, 2017
Don't chase success. Decide to make a difference & success will find you. #SocEnt

— Trilby Cat Theatre (@trilbycatcic) December 29, 2017
Keep grafting. As a #startupbusiness in #2018 we hope to get our first customer and generate our first #charitable donation https://t.co/2kSVIFk2fV

— roofoveryourhead (@roofoveryorhead) December 31, 2017
Finding a 'reason for being' – our #purpose.

Find (or get closer to) that sweet spot in the middle!#SocEnt #NewYearResolutions pic.twitter.com/JUYTSn8ueu

— Human-Nature Escapes (@HNEscapesCIC) December 30, 2017
For me it's focusing on what I'm passionate about & then using my business to make it better. I love dogs but I can see there's a problem with dog waste in our towns and shorelines so I want to use my business to reduce the waste, improve perceptions & clean up our towns ???

— Eat Play Bark (@eatplaybark_) December 29, 2017
Simone Salmon of Bike Freedom, who's learning on our Lloyds Bank Social Entrepreneurs Programme, writes: "Keep going and believe in yourself when no one else does."
Share your resolutions with us @SchSocEnt