5 ways the Fellows Future Fund is helping SSE fellows move away from grant-reliance
14 Sep 2022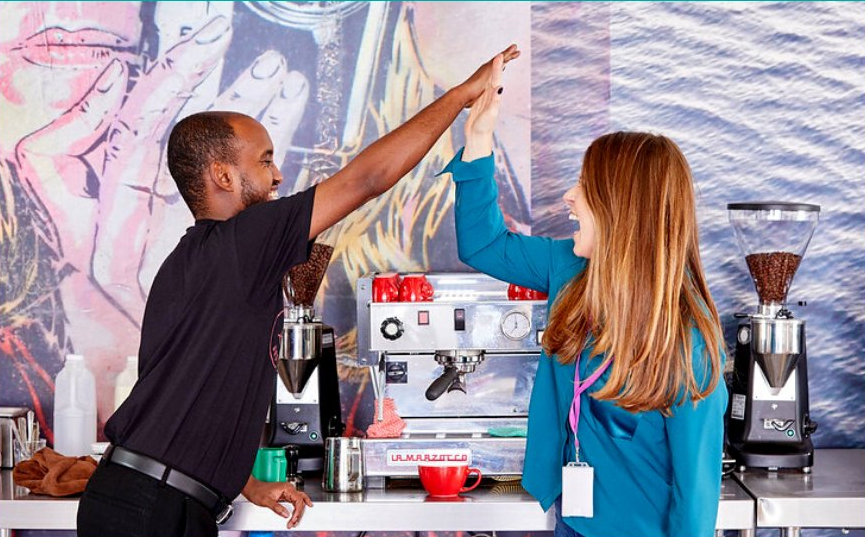 After more than two years of COVID, inflation and now a cost-of-living crisis, the pressure on social enterprises and competition for funding is greater than ever. Leaders are eager to develop reliable trading incomes but with limited time and resources. It's difficult to invest in the development of commercial activities. 
The Fellows Future Fund and its supporting Social Partners have been taking aim at two areas that often inhibit social entrepreneurs from developing their trading income: 
A lack of funding for commercial activities

 

The need for sound business advice

 
Here we look at ways that the combination of funding and expert mentoring has allowed grantees to strengthen their businesses and expand their commercial services. 
1. Developing exciting new products 
The SAMEE Charity enables disabled people of all ages to gain further independence through successful business start ups. Founder Samantha Everard told us how the extra funding and guidance from her Social Partner mentor has allowed SAMEE to pilot an exciting new product. 
"We have just devised a ground-breaking advocacy method for parents of disabled children to better help them explain their child's impairments to linked professionals. The grant has enabled us to run a 300-hour pilot project which will support 25 parents with disabled children, and with this evidence, the possibility to scale the advocacy method is huge."  
2. Diversifying income streams 
Well Grounded is a social enterprise working to develop and empower a diverse talent pipeline for the speciality coffee industry. Founder Eve Wagg has used the Fellows Future Fund to add another service to the support they give employers.  
Eve told us, "The Fellows Future Fund has allowed Well Grounded to expand its employer support through the development and delivery of a range of workshops designed to help organisations build an inclusive and diverse workforce. Our mentor has really helped to develop and cement the thinking and direction of the project, and refine the activities towards the overall project aim." 
3. Building strong organisations 
Purple Moon Drama CIC is a youth arts organisation creating access to the creative industry for young people from marginalised backgrounds. Founder Cheryl Ndione was able to bring back a key source of income for their enterprise with the funding and create better organisational practices with help from her mentor. 
Cheryl told us, "We can begin trading profitably again after a long period of grant-funded only activity. Our team is expanding, and getting advice on how to effectively manage and support a team is extremely beneficial. My mentor from SSE shared a useful structure for conducting meetings, using open communication and two-way accountability that could easily be set up to allow me to see any blindspots in the company's operations."  
4. Scaling up production 
The Gateway Collective increases wellbeing and creates connections using the tool of community gardening. Director Ali Horton has ambitious plans to increase the production capacity of its jams, pickles and chutneys. Mentoring from an SSE Social Partner is helping Gateway achieve this goal whilst remaining stable and sustainable. 
"It is our intention to relaunch the Bootle Jam Factory, making delicious products with locally grown ingredients. The funding from SSE's Fellows Future Fund has given us the money to get the infrastructure for this new growth in place. Conversations with my mentor encouraged me to slow down and put in the steps for long-term growth, stability and sustainability."
5. Supporting planning on new projects 
Lucy Vincent runs Food Behind Bars, a charity dedicated to transforming the food served in British prisons by working closely with prison kitchens on menu development and delivering food education to the prison community.  
Lucy told us how they were able to run a six-month bakery training programme using the funding, and their mentor was able to help plan and develop the new project. "I struck lucky with my brilliant mentor who is not just an entrepreneur, but a social investor with direct experience of the criminal justice sector. He has provided valuable insight into our project plan, budget and wider work." 
You can find out more about the Fellows Future Fund here, including how to make sure you receive updates about future rounds.