Calling heritage organisations – new support programme & grant
26 Nov 2020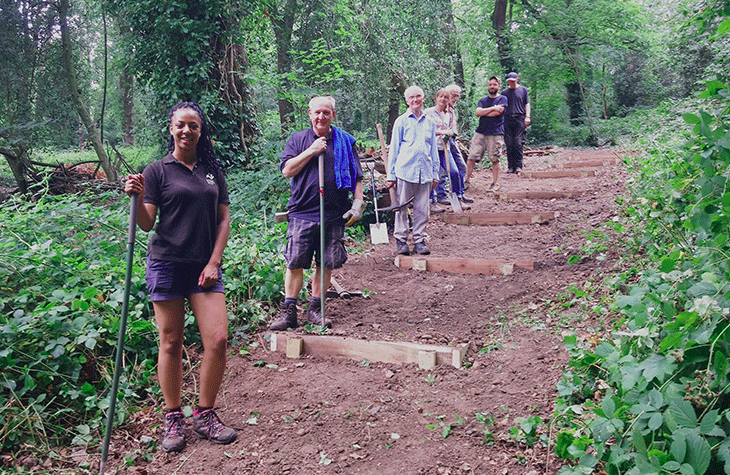 We have partnered with the National Lottery Heritage Fund to promote a stronger heritage sector that supports a connected, inclusive society. We are launching a new programme for leaders of these heritage organisations, The Heritage Trade Up programme.
What are heritage organisations?
The heritage sector is diverse and includes organisations that represent cultural heritages, localities and communities, the natural world, and the built environment.  It is comprised of the narratives, traditions, conflicts, objects, spaces and places that are inherited from past generations, maintained in the present, and handed down to future generations.
SSE Fellow, Debra Nicholson, Wind Energy Museum.  Read her story
Why are we supporting heritage organisations?
Maintaining and enhancing our heritage provides a basis for local economic development and innovation in tourism, agriculture, entertainment, education and business. It also creates a shared sense of community and space.
Anne Young, director of strategy and Innovation at The National Lottery Heritage Fund, explains that: "The COVID-19 pandemic has brought about many uncertainties and challenges for the heritage community, but we are committed to helping them withstand the impact and recover. Through our support of the School for Social Entrepreneurs' development programme, we aim to ensure that organisations who work with our all-important heritage across the UK are able to unlock their entrepreneurial potential. By supporting leadership and developing income generation skills, these organisations will be more prepared to face any future challenges that might come their way".
Tom Barratt, director of development and external affairs at SSE said, "We are delighted to be able to support the heritage sector during this incredibly challenging time and apply SSE's deep expertise in capacity building".
He adds, "The recent worldwide movement around equality and diversity has ignited critical engagement with the sector, opening a conversation that has the potential to steer cultural and heritage policy for years to come. We will support the diverse and vibrant heritage sector to be more sustainable and support it to build a connected and inclusive society".
How we'll support heritage organisations: learning, support and grant
The Heritage Trade Up Programme will support 52 organisations across the UK, with:
Eight days of cohort-based learning
A £10,000 Match Trading grant
Access to a supportive network of like-minded peers
Delivery begins in October 2021, with the application window opening in February 2021.
Register interest now!
You can register early interest here and we will notify you once the application window opens.
This programme will build the capacity of heritage sector organisations to strengthen their resilience and overall sustainability. It will equip them with the enterprise skills, networks and funding they need to create positive change for people and communities.
Participating organisations will become more financially resilient and strengthen their governance structures to meet evolving operational demands.
Ensuring the needs of the heritage sector are met
We are creating a Steering Group comprised of heritage sector organisations that represent a diverse range of backgrounds. This group will help to ensure we meet the needs of the sector and recruit a diverse range of heritage leaders.
David Tittle from the Heritage Trust Network, a founding member of the Steering group, says: "As social enterprises caring for well-loved buildings and spaces, heritage trusts are already earning income from a wide range of business activities. But in these challenging times when visitor revenue may be much less than usual, this exciting project will help them plan for the recovery and explore new sources of income and investment.'
Matthew Mckeague from the Architectural Heritage Fund, also a member of the Steering Group, comments, '"The AHF has many years of advising and investing in social enterprises regenerating historic buildings for enterprising uses and we will bring that extensive experience to assist SSE and the partners in delivering a successful programme."
For more information on any aspect of this programme, please contact Alisha Mulhall
Featured image: Chantelle Lindsay, Great North Wood Project Officer, London Wildlife Trust