SEIDs Pre-Start Up Programme
Create positive change in Brent, London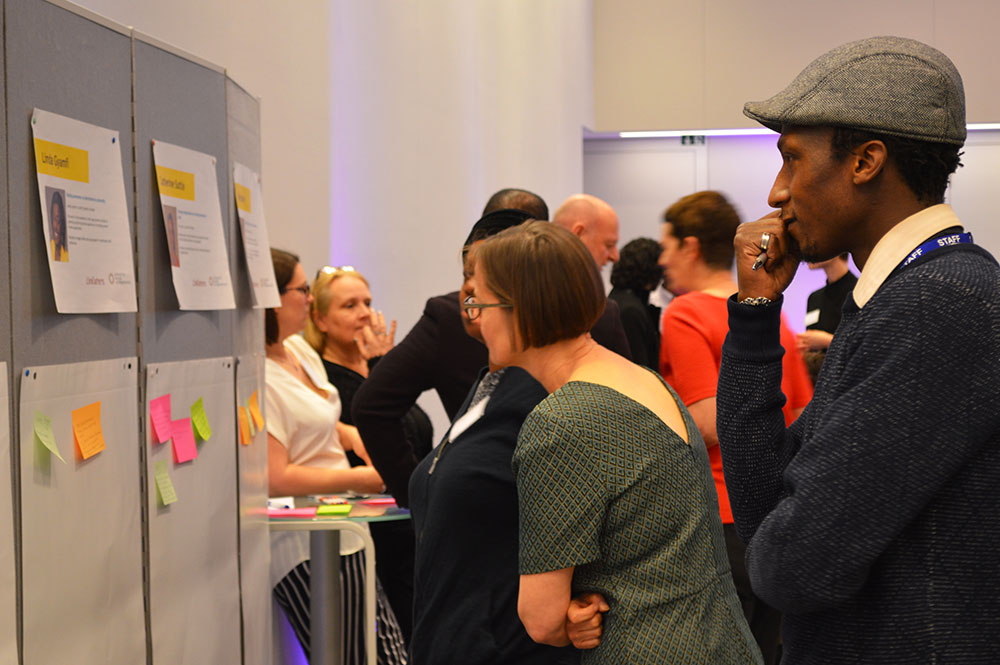 Applications have now closed
It's a challenging  time for the community in Brent, London.  Now's the time to set up a project that will create social or environmental change, with Brent at its heart. But how do you know whether your idea will work? And how do you get things up and running?
That's where we come in. We're offering practical learning to help turn your idea into a real-life project or social enterprise (a business that trades for a social purpose). It's free and it's all online.
This programme is specially designed to support you through the pre-start up phase – when you've got a great idea but need some guidance to get it off the ground.
We're looking for people living in Brent, benefitting the Brent community and/or hiring only Brent residents in their business.
Key benefits:
Free learning programme made up of seven sessions
£250 grant to get you started (money you don't pay back)
One to one mentoring sessions with a business/social enterprise expert
A community of other people starting up projects in Brent to regularly meet online, gain support and work through challenges together
Desk access in SEIDs coworking space for all participants – pandemic and lockdown permitting.
We're running this programme in partnership with SEIDs (Social Enterprise Ideas Development)
Our commitment to diversity, inclusion and accessibility
We recognise that discrimination of all sorts infiltrates every part of our society, and we are working hard to counter that wherever we find it. To that end, we actively encourage applications from people of all faiths, races, gender identities, sexual orientations, economic circumstances and backgrounds, as well as those from disabled communities. No educational qualifications are needed to join our programmes.
Priority places will go to people of colour and people from minoritised ethnic backgrounds.
Reasonable adjustments regarding accessibility will be made to ensure all are welcomed onto the programme. Please get in touch – we're happy to talk things through.
What you'll learn
On the programme you will work through these key themes:
Develop your idea
Test your assumptions
Build your vision
Our learning programmes are very different to traditional teaching. We're not about essays and textbooks. We believe in learning from other people's stories. You'll hear from inspiring people who speak frankly about the good, the bad and the ugly of running an organisation.
You'll be in a safe and supportive group of around 15 people who are at a similar stage to you.
The course is a transformational experience that will push, challenge, and support you. It will give you the confidence and skills to achieve the impact you want to have.
Dates and location
The programme started in mid-May 2021. All learning took place online between May and July 2021.
We're looking to support people who are:
Unemployed, receiving benefits or who have been struggling to find enough work
Connected to Brent – you might be living in Brent, or your project might benefit the Brent community, or you might work with/hire only Brent residents
Keen to start up a project or business that helps people but need some support to figure out next steps. This is a pre-start up programme, so we are looking for people who only have an idea right now and need some guidance to get it off the ground
Committed to attending the full learning programme
About SEIDs
SEIDs is a charity whose mission is to support people who are unemployed or on a low income find decent, meaningful and dignified work through self-employment, training and living wage job opportunities.
Upon completing the programme, you may be eligible for the next SEIDs Start-Up Business Programme.
Are you further along in your journey and already at start-up stage? You can apply to the SEIDs Start-Up Business Programme now. It'll launch in summer 2021 – sign up to the newsletter to stay in the loop.