Scale+Accelerate: Employability & training | Health & wellbeing | Environment & conservation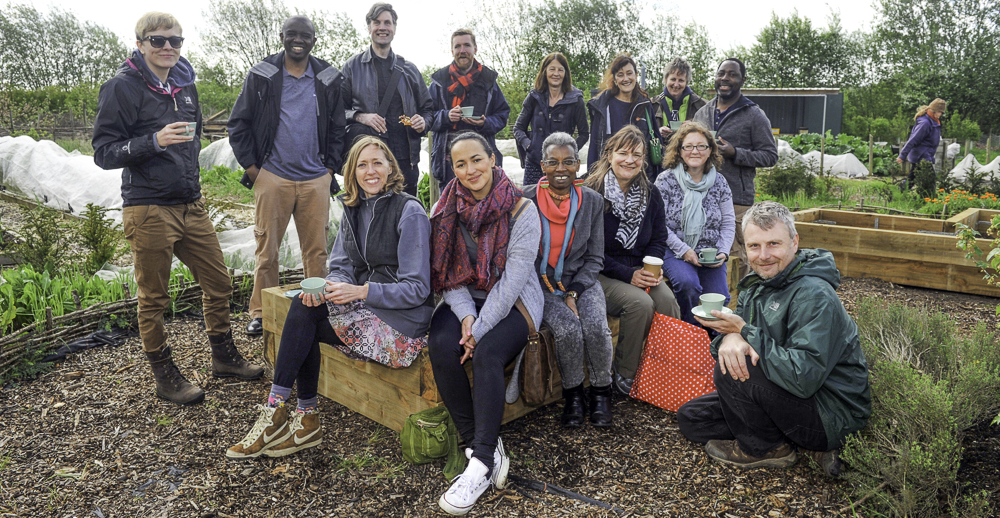 We'll soon be opening applications for Scale+Accelerate, a new learning programme for the leaders of well-established charities and social enterprises. Scale+Accelerate is run in partnership with the Postcode Innovation Trust, a grant-giving body funded entirely by players of People's Postcode Lottery.
Register your interest now if you're working in any of the following areas:
Employability & training
Health & wellbeing
Environment & conservation
We'll be offering 10 days of learning (spread over nine months) to organisations based anywhere in the UK, to help them scale. The programme runs from February to September 2019.
Tell me when applications open
Frequently asked questions
Am I eligible for this programme?
Here are some guidelines on what we're looking for…
About your organisation
We're looking for small to medium-size charities and social enterprises working in training & employability, health & wellbeing or environment & conservation. 
Your organisation is well-established and looking to scale your business model both in terms of impact and operations.
Your organisation will:

have been active for over three years
have at least five members of staff
have an annual income of more than £75,000
Please contact us if your income is outside of this, or you are applying as a project of a larger organisation and you can demonstrate that you would benefit from the learning programme, as you may still be eligible. Contact Briana on 0207 089 9120 or briana.fernandes@sse.org.uk

You will already have begun to scale or replicate your organisation or a programme/project within it, and now need support to scale further.
If you are not a Charity or a CIC you must demonstrate that your organisation reinvests the majority of its profits for a social purpose and has an 'asset lock', meaning that it must distribute any assets for social purposes, not private gain, if wound up.
You are based in Great Britain with the majority of your beneficiaries in Great Britain.
About you
You will be the CEO or director of the organisation, who has decision making authority to implement changes as a result of the learning.
If you are leading a project within a larger organisation please contact us to discuss this.
You are committed to learning and to attending the whole of the learning programme
You are committed to meeting and sharing with others who have been through and are going through the same process
Board support
You have support from your board to take part in the programme
Not sure if you're eligible?
If you think you would be suitable for the programme but do not meet one of the above criteria please contact Briana on 0207 089 9120 or briana.fernandes@sse.org.uk
When are where does the programme take place?
This programme offers 10 days of learning, spread over nine months. Learning days will typically be in two-day blocks.
The programme runs from February to October 2019.
The programme has three different cohorts, depending on the focus of your organisation (you select which one you want to do when you apply):
Training & Employability – all sessions delivered in London
Health & Wellbeing – all sessions delivered in London
Environment & Conversation – location TBC
What is learning at SSE like?
Our learning programmes are very different to traditional teaching. We're not about essays and academia. We believe in learning from other people's stories. You'll hear from inspiring social entrepreneurs and charity leaders who speak frankly about the good, the bad and the ugly of growing an organisation.
We'll also introduce you to experts to help you develop new skills. You'll build a network of peers and professionals who can support you. You'll have space to reflect and develop yourself as a leader, as well as learning about the technical aspects of scaling and strategy.
You'll be in a group of around 15 people who are at a similar stage to you. You'll form Action Learning Sets (a bit like group coaching) to support you to overcome specific challenges you're facing as the leader of an organisation.  Here's more info on Action Learning Sets:
Here's the type of story you might hear on an SSE programme, and this playlist of videos shares plenty more:
The course is a transformational experience that will push, challenge and support you. It will give you the confidence and skills to create the impact you're aiming for.
Find out more about what makes SSE courses different.
What is the application process?
Apply online, via this webpage. (Applications will open in late October – you can get a notification by registering your interest above.)
Applications will close on Friday 23rd November at 1pm.
We will assess your application and contact you if we have any questions.
There is no interview stage for this programme.
You should hear back from us before Christmas about whether or not you've been accepted onto the programme.
Where can I get more information?
We'll be running webinars and in-person taster sessions in November. We'll update this web-page when they are open for bookings.
You can contact Briana on 0207 089 9120 or briana.fernandes@sse.org.uk for any other info you need about this programme.
With thanks to the players of People's Postcode Lottery for making available the funding for this programme.