Scale+Innovate: Employability & training | Environment & conservation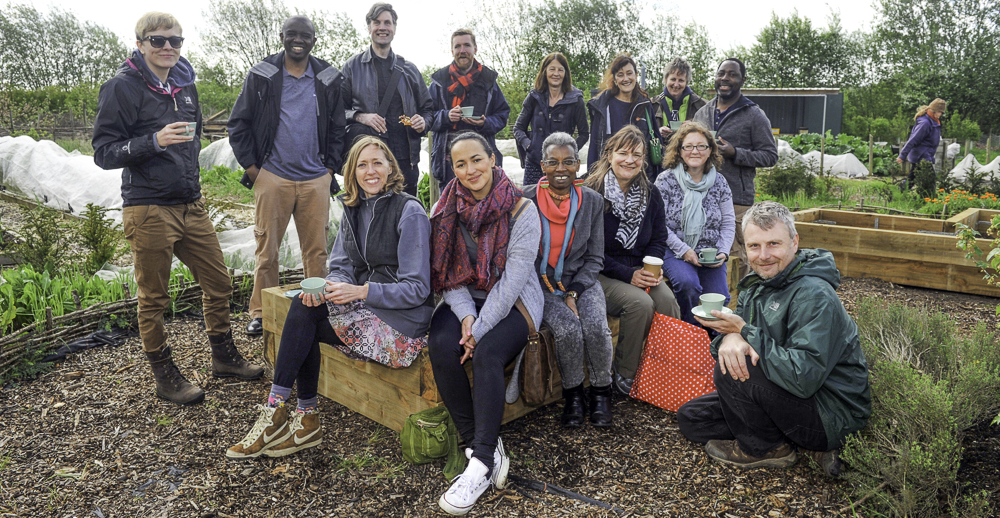 Coronavirus (COVID-19) update: Good news – we're still going ahead with this programme! Don't worry, activities will happen online or by phone, not in person. We have suspended in-person activities for the time-being, in line with government guidelines. Instead, we will deliver learning online, and adapt content to suit your needs during these challenging times. (If you can't access online learning, we'll try to find another format that is accessible for you.) Please bear in mind that some of the info below may suggest in-person activities. We will update this as soon as we can – thanks for bearing with us during this busy time.
*
View programme info in British Sign Language (BSL)
Apply now! Deadline extended to 12pm Tuesday 16th February 2021
Do you run an established charity or social enterprise working in employability and training or environment and conservation?
Looking to scale your organisation and implement a new initiative to help recover and rebuild from Covid-19?
Scale+Innovate is a free programme, run in partnership with the Postcode Innovation Trust, a grant-giving body funded entirely by players of People's Postcode Lottery.
We're looking for small to medium size organisations with a turnover of £75,000 a year or more, looking for support to scale further.
Our commitment to diversity, inclusion and accessibility
We recognise that discrimination of all sorts infiltrates every part of our society, and we are working hard to counter that wherever we find it. To that end, we actively encourage applications from people of all faiths, races, gender identities, sexual orientations, economic circumstances and backgrounds, as well as those from disabled communities. No educational qualifications are needed to join our programmes.
We'll make reasonable adjustments regarding accessibility to ensure all are welcomed onto the programme. Please get in touch – we're happy to talk things through.
What will I learn?
As well as a £1,000 Booster grant to help you implement a new idea in the wake of Covid-19, you'll learn about:
Leadership and management
Functions, systems and process
Branding, sales and comms
Impact and evaluation
Strategy and sustainable business model
Building your network of influence
The programme is made up of 15 learning days between March and September 2021, focused on helping you scale your organisation. You'll be in a group of around 15 people at a similar stage to you. You'll form Action Learning Sets (a bit like group coaching) to support you to overcome specific challenges you're facing as the leader of an organisation
Inspiring social entrepreneurs and charity leaders will share what they've learnt growing an organisation, and experts will help you develop new skills.
How do I apply?
Enter your details here to access the application guidance notes which include information on whether the programme is right for you, if you're eligible to apply, and the application form.
About the application form:
You can save your application and return to it at a later date. Just click "Save for later", and you will be given a unique link to return to your application. Remember to save this link. (We will also email it to you. Check your junk folder if you can't find the email).
When you've completed all the questions, click "Preview" to review your application, then click "Apply". You'll receive a copy of your submission by email and will then be redirected to our equalities monitoring form.
Please note that part of the application can also be submitted using a video or audio recording – the application form contains detail about this.
Apply by 12pm (midday) on Tuesday 16th February 2021
If you have any questions, please get in touch with Briana Fernandes, programme officer, on briana.fernandes@sse.org.uk or 0207 089 9120.