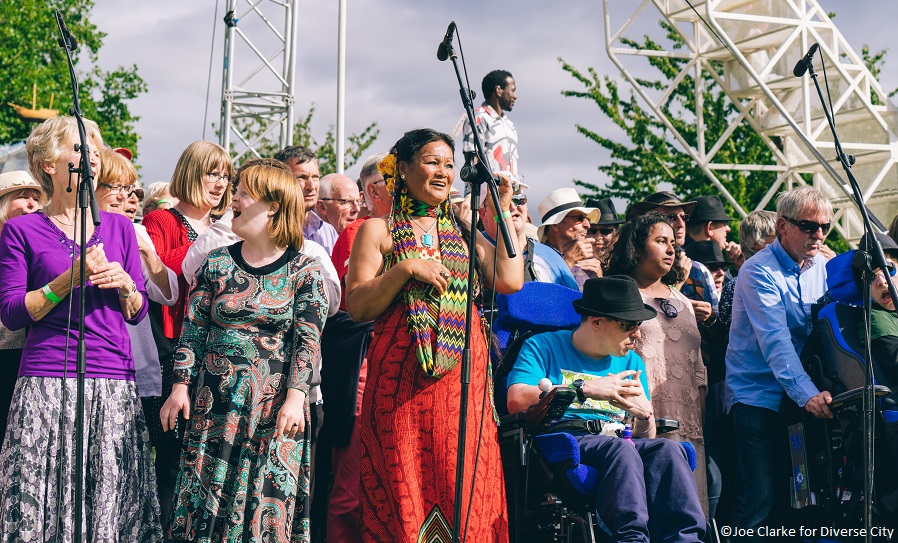 Do you work in the arts and cultural sector? Do you want to strengthen your leadership skills? Are you driven by social impact in your work?
We could support you with Creative Leadership, a new free programme run by the School for Social Entrepreneurs, funded by Arts Council England's Transforming Leadership programme.
We will support you for two years with a part-time learning programme, and grant of up to £2,000. (There is additional funding available to support any access needs you may have.)
We will help you become a more confident and skilled leader, able to create greater social impact in the arts and culture sector. You'll develop a trusted support network, and you'll gain the headspace you need to map out your next steps.
We're looking for two groups of people:
Early-career leaders– active in the arts and culture sector (including freelancers), demonstrating passion and ideas for developing and eventually leading projects with social impact.
Current leaders – people currently in, or about to move into decision-making, influential roles (including freelancers), with proven achievements in the arts and culture sector with social impact.
We are especially looking to support people from diverse backgrounds, including:
people of colour and people from minority ethnic backgrounds;
D/deaf and disabled people, including those with learning disabilities and non-visible disabilities;
people with caring responsibilities;
LGBTQ+ people;
people from economically disadvantaged backgrounds.
No educational qualifications are needed to join our Creative Leadership programme.
How Creative Leadership can support you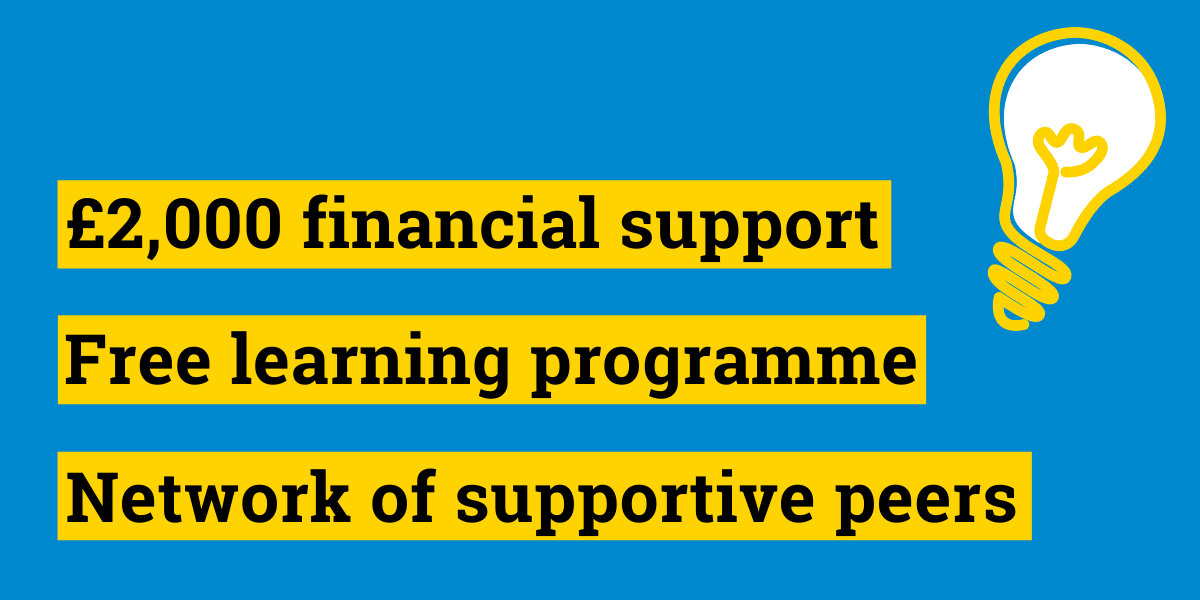 Key benefits:
Free part-time learning programme, to help you develop your leadership skills and the impact of your organisation/project
A network of supportive peers– meet regularly with people in similar roles to gain support and work through challenges together
£2,000 financial support (and additional funding for access needs, if required)
Programme objectives:
Develop personally and feel more confident about achieving your ambitions
Build a support network of people in similar roles
Create greater social impact through your work as an artist/creator/maker/producer
Improve your business and entrepreneurial skills
Learn how to strengthen the project/organisation you work on
Benefit from time to reflect and map out next steps
Dates and time commitment:
Year one – May 2020 – April 2021:

10 in-person learning days (wheelchair-accessible venue)
Five online webinars

Year two – online only, running until January 2022:

Five half-day online Action Learning Sets (working in small groups to help you overcome specific challenges)
Location:
All in-person learning sessions take place in London
Venue is wheelchair-accessible
Other learning takes place online
About the grant:
You will receive a grant of £2,000. This is made up of:
£1,500 to support with backfill (covering your costs for not being at work and/or funding others to support with work while you are out of the workplace), reducing both cost and time barriers to participation.
A further £500 will be made available to support your ongoing CPD (continuing professional development), relevant to the development of your leadership abilities.
In addition, there is an accessibility fund to support access needs. We don't want there to be any barriers to you attending, so we will do our best to accommodate your needs.
How to apply to Creative Leadership
The deadline for applications is 1pm on Wednesday 4 March 2020. (Register below for an email reminder.)
You have the choice to answer questions in our application form in the way that works best for you, as either:
In writing – on Part B of the online form, no more than 500 words
A voice recording, no more than four minutes long
A video, no more than four minutes long (you are welcome to submit your video in British Sign Language)
Please read the guidance notes and application form before applying.
If you would like the guidance notes and/or application form in another format, please let us know and we will do our very best to share them in a format that is accessible to you: contact Amber on amber.sorrell@sse.org.uk or 0207 089 9120.
Downloads
Guidance notes – large print, plain text version
Would you like a deadline reminder?
Share your email below, and we'll email you reminders about the deadline and online info sessions.
How to find out more
Join our next online information session to hear more about the programme and ask us questions. No need to pre-register, just remember to add it in your diary!
Click the link below at the time of the session to join:
Alternatively, you can watch the recording of our last information session here.
If you have any other questions, contact Amber: amber.sorrell@sse.org.uk or 0207 089 9120