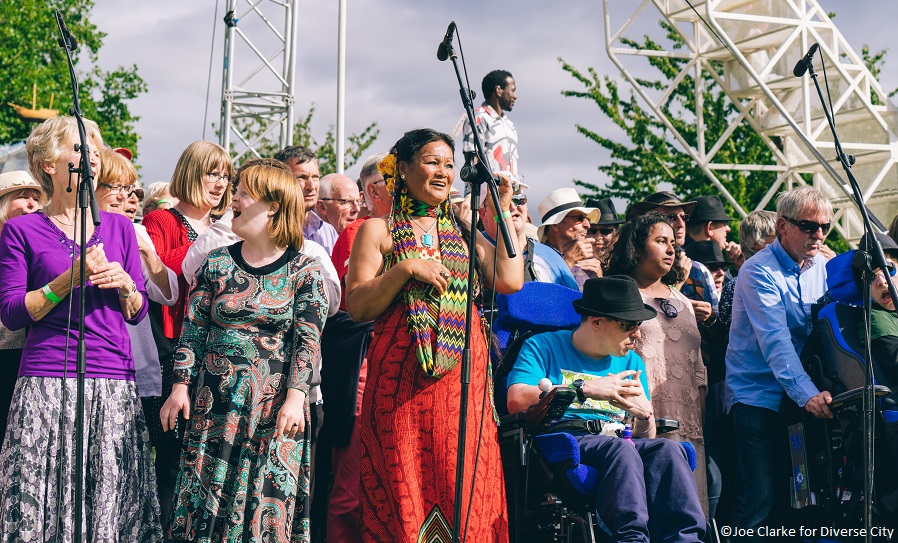 View programme info in British Sign Language (BSL)
Creative Leadership is for people working in the arts and cultural sector who want to strengthen their leadership skills, and who are driven by social impact in their work.
It is a new free programme run by the School for Social Entrepreneurs, funded by Arts Council England's Transforming Leadership programme.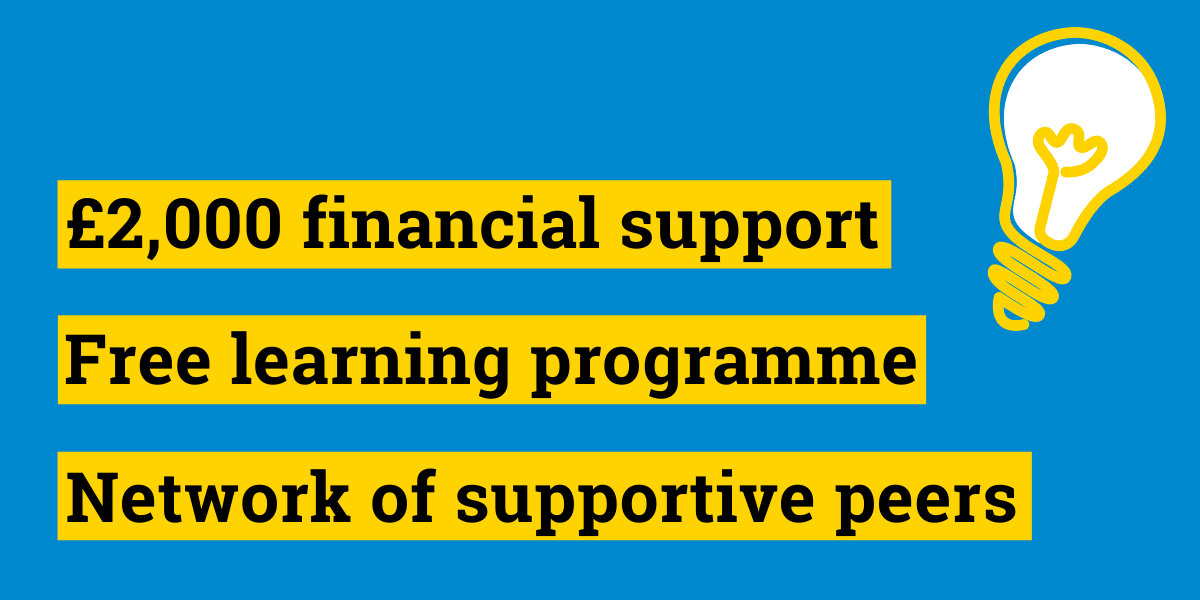 Who can apply?
Early-career leaders – active in the arts and culture sector (including freelancers), demonstrating passion and ideas for developing and eventually leading projects with social impact. (See guidance notes below for full criteria.)
Based in England but *not* in London
From a "diverse background", by which we mean you are one or more of the following:
people of colour and people from minority ethnic backgrounds;
D/deaf and disabled people, including those with learning disabilities and non-visible disabilities;
people with caring responsibilities;
LGBTQ+ people;
people from economically disadvantaged backgrounds.
No educational qualifications are needed to join our Creative Leadership programme.
Why only these people?
We want to support people who are typically underrepresented at leadership level in the arts and cultural sectors in England. We are committed to building a cohort of 20 people who bring different experiences and perspectives to the table – a cohort that is truly diverse.
So we've reserved the final places for people who meet the criteria above, on a first-come first-served basis.
Not for you? Check out our courses and support programmes.
How Creative Leadership could support you
Key benefits:
Free part-time learning programme, to help develop your leadership skills and the impact of organisation/project
A network of supportive peers– meet regularly with people in similar roles to gain support and work through challenges together
£2,000 financial support (and additional funding for access needs, if required)
Programme objectives:
Develop personally and feel more confident about achieving your ambitions
Build a support network of people in similar roles
Create greater social impact through your work as an artist/creator/maker/producer
Improve your business and entrepreneurial skills
Learn how to strengthen the project/organisation you work on
Benefit from time to reflect and map out next steps
Dates and time commitment:
Year one:

10 learning days and 5 half day Action Learning Sets (working in small groups to help you overcome specific challenges): online until government guidelines change; then in person (see 'Location'; below)

Year two:

Five half-day online Action Learning Sets
Location:
The 10 learning days and 5 half day Action Learning Sets in year one will take place online until government guidance changes, then in-person when possible
Venue will always be wheelchair-accessible
All in-person learning sessions take place in London, and all travel & accommodation costs are covered by us
Year two learning will still take place online, regardless of changes to government guidelines
About the £2,000 grant:
Participants will receive a grant of £2,000. This is made up of:
£1,500 to support with backfill, covering costs for not being at work, and/or funding others to support with work while you are out of the workplace. This is to reduce cost and time barriers to you taking part.
A further £500 will be made available to support your ongoing CPD (continuing professional development), relevant to the development of your leadership abilities.
In addition, there is an accessibility fund to support access needs. We don't want there to be any barriers to people attending, so we will do our best to accommodate all needs.