Tim George, The Birch Collective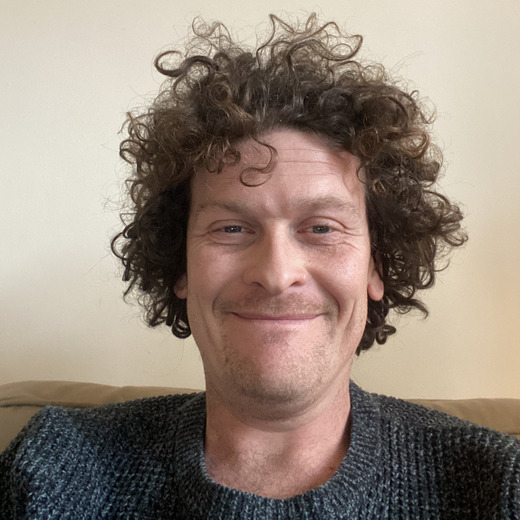 Meet Tim George, one of the founders of the Birch Collective,  a social enterprise and community business  that helps vulnerable young people experiencing mental ill-health  by connecting with nature and community.
In a nutshell:
Co-Founder: Tim George
Organisation name: The Birch Collective specialises in helping vulnerable young people experiencing mental ill-health and/or social isolation.
Business model: 98% of income is from grants and donations, 2% traded income is generated by workshops fees provided for another organisation. Since joining the Community Business Trade Up programme, contracts have been secured bringing in traded income of £8-10K, which represents approximately 33% of annual turnover in 2022/2023.
Impact: Since forming in December 2020 The Birch Collective has engaged 207 beneficiaries, with 3 staff each only working 1 day per week.
Region/s you work in: Bristol and the South West
Turnover: Turnover in the financial year 2021-2022 was £30,622. We have 3 staff employed working 1 day per week, with some casual staff and additional staff brought in for the residential programme. The aim is to increase annual turnover this financial year to £50,000. Increasing to £85,000 the following year.
SSE programme attended: Community Business Trade Up 2022
SSE location you attended: Bristol
Removing barriers for young people
The Birch Collective work alongside 16-25 year old experiencing mental ill-health and/or social isolation and those who are not in education, employment or training (NEET) who are disproportionately 'at risk'.
Many of the people supported have multiple presentations such as Bipolar disorder, PTSD, chronic fatigue, eating disorders, neurodivergence and complex trauma, with many also having protected characteristics. The individuals the organisation supports often face significant barriers to engagement with traditional mental health services due to a range of cultural and socio-economic factors.
According to Tim:
"The community mental-health model we adopt is central to our approach to removing barriers to engagement. Our goal is to support people through their transition to adulthood, unlocking their potential to be empowered, motivated, and resilient individuals, able to make positive changes in their lives. We do this by encouraging a deeper connection to nature, self and the wider community through outdoor group activity."

The Birch Collective projects
In 2021 The Birch Collective secured £24k of funding which enabled delivery of 10 weeks of FRESH, a Steering Group, and outdoor wellbeing sessions for 16-25's with Bristol Drugs Project and City of Bristol College. The project engaged with 92 beneficiaries.
In 2022 a further £42k of funding was secured allowing delivery of 39 weeks of FRESH and 1 residential camp, Camp Birch, which reached 115 beneficiaries including those who are neurodivergent, BAME, NEET, asylum seekers and care leavers.
"We had an incredibly successful pilot of Camp Birch in September 2022. We gained 18 applications, with 50% being self-referrals and 50% referred by our partners."
The organisation has been able to develop referral pathways with key statutory and non-statutory providers in and around the Bristol area, including The Princes Trust, Through Care team, Step Together, South Bristol Recovery Team, City of Bristol College and Social Prescribers.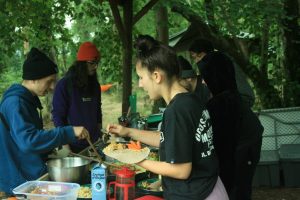 Impact of Camp Birch
Before the first Camp Birch was run in September 2022, the impact of the intervention was measured on the Warwick Edinburgh Wellbeing scale. 0% of attendees reported having high wellbeing at the beginning of the programme. After the camp ended 75% reported having the highest score of wellbeing.
90% of those that attended have since attended at least 1 other subsequent session and 60% have become regular attendees.
"This impact is of great importance to us as the camp is, in part, designed to be the beginning of people's engagement with the wider Birch community and this has proven to be a highly successful way for people to meet us, trust us, form lasting bonds with other young people and continue to develop those friendships via attendance of FRESH."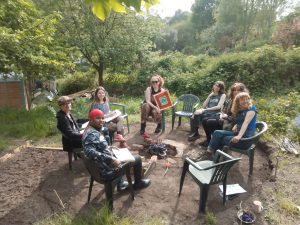 The Community Business Trade Up programme
Tim's journey on the CBTU programme has helped equip him with the skills to better analyse where he and his team put their energies.
"Before the programme we had little time, nor foresight, in generating income. The demands of continual grant funding were becoming both tiring and precarious. The programme has opened up our minds and allowed us to explore possibilities that were not evident beforehand."
Running a newly formed community business can make it difficult to navigate what avenues to follow and can make decision making very difficult. The Community Business Trade Up (CBTU) programme aims to help participants by raising awareness of the importance of evaluating new opportunities and making decisions with discernment.
"The 1:1 mentoring both internal and external has been hugely insightful and instructive. Even just safeguarding space and time to explore ideas with someone else is hugely beneficial and encourages a level of inquiry into how we work that was all too easy to let fall by the wayside previously."
Tim's top tip for other social entrepreneurs:
"Be mindful about the blend of impact and income. We set out firmly focused on impact and offering services for free and now we are having to hugely re-evaluate the sustainability of relying on our impact to support us via grant funding. I wish I'd considered monetising some aspects of our work from the outset, forming a better balance and platform from which to grow."
Follow The Birch Collective on Facebook and Instagram.