Steven Platts, Groundswell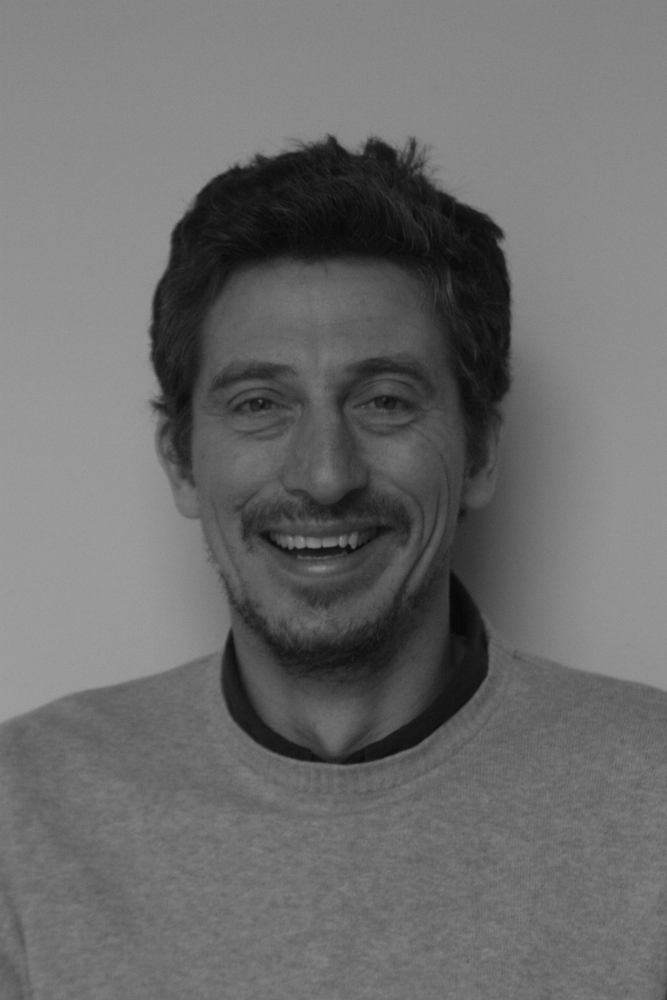 In a nutshell:
Founder: Steven Platts
Organisation: Groundswell enables people experiencing homelessness to take more control of their lives, have a greater influence on services and have a full role in our community. They operate in London, Manchester, Birmingham, and Newcastle.
Business model: Historically, mainly from contracts with the NHS and local authorities, plus a couple of major donors. It is now also developing a research consultancy.
SSE programme: Enterprise Learning
Supported by SSE in London
The beginning
People who are sleeping rough in the UK die when they are just 44, on average. That's more than 30 years younger than the general population. Groundswell has been tackling this shocking inequality since 1996.
When Steven Platts joined as CEO in early 2018, the charity was bringing in around £800,000 a year. This was mostly from contracts with the NHS (and some local authorities) to deliver its Homeless Health Peer Advocacy. The programme is well-respected and unique, because it's staffed by people who have experienced homelessness themselves. They provide one-to-one support for people who are homeless: helping them attend health appointments and advising them on how to better manage their health.
Groundswell has also done some ad-hoc pieces of consultancy over the years. Steven explains: "A lot of the research we've done is really insightful, so we get recommended from other services, and we get leads from charities and local authorities." Steven saw potential. Could he develop a research consultancy, to increase and diversify the charity's income?
That's when he came across our Enterprise Learning programme, supported by Access – the Foundation for Social Investment. The programme supports the leaders of well-established homelessness charities and social enterprises to grow their impact and develop their income from trading, with learning and a Match Trading™ grant up to £10,000. "We wanted the learning as well as the grant, to focus on making sure we'd have capacity to take on the leads," Steven says.
"If we were going start promoting and marketing this, I wanted to make sure it would be a proper business."
The programme
Steven has valued being in a group of peers throughout the programme. "You learn a lot from being around 20-plus people in a similar position, all in various stages of developing a social enterprise." They also provide a support network: "You don't have to beat yourself up too much about the difficulties you're facing."
A highlight of the learning has been thinking through income streams and customers, in particular through a session on the Venture Design Canvas with Paul Sturrock. "After that session, we did an internal review and realised we do actually have quite a lot of customers. We realised [the consultancy] was a viable business."
Another lightbulb moment was discovering that Groundswell could be a good candidate for social investment, thanks to a session with Jaishree Mistry from Homeless Link. "I always thought it wouldn't be for us, but then I started to see that we have a lot of opportunities. If we were winning business, we could pay back a loan." He acknowledges that taking on social investment is still "a big shift in thinking" – "but I can see how £100,000 could help us invest in infrastructure and staff, and pay for itself in the long term."
The Match Trading grant helped Groundswell "smash targets compared to last year," Steven says. "It's brought us an understanding of the difference between income from trading, grant income and donation, and a bit more of target culture. We're thinking about what things are going to cost in next 12 months. It sounds basic, but it wasn't in place before."
"The Match Trading grant helped us smash targets compared to last year."
The future
The next steps for Steven are to develop his business plan, and create a brand and website for the research consultancy, to support expansion. He's focused on developing "a successful social research agency, based around peer-research". Groundswell might even market its peer-research approach beyond the homelessness sector in the future.
Groundswell has just been awarded £1.5m by the National Lottery Community Foundation, to partner with homeless charities Crisis and Shelter. Steven says: "Even with that money, you're still thinking about what's next. I've know now there's the opportunity to scale in different ways."
Want to keep up to date with Groundswell? Follow them on Twitter & Facebook.