Melissa Nobrega, Caring Cooks of Jersey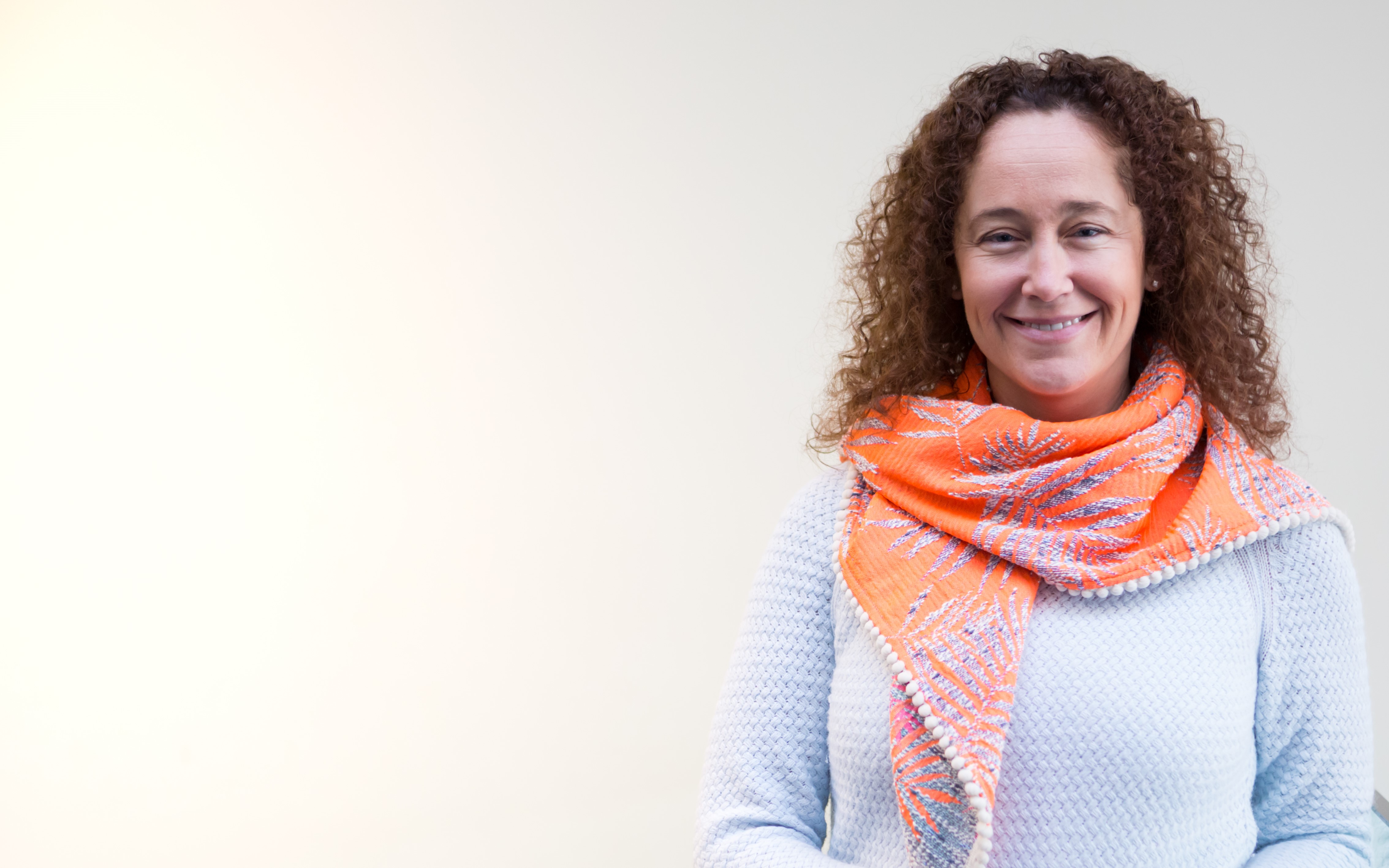 Meet Melissa, the amazing mum and entrepreneur waging war on childhood obesity on the island of Jersey.
In a nutshell
Organisation: Caring Cooks of Jersey aims to combat childhood obesity, diabetes and tooth decay on the island of Jersey. It offers healthy school meals and free meals to low-income families, as well as running nutrition education programmes.
Business model:  Government contracts, plus fundraising and charitable donations.
SSE programme: Melissa took part in the Lloyds Bank Social Entrepreneurs Scale Up Programme 2019, jointly funded by The National Lottery Community Fund.
Supported by SSE in London
Starting out
Melissa worked in financial marketing for 15 years and was living a nice, comfortable life in Jersey, bringing up her two young children.
It wasn't until she started going to local play groups with her six-month-old that she understood the difficulty some families had in accessing regular, nutritious food. She also learnt that in Jersey 1 in 3 children leave primary school obese, due to a combination of poverty and poor diet.  Data suggests 40% will stay that way into adulthood.
1 in 3 children leave primary school obese
Melissa says "I questioned why people couldn't provide nutritious food for their children. They said it was too expensive to provide healthy meals.  I wanted to find out more and help".
She started by cooking for a family once a week.  Lots of other people came on board and Caring Cooks was founded as a charity in 2014.
Since then she's built various programmes to support families on low incomes, or in crisis due to poor health. She believes that all children deserve the right to nutritious food every day, regardless of affluence.  Her team provides free meals, school lunches and educational programmes to improve nutrition and home-cooking skills.
After being made redundant from her financial marketing job in 2015, she started to focus on the charity full-time.
"I wanted to deliver a school lunchtime programme – children in Jersey could only take a packed lunch into school.  So, they're not getting the nutrients that a hot meal provides."
Melissa was aiming to change this.   She'd worked with the Jersey government for two years and got £330,000 in the end to develop hot meals in schools.  Her aim on the Scale Up programme was to develop this primary school programme.
But then Covid hit.
Impact of Covid
Although initially she had to furlough eight staff, the pandemic's been a real opportunity for Melissa in her scale up mission.
She explains "Within five days I was able to deliver meals to an island [Jersey] during lockdown – 10,000 meals for 293 households.  People and local businesses offered us substantial funding, rarely seen by our charity."
"We had to quickly change how we worked, creating safe working protocols in the kitchen, new shift patterns, PPE.  It was a lot of hard work."
During lockdown Melissa won a government tender worth £3million to deliver a school food service to five secondary schools. This initiative, an expansion of their primary programme, is due to launch late 2020.
Scaling up: Impact of the programme
When she started the Scale Up programme in September 2019, Melissa had a lot of issues, including dealing with a difficult Board of Trustees.
Speaking of the programme, Melissa says "I was worried everyone else would be much more experienced than me.  But there were leaders in the group with problems worse than mine.  I felt reassured and there was a real sense of camaraderie.  I really enjoyed spending time with other charity leaders, many of whom worked in food and nutrition.  We all learnt from each other."
"The speakers on the programme were amazing. They reaffirmed I was on the right path or gave me a prompt of a better way of doing things.  It was really empowering."
"It's down to SSE that I've learnt about financials and how to scale up the business.  We are currently 11 staff and we'll be 36 by the end of 2020.  We've scaled our organisation three-fold since I started the programme."
The financials show the success Melissa's had with scaling the organisation.  She says "Last year we turned over £175,000.  In 2020, we'll turnover £½ million.  Next year it'll be £1.3million."
Top tip for other social entrepreneurs:
"You need to look outside traditional funding models if you want to scale.  You can't rely on funding that might not be available in the future.  Develop a strategy that's not grant-dependent."
Melissa's on Facebook, Twitter and LinkedIn.  Connect with her if you're working in healthy eating and childhood obesity.