Martin Taylor, Fir Tree CIC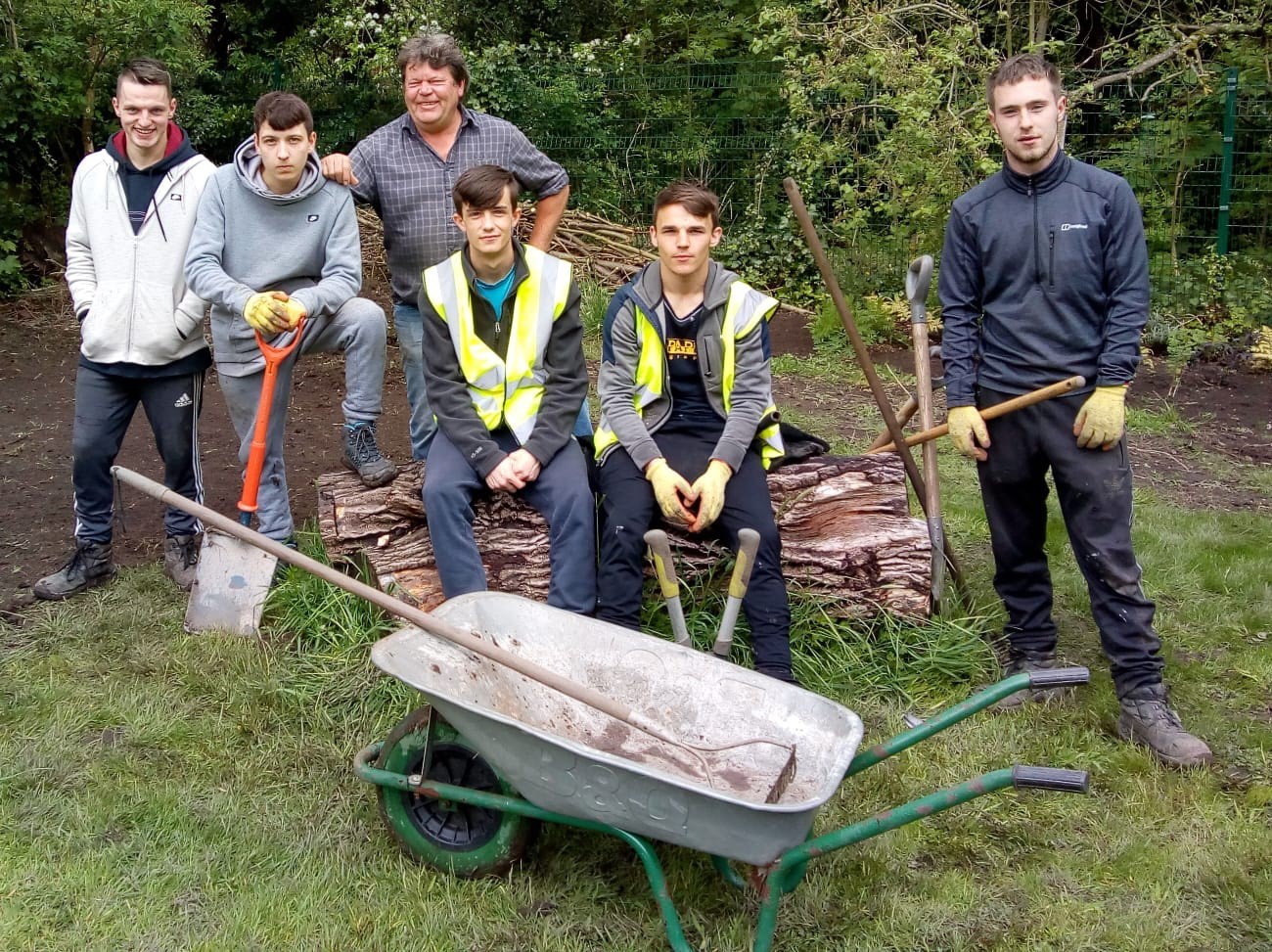 In a nutshell…

Founder: Martin Taylor
Organisation: Fir Tree CIC uses a pioneering and community-driven approach to education to provide training opportunities for young people aged 14-25 through the support of an education health and care plan.
SSE programme: Lloyds Bank Social Entrepreneurs Scale Up Programme 2015-16
Business model: Part grant-funded, part local authority contracts and direct ESFA government funding as a Prime Training Provider.
SSE school: North West
Regions: North West
The beginning
Martin Taylor used to farm Christmas trees. "I've always been entrepreneurial! I used to farm trees and ran a commercial fishery – that's what gave me the inspiration to launch Fir Tree Fishing as a community interest company."
That was 2012, when Fir Tree Fishery (now Fir Tree CIC) first opened its doors as an angling centre for people with disabilities and additional needs. "I realised there were few opportunities for people with disabilities to enjoy angling and access outdoor enrichment activities they might one have loved before an injury or accident. I saw a business opportunity and a way to help my local community and the people within it," explains Martin.
After successfully helping around 40 disabled and elderly people enjoy fishing, the centre began receiving a new type of referral. "The council services including Supported Employment, the Youth Offence team and the SEND Team asked us if we could take on disengaged young people, which wasn't our remit," explains Martin. "We weren't sure at first, but we also needed more volunteers, so we thought, how good would it be if we could get these young people, who are obviously interested in angling and the outdoors, to offer the support?"
The programme
A six-month pilot was launched and the new volunteers – all of whom were not in education, employment, or training (NEET) – began supporting the beneficiaries and service users. It worked: the centre received the help it needed and the young people benefitted too, their attitudes and behaviours improving dramatically and their attitudes and pride in their local community changed in a positive way.
"Young people benefitted too – their behaviours and confidence in their own ability improving dramatically."
As a result, Martin decided to offer relevant BTEC courses for the new volunteers and the organisation changed direction.
"It was great, but we'd faced a crossroads," recalls Martin. "We were only eight staff and were moving from being a grant-funded organisation to one going out to tender that had to be contract-ready. We needed guidance."
By joining the Scale Up programme at this crucial juncture, Martin received the mentoring he needed to help him adapt the business model. "I wanted to make sure we still did what we set up to do. That through funding for the young people, we could still help the adults, and become a free service for the adults. The programme helped me do that."
The impact
Through a variety of training options, Fir Tree CIC today supports over 150 young people aged 14-25, with 76% of students progressing into employment. The centre now has contracts with 10 local schools and continues to support elderly and disabled people locally. Furthermore, we have in 2018 awarded a direct ESFA government contract as a prime contract training organisation.
"The Scale Up programme gave me the direction I needed at that time. It helped me find out where we were going."

Want to keep up to date with Fir Tree CIC? Check out their website and follow them on Facebook & Twitter.