Martin Scott, Freed Resilience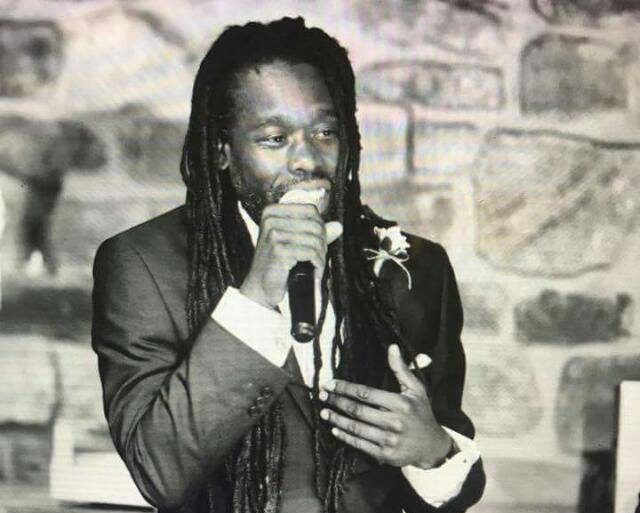 We had a chat with Martin after graduating from our Future Communities Pre-Start Up Programme for residents of Haringey, London. Learn more about his social enterprise journey.
Passionate about create positive change in Haringey? Apply for the 2022 support programme
In a nutshell:
Founder: Martin Scott
Organisation: Freed Resilience offers workshops to give young people the tools to gain emotional resilience.
Business model: Contracts with corporate, CVS organisations and schools.
SSE programme: Future Communities Pre-Start Up 2020
Supported by SSE in London
The beginning
Martin Scott has 20 years of experience as a humanities teacher in schools across north London. And a deep insight into young peoples' experiences in the classroom, both positive and negative.
"I saw a rise in young people being permanently excluded from school for disruptive behaviour. These experiences also seemed to relate to an apathy for the subject matter that was meant to bring their vision of participating in society into reality," he explains.
In 2018, mixed White and Black Caribbean, and Black Caribbean pupils had high exclusion rates, and were both nearly 3 times as likely to be permanently excluded as White British pupils. (GOV.UK)
As his career developed, he saw a clear decrease in funding for young people to gain support for the emotional aspects of their development.
As a result, his ideas to create social change and support young people had been bubbling up. But as a father of three and a busy teacher, Martin struggled to find the time.
However, his passion and determination were always there.
"I'm inspired by what my parents have achieved, as Jamaican immigrants coming to this country and pushing on", he says. His mother is a retired head teacher, and his father is a church minister – both are involved in the Tottenham community where Martin has spent most of his life.
The programme
The Covid-19 pandemic allowed Martin some space to work on his ideas. And our Future Communities Pre-Start Up programme came at just the right time.
Through learning sessions, expert advice and knowledge, and a small grant, Martin set up his project Freed Resilience, aimed at giving young people the tools to improve emotional wellbeing.
"The programme gave me the resilience, fortitude, and confidence to never give up."
Covid-19 wasn't the only crisis at the fore. The Black Lives Matter movement gained a second wave of momentum in May 2020 as George Floyd, Breonna Taylor, Ahmaud Arbery and others were killed under the force of police brutality.
The news caught much-needed attention. Martin saw an opportunity to continue to support young people – particularly those that are Black – and to help non-Black people become better allies to the Black community.
Martin collaborated with fellow programme participant, Kevin Campbell, to create unconscious bias training which they offered to the Tottenham Black Lives Matter group. Things snowballed from there, with speaker opportunities for groups such as Highgate Black Lives.
Sound good? Apply for the 2022 support programme
The future
Martin has been writing to local schools about his workshops to organise intervention work with young people who need emotional support.
Freed Resilience is working with the police in Tottenham and Extinction Rebellion to deliver their unconscious bias training, and hopes to collaborate with YMCA Brighton.
There's even an upcoming documentary in the making!
Top tip for other social entrepreneurs:
"Try something to make a change."
Want to get in touch with Freed Resilience? Check out their website, Facebook and YouTube.