Marnie Rose, The Garden Classroom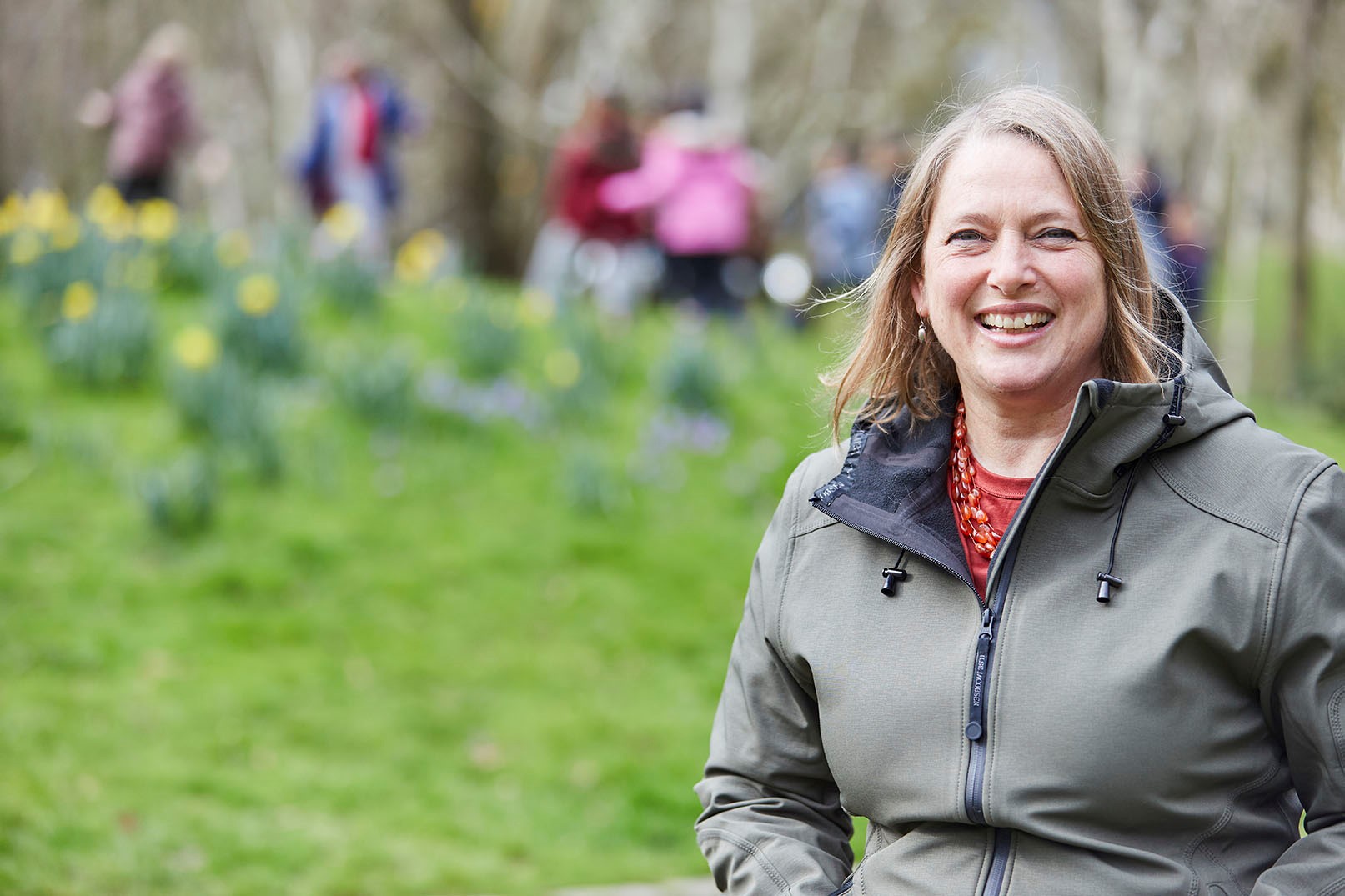 The Garden Classroom provides urban children and adults with outdoor experiences that stimulate respect for nature and promote active lifestyles and self-discovery. Its co-founder Marnie participated in our Scale+Accelerate Programme, run in partnership with the Postcode Innovation Trust, a grant-giving body funded entirely by players of People's Postcode Lottery. She was part of the Environment & Conservation cohort.
The beginning
Marnie was frustrated by juggling a young family with a meaningful work life. Her career had ranged from television production to entertainment agent. But it was Marnie's work as a volunteer for King Henry's Walk Garden in Islington, London that led her to her next step: becoming a social entrepreneur.
Inspired by childhood visits to her nan's allotment and regular trips to Epping Forest, Marnie decided to address the lack of opportunities for Londoners to connect to nature.
Marnie created The Garden Classroom as a new social enterprise in 2008, with founder-trustee Rosey Lyall. Since then, The Garden Classroom has become a multi-award winning charity. It plays a key part in the movement to encourage city children and young people to spend more time immersing themselves in nature. HRH the Duchess of Cambridge visited in 2019, and its patron is Joe Swift from BBC Gardener's World.
The programme
Throughout our programme, Marnie joined like-minded people who shared a passion for helping the environment and people's attitudes towards it. Marnie says, "Everything we are discussing is relevant to everyone else as we fall under an overarching type of work".
"It makes the experience more valuable and impactful."
The future
With a new intake of inspiring trustees in 2019, The Garden Classroom has embarked on an ambitious programme of nature-inspired activities across a wide range of programmes. Its residential camping programme will see disadvantaged children and young people take to the countryside and the coast over a 9-week period.
The charity's Little Explorers programme, for children under five, has also expanded this year to a second site. Marnie says, "This nature drop-in for toddlers and their parents and carers has been very popular and we have plans to expand this further afield in future years." Other exciting new endeavours for The Garden Classroom include a programme called Urban Forest Schools, which benefits a range of inner-city children, and a programme to help London teachers instil a love for the natural world in the young children they teach, catering for whole classes.
Get in touch with The Garden Classroom on Facebook, Twitter and Instagram.