Maggie Rich, Companions Real Bread CIC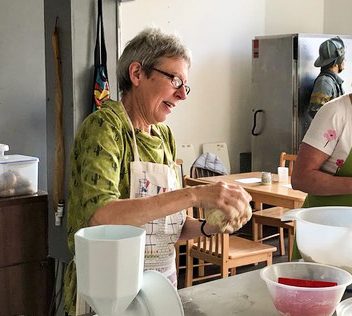 In a nutshell…

The beginning
At first glance, you might not think that baking enthusiast Maggie Rich had a lot in common with the prison system. Neither she nor anyone in her family have been to jail, and, until recently, nor had any of her friends. So how did the 62-year-old grandmother end up running a bakery staffed by volunteer ex-offenders?
"When my husband fell severely ill with a brain injury we both had to stop working and lost our accommodation, which was tied to our jobs," explains Maggie. "My husband changed completely and I lost my best friend. I had to rebuild my life, so I know how hard it is to make a fresh start."
After hearing reports of people baking and selling bread from their homes, Maggie, who had worked for a charity supporting ex-offenders, decided to put the two together.
"I realised that bread and ex-offenders worked very well."
"I realised that bread and ex-offenders worked very well. The skills are quickly learned, it's a low-cost entry to business, and you don't need much by way of equipment." Two years later, Companions Real Bread was launched. This community interest company trains ex-offenders to bake bread, helping them learn new skills, build confidence and rehabilitate back into society.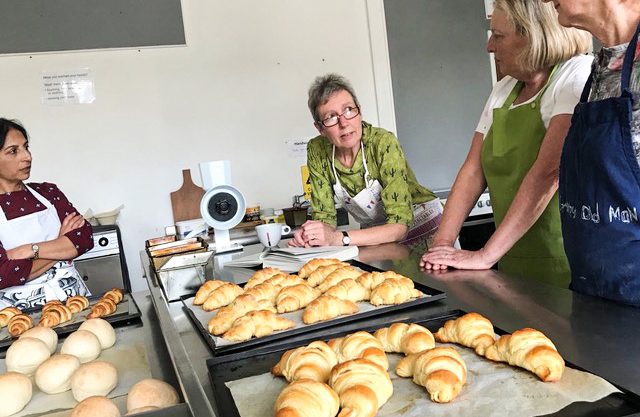 The programme
Like all social entrepreneurs, Maggie's had difficult times with her venture. A funding crisis early on meant that, were it not for the support of the programme, she may have closed the bakery altogether.
"The Start Up programme helped me get through it. The sessions made me understand that crises happen to organisations, I learnt not to panic too much and managed to get a small grant to carry on."
Maggie's relationship with her mentor Paula Rogers, from Lloyds Banking Group, was equally important.
"Paula has been, and is, wonderful – she's like a light that comes in," says Maggie. "She's a very can-do person, so if there's an obstacle, we can always get around that. And she's now on our board."
The impact
Companions Real Bread currently employs 17 volunteers, including 10 ex-offenders who cover everything from baking to serving customers. Five of the ex-offender volunteers have moved on into paid employment, including one who is now, thanks to a grant from a local trust, employed as Companions' full-time baker.
"For the volunteers, it gives them structure and a reason to get out of bed in the morning," explains Maggie. "Customers come in, see them baking and they're impressed, so it builds their confidence up."
"It gives the public a chance to see that ex-offenders are not scary monsters"
But the bakery helps in other ways too, believes Maggie: "It gives the public a chance to see that ex-offenders are not scary monsters they need to be frightened of. They're just people trying to make their way through life, like all of us."
Want to keep up to date with Companions Real Bread? Check out their website, and follow them on Facebook & Twitter.