La'Toyah Lewis, Rising Stars Property Solutions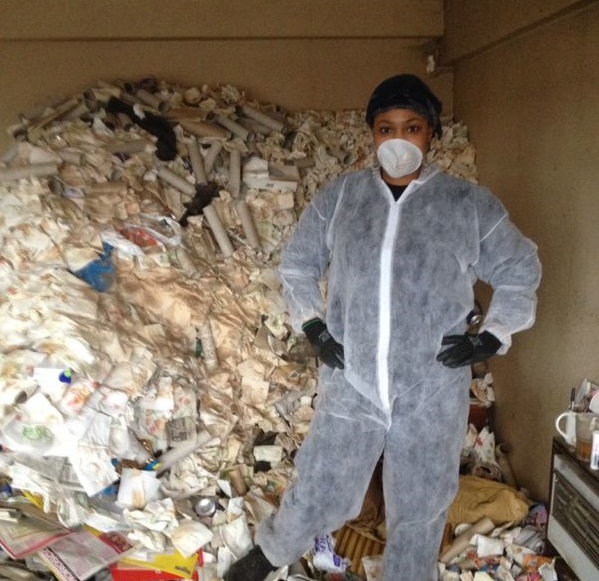 La'Toyah Lewis started work on her social enterprise, Rising Stars Property Solutions, while she was in prison. She went on to complete the Lloyds Bank Social Entrepreneurs Programme, in partnership with SSE Midlands and jointly funded by The National Lottery Community Fund. This is her story.
What does your social enterprise do? 
Rising Stars Property Solutions offers professional quality cleaning and employment opportunities to ex-offenders. We provide services such as property clearances, bio hazard clean-ups, deep cleans and waste removals and sell these services to a range of customers from multinational companies to home owners. There is no job too big or small!
What motivated you to start Rising Stars?
Being an ex-offender who has struggled to seek employment I understand how hard it can be to secure a job with that stigma attached to you. I started Rising Stars to provide job opportunities and mentoring support to other ex-offenders because I wanted to help people.
Why are you passionate about this cause?
I am passionate about equality and want to promote the importance of paid employment and giving people a second chance. I want to make an honest wage and provide for my family but most of all, I want to show others that going to prison does not need to be a waste of time. It can be a valuable life lesson, where you have learnt from past mistakes and gone on to do better.
Rising Stars Property Solutions recognises the true potential of people and creates opportunities for ex-offenders who might not usually get a chance.
How has the School for Social Entrepreneurs supported you?
SSE has had an enormous impact on me because it has enabled me to grow significantly in confidence and has helped create some business leads which would not have happened without the connections made with the help of the Lloyds Bank Social Entrepreneurs Start Up Programme.
If you've been inspired by La'Toyah's story take a look at our courses and see how we can help make your idea a reality.