Joanna Nim-Heung Yeung, Weirhall Road Community Open Space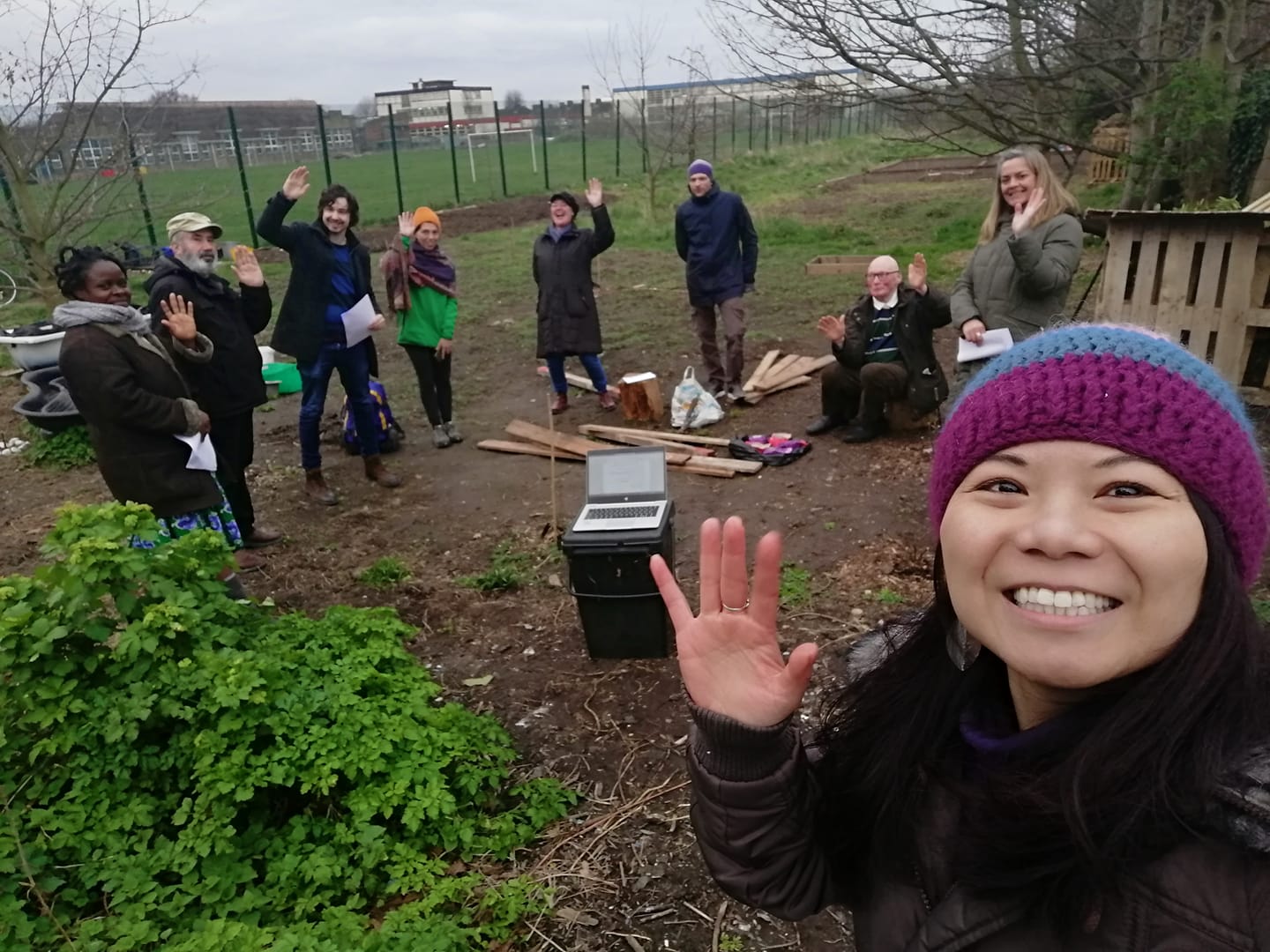 Meet Tottenham resident Joanna Nim-Heung Yeung, on a mission to repurpose disused land to benefit the whole community.
In a nutshell:
Founder: Joanna Nim-Heung Yeung
Project name: Weirhall Road Community Open Space (part of Eco Tottenham Collective in Tottenham, London) aims to bring the local community together through growing food, learning about sustainable living, and providing a green space to improve physical, mental and social health.
Business model: Donations, grants and crowdfunding
SSE programme: Future Communities Pre-Start Up Programme 2020/21, funded by Linklaters
Getting started
"Weirhall Road Community Open Space was completely neglected," Tottenham resident Joanna Nim-Heung Yeung tells us. After being furloughed during the first Covid-19 lockdown in March 2020, she decided to do something about this.
Joanna began to litter-pick and clean the area, relying on the kindness of her community to donate garden tools, and later seeds that she could start planting. She soon had 50 local resident volunteers supporting the work.
Joanna hasn't spent a single penny on the project. She wanted to ensure she was saving money during a particularly difficult financial time. "Growing food on site meant financial security for the local community too. Less waste."
"My vision is that the space will continue to grow and sustain itself from donations and sharing. Then in the future, attract grants, investors and funding."
The programme
A few months into her new venture, Joanna joined our Future Communities Pre-Start Up Programme for residents of Haringey, London. "I've learnt lots with SSE – through the facilitator and the rest of our cohort", says Joanna.
"It's been a supportive space with great opportunities to network – that's been the most useful for me."
Joanna's passion for creating a sustainable, community-driven green space shines through. And it's clear that she likes to get stuck in. "I don't work well with processes and systems – all of that admin stuff. I may be good at it, but I don't like it!". The programme helped her to see its importance.
The future
Now, in the summer of 2021, Joanna has registered as a company limited by guarantee to help attract contracts. She's in the process of building a group of advisors – experts who can help with governance, structure and fundraising. All of this will enable her to create a green space that benefits the community. They'd love to expand it to include a secret garden and biodiversity space. So Joanna is using her excellent networking skills to consult with Selby Centre and Haringey Council to make this a reality.
Learn more about Weirhall Road Community Open Space:
Top tip for other social entrepreneurs:
"Be bold and courageous, yet humble. If you don't feel stretched, you're still in your comfort zone. Allow yourself to be challenged."
Want to keep up to date with Weirhall Road Community Open Space? Give them a follow on Facebook.