Honey Alldis, Alldis Cards and Crafts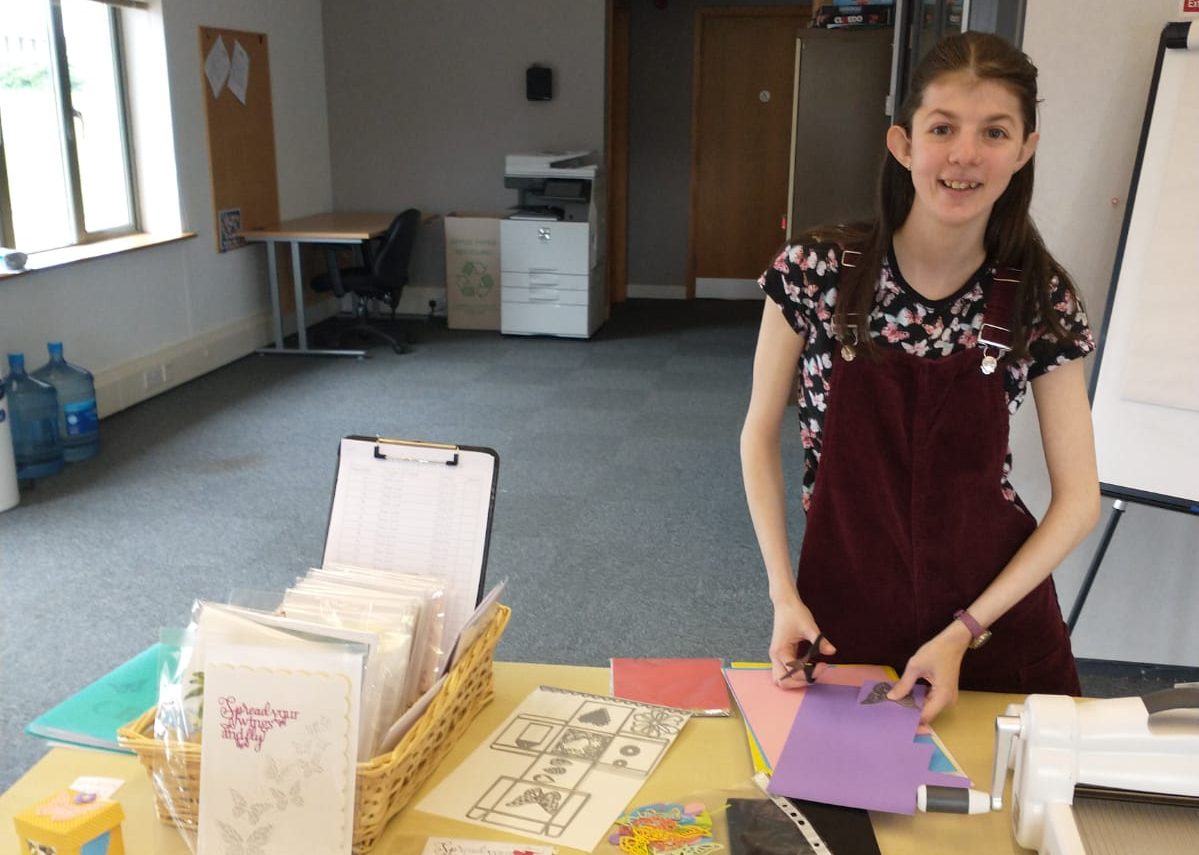 Honey is a wonderful advocate for young people with learning difficulties and hidden disabilities. With the help of the  Springboard programme she has been able to realise her potential and hopes to inspire other young people to do the same.
In a nutshell…
Founder: Honey Alldis
Organisation: Alldis Cards and Crafts. Homemade cards and gift boxes with a workshop arm of the business for young people with learning difficulties and hidden disabilities to learn new skills and build confidence through the workshops.
SSE programme: Springboard
SSE school: SSE Cornwall
Regions: Cornwall
Overcoming hidden barriers
Honey has learning difficulties and a heart condition. She is an outstanding advocate for people with hidden disabilities and at the age of 24 joined the Springboard programme following her involvement and continued support she was receiving from the charity United Response.
During 2020 and the various lockdowns, Honey realised she had a passion for making handmade, bespoke cards. United Response encouraged Honey to seek advice and support from SSE in Cornwall to help turn her lockdown hobby into a business. She joined the Springboard programme in the spring of 2021 and has since seen her business flourish. With the help of SSE, Honey has set up her own business and intends to run creative workshops for other young people to help them with learning new skills as well as finding outlets to sell her handmade cards and gift boxes.
Top tip for other social entrepreneurs
"If you want to do it, get on and do it!"