Helene Virolan, Girls Into Coding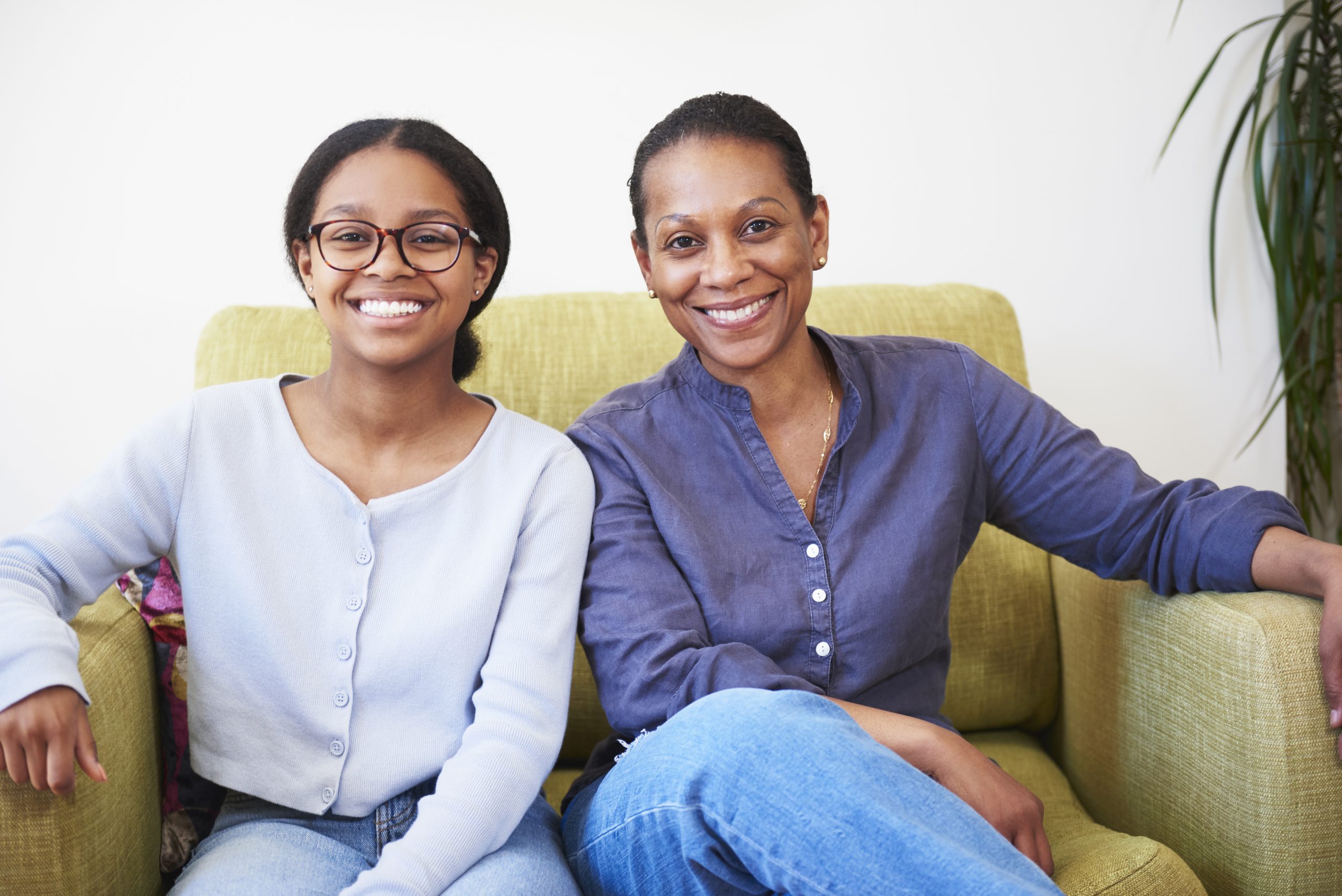 Meet mother-daughter duo Helene and Avye Virolan, making waves in the STEM industry by championing gender diversity and smashing stereotypes. Girls Into Coding has experienced a huge 144% growth since joining the SSE programme and receiving a Match Trading grant.
In a nutshell:
Co-founder: Helene Virolan

 

Organisation name

: Girls Into Coding (

GIC) provides free hands-on opportunities for girls aged 10-14 to explore coding, robotics, physical computing, and 3D printing/design. Developing their confidence and sense of belonging in tech settings and a belief in their abilities.

They operate in L

ondon for face-to-face events and globally for virtual events

 

Business model:

Trading income via contracts (70%) and grant based (30%)

 

SSE programme:

The Lloyds Bank Social Entrepreneurs Trade Up Programme 2021

 

SSE location

:

London

 
Girls Into Coding (GIC) is a social enterprise founded and led by Avye, a now 15-year-old multi-tech award winner, and her mother Helene. Their overarching objective is to champion gender diversity and challenge stereotypes in STEM. By doing so they are helping to create opportunities where girls and women – particularly those from underprivileged backgrounds – are engaged in STEM activities, education, and careers.  
GIC aims to engage at least 1,000 girls every year with hands-on robotics, coding, physical computing, 3D printing /3D design workshops and inspiring talks, to contribute towards addressing the gender gap in STEM. Since GIC was established, it has already worked with over 1,000 girls, many of whom are now excited to consider STEM education and careers. 
Like many businesses, GIC felt the impact of Covid-19 in a number of ways. With social distancing in place, they could no longer run their scheduled in-person events. Funding opportunities became limited as grant awarding bodies concentrated their focus on direct responses to Covid-19.  
However, the team quickly adapted their strategy to keep engaging with the community and have been successfully delivering workshops and events via Zoom. To maintain the hands-on element of their events and continue making them accessible to girls from diverse backgrounds they also had to direct efforts towards developing materials, resources and kits suitable for remote workshops. 
"The fact the team has continued to help girls flourish throughout the pandemic is our one of our proudest business moments."  
Helen Virolan says, "These virtual events have become more successful than we could have first imagined, engaging girls throughout the UK and internationally, including girls from India, Kenya, Canada, USA, Poland, Nigeria, Suriname and more. 16 countries so far!" 
Since 2021, the team have resumed face-to-face events and are now delivering their programme both in-person and virtually.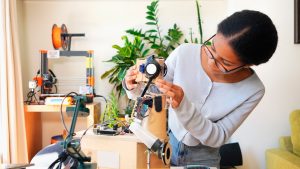 "We are really proud of the impact Girls Into Coding is making. Through the programme, the girls have developed increased confidence in tech settings, resilience, and an appetite to further explore. 90% of attended are now interested in further STEM activities or education. We had a 78% increase on 2020 reach despite ongoing pandemic."
About the programme & Match Trading
Through the Lloyds Bank Social Entrepreneurs Trade Up Programme, Helene received a £4,000 Match Trading grant.
"The Match Trading grant allowed me to explore new perspectives and strategies to develop myself and the business." 
About the programme, she says, "I've benefited from a support network that helped me to strengthen my confidence, resilience, and leadership. The varied support sessions (group and expert) allowed me to consider a range of perspectives and strategies in order to reinvigorate the marketing of the company and to grow our community." 
"The programme equipped me with new working and thinking methods to maximize business potential through securing new contracts and partnerships. I was also energised by the drive and motivation of the other social entrepreneurs in my group." 
Since being on the Lloyds Bank Social Entrepreneurs Trade Up Programme, Girls Into Coding has experienced a huge 144% growth. 
Top tip for social entrepreneurs:
"There are many barriers that come in the way of a social enterprise leader. There will be many ups and downs. But what makes you rise during these down moments is when you remember why you started your business." 
Keep up with Girls Into Coding by following them on Twitter, Instagram and LinkedIn.