Heather Evans, Bespoke Biking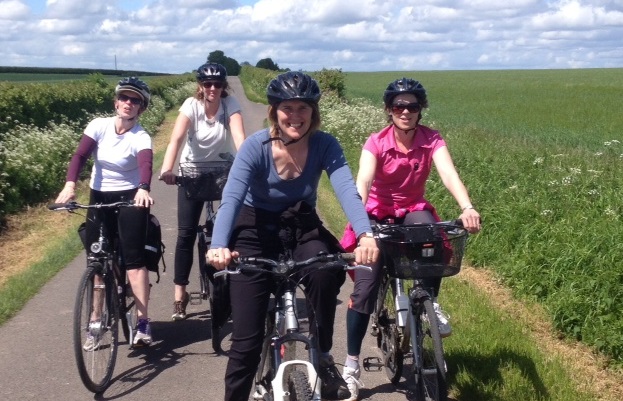 After joining the Lloyds Bank Start Up Programme with SSE Hampshire back in 2013, Heather enrolled on the Trade Up progamme to learn even more. Discover her social enterprise, Bespoke Biking. 
What does your social enterprise do?
Bespoke Biking run bike tours, training sessions and bike clubs to promote the health and environmental benefits of cycling.
Why motivated you to start your social enterprise? 
As a teacher I saw non-academic children really enjoy learning about cycling in the outdoors for their one week in year 6.  I saw the need for this to be encouraged for more than one school year group and for more than one week a year!
Cycling provides a cheap, environmentally friendly way of getting from A to B, so many people say cycling isn't safe or even viable. I believe they are wrong!  To me, it makes sense for fitness, transport, the economy and for the environment that we encourage cycling and others agree. We are currently rated as the number one activity in Winchester on Trip Advisor and 200+ individuals have been on one of our rides or courses in the first year alone!
What did you learn at the School for Social Entrepreneurs? 
SSE has given Bespoke Biking input and training on vital day to day skills for developing a sustainable business.  By joining the Lloyds Bank Start Up Programme, it gave me confidence that what I hoped to do was achievable. The School for Social Entrepreneurs gave me business models, examples and introduced me to people who had experience of running their own social enterprise.
It was amazing to be part of a cohort, being with other students and having a network of fellows has meant we join a group of like-minded folk who can help each other along and have a laugh in the process! The grant was really useful as it has meant we can buy equipment, develop our website.
If you've been inspired by Heather's story take a look at our courses and see how we can help make your idea a reality.