Elizabeth Stanley, Wraparound Partnership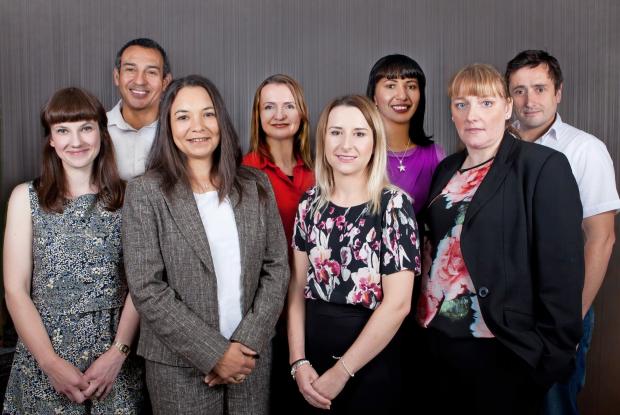 What does your social enterprise do?
Wraparound Partnership supports parents, carers and young people with special needs and young people with disabilities along with their families and carers. We coordinate services, professionals and agencies to ensure all our working toward the same goals, making sure all have the individual and their families have access to all the support necessary to achieve their aspirations.
We are currently working with over 200 families in England. We do not see 'service users', 'cases' or 'clients', we see people. We start with what the person or family needs and find the right services to support those needs, not the other way round. Our team work tirelessly to make sure that the views, wishes and feelings of the young person are truly at the centre of the development of any education, health and healthcare plan.
Why are you passionate about this cause?
I am a parent of three children and my eldest has severe learning difficulties and medical issues. I was also a special needs coordinator in schools for 18 years. This enabled me to be able to see issues and concerns from both a parents' perspective as well as a professional viewpoint. I am passionate about this because it is my life, both at home and at work. I could not shake the 'there must be a better way' feeling for a number of years. I saw young people and their families who desperately needed accurate information, advice and guidance being passed from pillar to post, agency to agency; they just wanted one place, one person, to support them through the maze.
What was your biggest challenge in starting your social enterprise?
Knowing where to start, there is so much to get your head round, from company structure to invoicing to pricing, it was all a bit overwhelming at the beginning, and also you are never quite sure whether it is going to work out as you expect it too.
How has the School for Social Entrepreneurs supported you?
The SSE gave a safe space where you are able to be honest with people in your group who are at the same point as you, about how tough it is. I would say my personal development as an entrepreneur and my understanding of social enterprise would not be where it is now were it not for the programme.
A moment that stood out for me is one Witness Session where the witness said, "If you think social enterprise is not about making money, think again. Without profit your business doesn't exist." This really helped me put a square peg in a round hole.
What are your key achievements/ milestones?
Definitely being able to deliver Independent Support. Building a great team of people around me, from accountants, to web developers to marketing, don't try to think you can do it on your own.
The key achievements for me personally are seeing parents, carers, children and young people saying thank you and being so pleased with our service and support. We get so many positive comments that tell me we are making a difference to people's lives that makes it all so worthwhile.