Belise Niringiyimana, Dance Lyf CIC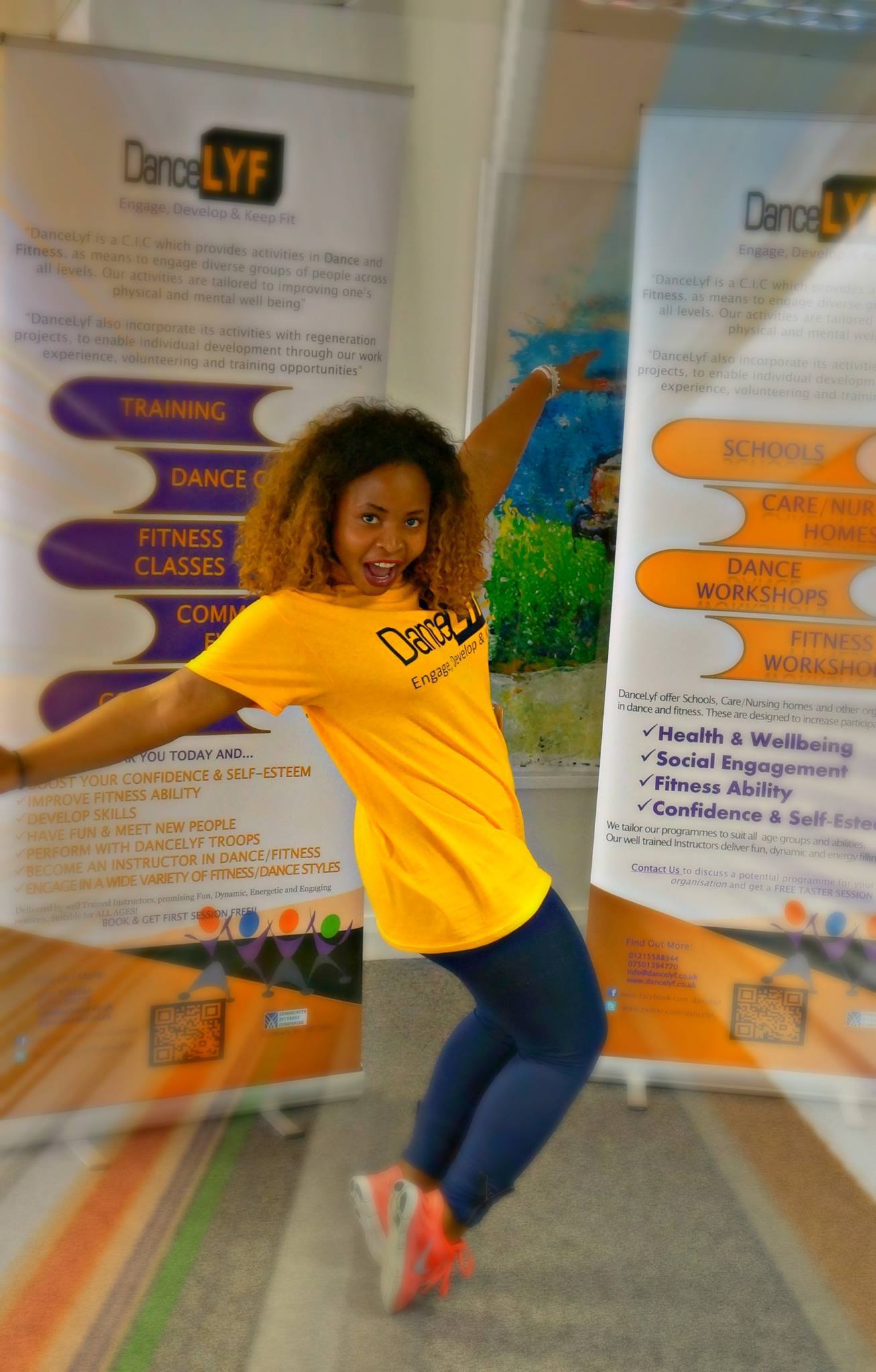 We had a chat with SSE fellow Belise after taking part in our Lloyds Bank Social Entrepreneurs Start Up Programme back in 2015. Learn all about her social enterprise and what she thought about the programme which includes a Match Trading grant, mentor and free learning programme.
What does your social enterprise do?
Dance Lyf C.I.C. provides accredited dance and fitness instructor training to young people who are not in education, employment or training. This provides these young people with the skills that aid them in everyday life, as well as enhancing their ability to get into employment. In addition, we encourage healthy lifestyles through our dance and fitness classes; we engage both the young and the elderly, working with schools, nursing homes, as well as the local authority and other organisations that are interested in our workshops.
Why are you passionate about this cause?
As a young person and growing up in deprived area, I saw a lack of togetherness in my community. There was nothing for young people to do, meaning young people spent their time unproductively, or even on the streets and engaging in criminal behaviour. As such, I was encouraged and motivated to create something that would promote health and wellbeing, as well as bring people from various backgrounds together – what better way to do that than through dance!
"As a young person and growing up in deprived area, I saw a lack of togetherness in my community."
What was your biggest challenge in starting your social enterprise?
Finance was one of the major challenges faced when starting the social enterprise, but also my lack of understanding of business in general. Being a law student helped, as I was confident in dealing with the legal aspects of the enterprise (i.e. choosing the legal structure) and setting up the company. However, I had no confidence in dealing with the business side of the enterprise until I went on the SSE Programme.
How has the School for Social Entrepreneurs supported you?
The programme provided the business support, tools, and knowledge I needed to build this enterprise. As a result of taking part, I was able to bring the ideas to life and continue helping people develop, engage, and keep fit – as our motto states. I enjoyed the study days and found them very valuable. They equipped me with the knowledge I needed to grow and sustain the business. I also enjoyed the action learning (ALS) meetings with my peers, as this contributed to my personal development. Listening to my peers sharing their experiences and challenges allowed me to reflect on myself and my ideas. These ALS meetings further encouraged me to start my YouTube Channel Btalks Business, which allows me to share with others my experience and knowledge. Now I can help other young people like myself and motivate them to go after their dreams.
What are your plans for the future?
This time next year [2016], having at least 20 young people employed by Dance Lyf C.I.C, working with the majority of schools and nursing homes in Sandwell, West Midlands, and having at least 5 classes running each week which are accessible to various members of the community, encouraging positive community cohesion.
What would your advice be to a budding social entrepreneur?
The only true time is NOW!