Annie Berrington, Get Out More CIC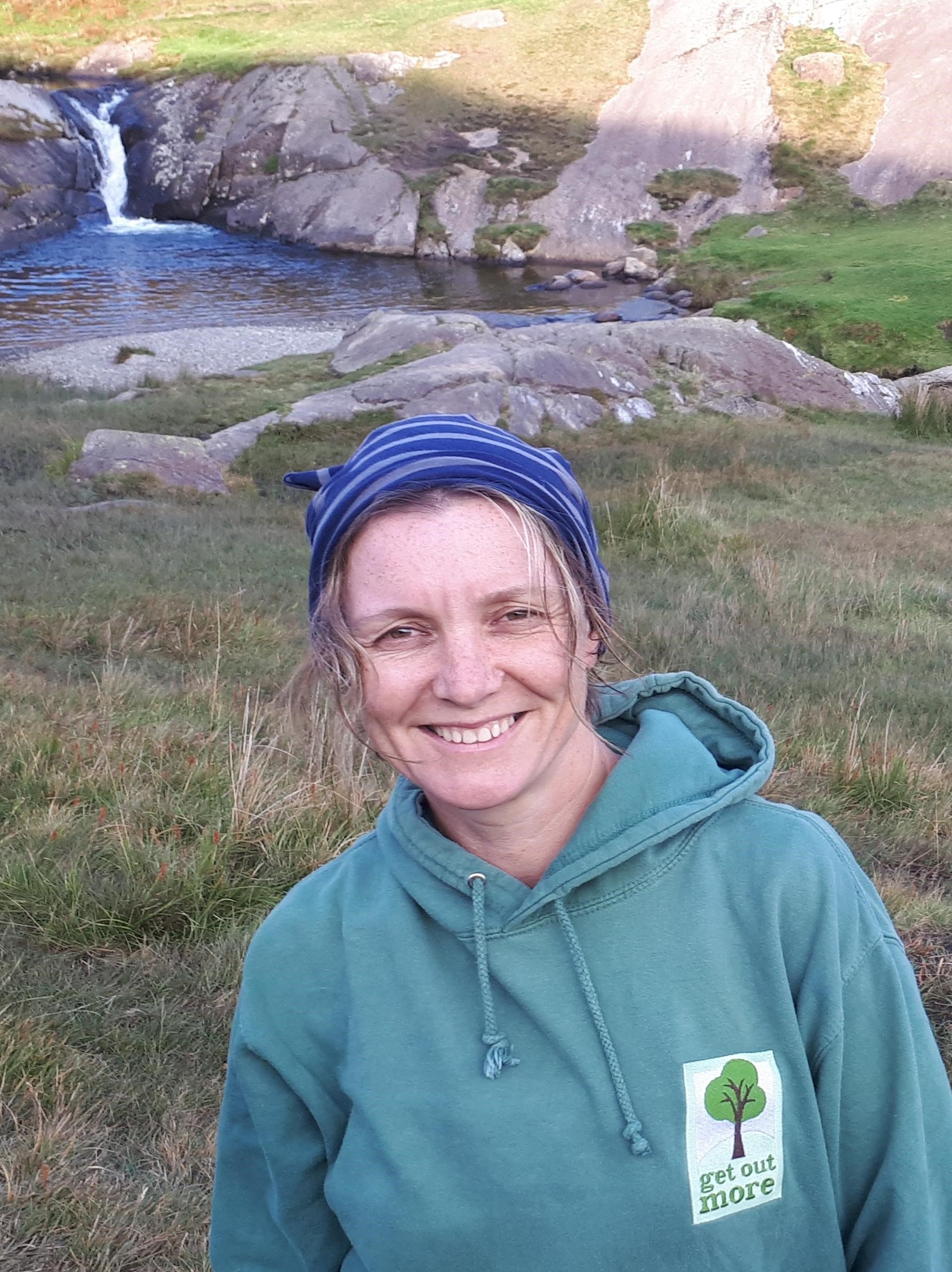 Meet Annie Berrington, founder of Get Out More CIC, on a mission to help people engage with nature to feel better in mind and body.
In a nutshell:
Founder: Annie Berrington
Organisation: Get Out More CIC runs outdoor programmes for people of all ages including forest schools, outdoor learning and community engagement programmes across West Yorkshire.
Business model: Contracted work, commissions and grant funded projects as well as through direct sales for places on programmes
SSE programme: Environmental Entrepreneurs Programme, funded by the Co-Op Foundation
What we do
Annie says: "Get Out More is on a mission to help people engage with nature. We believe passionately in the power of nature to bring people together and improve wellbeing, communities, employability, and the environment.
"We address the need to improve physical health and mental wellbeing, particularly in disadvantaged and marginalised communities. We work in council wards in Bradford ranked amongst the 10% most deprived in England for health and disability.
"There is strong research evidence to demonstrate that exposure to natural environments leads to positive outcomes for mental health and use of natural environments is associated with higher levels of physical activity.
"Last year we connected over 6,000 people with nature, through 1,560 hours of outdoor project delivery – helping communities be more active, feel more socially connected and develop lasting healthy relationships and lifestyles."
The programme
Annie says: "The Environmental Entrepreneurs programme came at a time when I was finding work challenging. I was stuck in a loop without resolution, but determined to find a way out. The programme has helped to unblock my thinking, offering some very practical solutions, alternative approaches and timely reflection.
"The timing of the programme meant it took place in the first few months of the coronavirus pandemic. This meant we were unable to meet in person. But it did mean that we had a supportive band of fellow social entrepreneurs to meet with online monthly, which was an island of support and positivity away from the challenges we were facing at work!
"The feedback and encouragement from the group has given me more confidence to deal with some issues head on. The Action Learning Sets and coaching sessions helped me find my voice in speaking to others in my team."
"If it had not been for this programme, I don't think I would have been able to face and finally find a route through issues around responsibility, capacity, workload and delegation."
Interested in the programme? Register interest for 2021 here
The future
Annie says: "Our long-term goal is to create a Get Out More hub. It will provide ongoing nature-based programmes all year round, that are accessible to the wider community and create a virtuous circle of benefits to people, society, and the environment.
"Get Out More would not be where it is today if it were not for the support and confidence building that I have had from SSE. I feel that because they believed in me, I could believe we could be a success."
Want to stay up to date with Get Out More activities? Follow them on Twitter and Facebook.
Read about fellow Environmental Entrepreneur, Esther Smith and her organisation, St Nicks Centre for Nature and Green Living