Esther Smith, St Nicks Centre for Nature and Green Living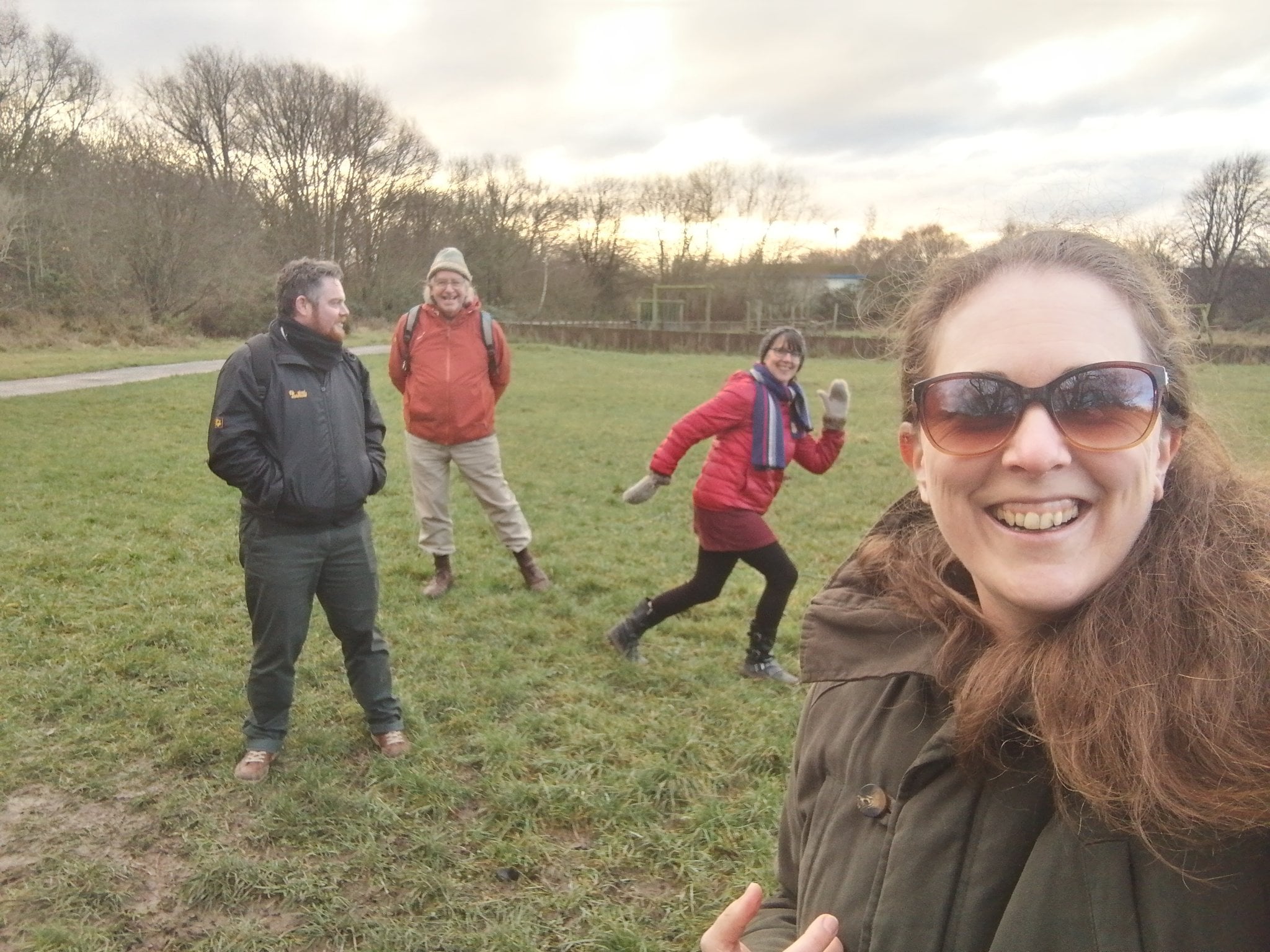 Meet Esther Smith (third from left), Charity Support Manager at St Nick Centre for Nature and Green Living – creating lasting environmental change in York and beyond.
In a nutshell:
Organisation: St Nicks Centre for Nature and Green Living (York) creates lasting positive change through conservation of green spaces, volunteering, environmental education, recycling schemes and sustainable living workshops.
Business model: Contracts e.g. recycling, and  grants and donations
SSE programme: Environmental Entrepreneurs Programme, funded by the Co-Op Foundation
What we do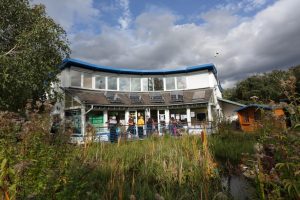 Esther says: "St Nicks is York's centre for nature and green living, with an ambitious vision where people value wildlife, the environment and each other equally. We serve the whole community, and enhance green spaces, benefiting the people and nature of York and beyond.
"In 2019-2020, our management and support of York's green spaces reached out to nearly 20 locations across the city, helping local groups to improve their own green spaces. Our own local nature reserve achieved a milestone – 1,041 different species of flora and fauna are now recorded. Our recycling team diverted 379 tonnes of recycling from landfill – all collected by our electric vehicles and pedal powered load-bearing tricycles.
The programme
Esther joined our Environmental Entrepreneurs Programme in 2020. She says: "The sessions were well designed and interactive, full of fun tasks and group learning. We really bonded well as a group, and the course was designed to bring out the best in everyone.
"We received excellent expertise and enthusiasm from our three facilitators. Their knowledge and inspiration help you problem-solve even the toughest glitch. I came away from every session with a new set of tools, bag of tricks, and some entertaining exchanges!
"Through the programme, my confidence and knowledge-building grew, and I created networks and a whole new way of working."
"With the programme's support I trialled different activities during lockdown for children and families and got to grips with measuring impact and outcomes. This led to gaining major project funds and bringing in a part-time employee."
"It really was one of the best courses I've done in the last 20 years."
Interested in the programme? Register interest for 2021 here
The future
Esther says: "At St Nicks we're flexing our offer through lockdowns and tier changes. We're planning new and exciting projects, including a Green Influencer project to engage young people with action, and a Precious Plastic York project to help our community rethink plastic waste.
"I can proudly say that the programme confirmed my direction as an environmental social entrepreneur – or even "intrapreneur". I look forward to developing my skills to have the maximum positive impact on people, nature, and planet.
"For anyone interested in applying to join the next cohort – do it! The programme will help you work more efficiently to make a bigger and better difference to the environment and the community. You'll be inspired by a range of like-minded people, make great connections, and get advice, support and resources.
"I would do it all again at the drop of a hat."
Want to stay up to date with St Nicks? Follow them on Twitter and Facebook.