Annette Tonner, Community Focus Scotland CIC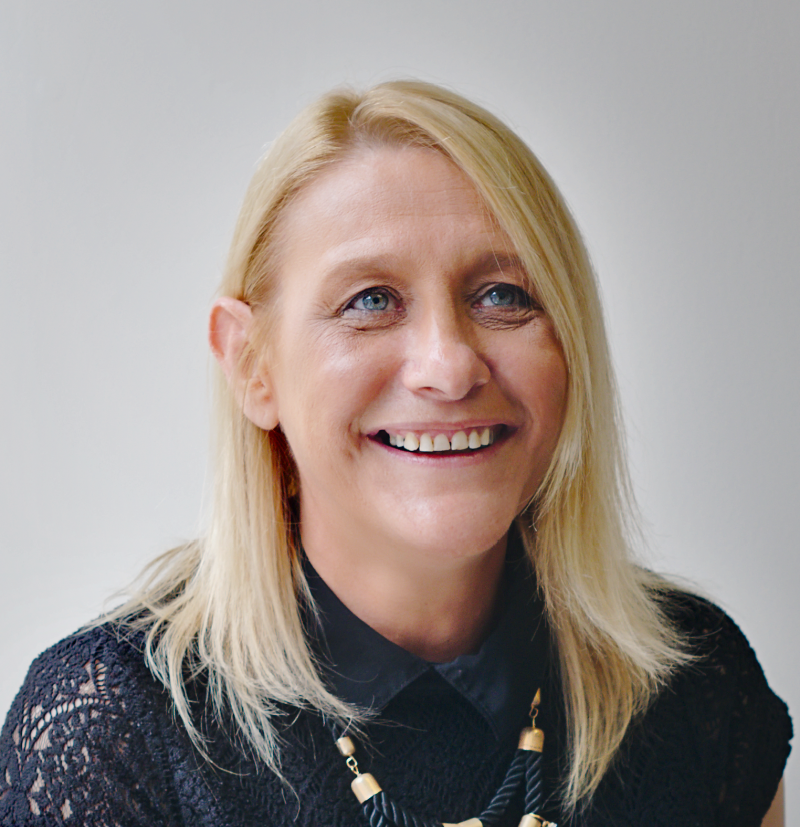 We caught up with Annette, SSE fellow and founder of Community Focus Scotland (previously known as Forth Valley Community Focus). Annette joined a fantastic bunch of social entrepreneurs on the Bank of Scotland Social Entrepreneurs Start Up Programme back in 2016. Read what she thought about the programme. 
In a nutshell…

Founder: Annette Tonner
Organisation: Community Focus Scotland CIC (previously known as Forth Valley Community Focus CIC)
Regions: Scotland
What it does: Community Focus Scotland CIC delivers their services around their mission statement "Focusing on Reducing Poverty & Unemployment". They mostly achieve this through two of their main services: a Free Food Larder and Industry Training/ Qualifications, which takes people in the community out of food poverty and gives them the skills and qualifications required to enter a new career. They also offer catering services; this includes industrial catering and corporate catering.
Business model: A mix of funding and contracts with local businesses.
SSE programme: Bank of Scotland Social Entrepreneurs Start Up Programme 2016-17
SSE school: SSE Scotland
The beginning
"I grew up on a council estate and didn't have the best education," recalls Annette Tonner. "I had my first kid at 17, and was married by 21."
Even so, Annette went on to forge a successful career working for several training agencies. But she grew disillusioned with the process: "I didn't think they had the best interests of the candidates at heart," she says.
Determined to improve the training and employment opportunities in her community, she set about launching the Forth Valley Community Focus as a charity in 2015. It reduces poverty and unemployment, by providing tailored employability and training support services designed to improve people's life chances and choices.
The programme
Annette says: "I found out about SSE Scotland and the Bank of Scotland Social Entrepreneurs Programme, and was super nervous about getting in. I was unfamiliar with the structures of social enterprise and needed a mentor."
What she got, however, was a lot more than a mentor. "The programme changed absolutely everything, it was like somebody gave me the permission!", says the mother-of-four. She has since established Community Focus Scotland as a community interest company (CIC), a legal structure for social enterprise.
"I learnt so much from the programme: the abundance of business knowledge, the financial knowledge – we wouldn't be sitting in this building today if it weren't for SSE."
The impact
As a result, Community Focus Scotland now employs eight people and provides numerous services including: a Free Food Larder that works on a non-referral basis allowing it to be accessible for people in need; work experience placements, industry training and qualifications including CSCS card training; catering; employability sessions; and 1-1 addiction signposting.
"We're now recognised by the council and we work in partnership with local agencies, while always reinvesting revenue back into community projects," explains Annette.
In January 2019, Annette also went on to establish Social Enterprise Accountancy Scotland CIC, the first ever Social Enterprise Accountancy Company. The main focus of this organisation is to provide financial services to small businesses and social enterprises. These services will include upskilling their staff with a book-keeping qualification.
"It's just about doing good in my community. That's what counts!"
There are even bigger plans for the future as they continue to develop partnerships and contracts with larger companies throughout Scotland.
Want to keep up to date with Community Focus Scotland CIC? Follow them on Twitter & Facebook.