Abdul Shiil, Sahan Cares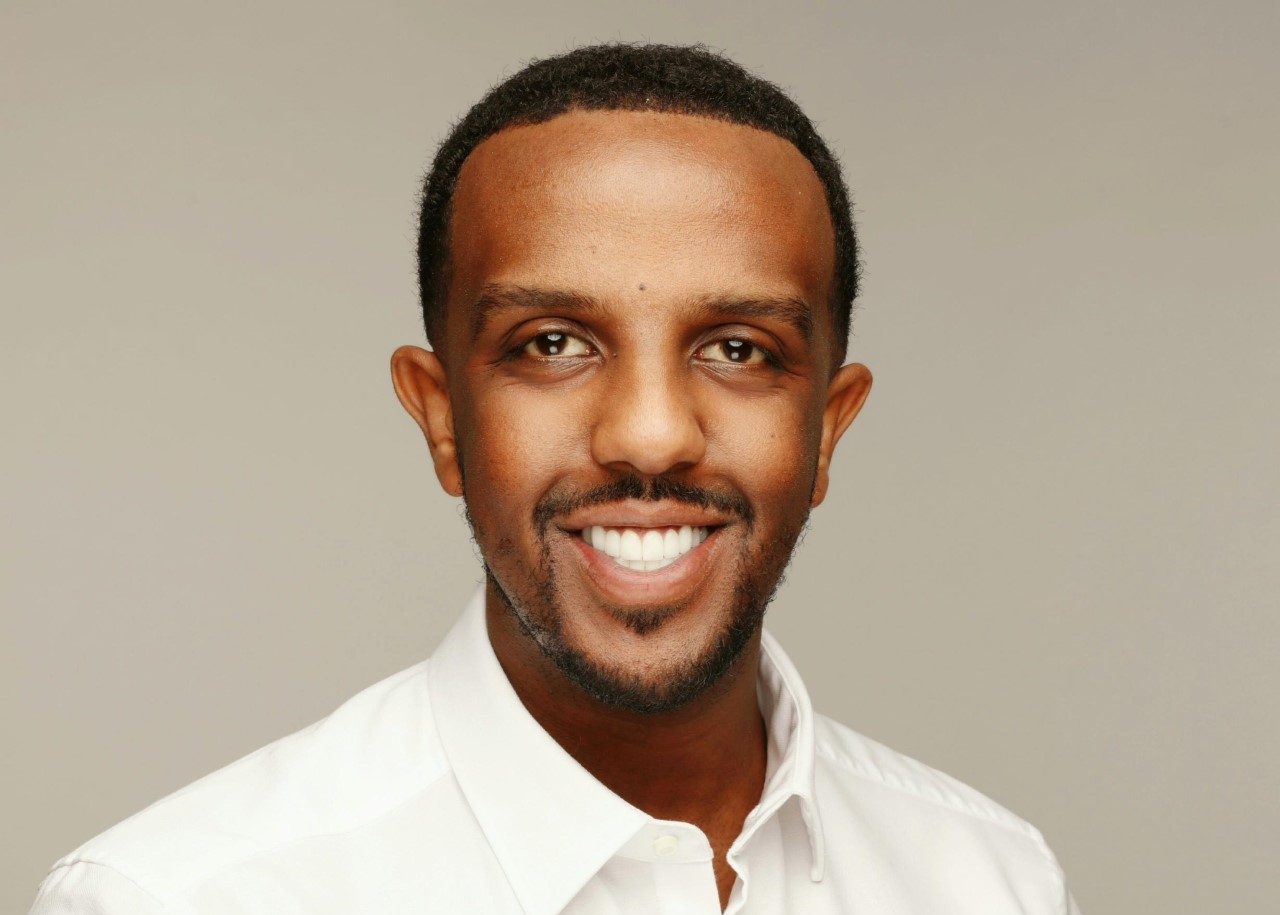 Learn how Abdul Shiil and his family business Sahan Cares is supporting Somalian women refugees into employment.
In a nutshell:
Organisation: Sahan Cares is a community interest company that trains refugee women to be care workers in the public and private sector.
Business model: Revenue from the provision of social care services.
SSE programme: Lloyds Bank Social Entrepreneurs Scale Up Programme 2018, jointly funded by The National Lottery Community Fund
Supported by SSE in London
Asylum from Somalia
Anab Abdalla arrived in the UK with her sons Zaki and Abdul in 2001. Granted asylum from the war-torn state of Somalia, the family were settled in West London, where Anab enrolled into university before starting a charity to support other Somalian women.
"The charity ran workshops that helped refugee women integrate into UK society.  But there was a problem," explains Abdul Shill. "Once they finished the workshops they would go back home and back onto welfare." So in 2012 Anab, Abdul and Zaki founded Sahan Cares, "to train these highly capable women in social care and provide them with work opportunities."
Growing the business

Abdul joined Lloyds Bank Social Entrepreneurs Programme Scale Up in October 2018. At the time, Sahan Cares had around 70 carers in a mix of public and private settings, each trained to provide expert care to clients across West London.
For Abdul, joining the programme at this point was a critical next step.
"I learnt how to measure our social impact and articulate our value properly, which helped me grow more confident. I was able to go back to my mum and brother and pass on all these learnings too, which helped us grow the business in the right direction."
The peer-to-peer learning approach was equally valuable.  "How welcoming the other entrepreneurs on the programme were, how extremely supportive, and how everyone actively listened to each other was so helpful," says Abdul.
"It's a beautiful environment to be in."
Register interest in the programme
Scaling through marketing
Since completing the programme Abdul and the team have used the programme grant to dramatically improve the website and related marketing, which has helped both service users and their families understand Sahan Cares' approach and impact much better.
As a result, even despite the effects of Covid-19, the community interest company has grown to 95 carers (October 2020), and plans to start recruiting again soon. However, there is still the occasional push-back says Abdul. Times when a client will be surprised to see a care worker arrive in a headscarf, for example. "But it only lasts five minutes, they quickly get past that and fall in love with the carer because they're unbelievable people".
Carers' wellbeing during Covid-19
The pandemic has brought several challenges to the organisation – some expected and some less so. As well as the more obvious issues around accessing PPE, entering care homes and training workers, there have been the less obvious challenges around providing support for the carers themselves.
"Pre Covid-19 our office was always a place where the carers could come and join their co-workers to meet up on their days off, to socialize and bring the kids over, have some tea and biscuits, it was a bit of an outlet for them – and helped with their mental health," explains Abdul.
Now the organisation is trying to replicate this communal space through Zoom. "We've helped them adapt to it through Zoom and by setting up Whatsapp groups, so they can message each other and keep the community spirit going. We've realised that they really enjoy that – and it's an important part of the organisation"
Abdul's top tip for social entrepreneurs
"When things get tough, always refer back to your mission. Look at why you started the organisation and use that to motivate you."