Social Entrepreneur of the Year Award

Public voting will open at 9am, Monday 2nd October 2017 for the Social Entrepreneur of the Year Award 2017.
We'll reveal the five finalists then!
Follow us @SchSocEnt on Twitter and at facebook/SchSocEnt for the latest on #SEYA17.
What is the Social Entrepreneur of the Year Award 2017?
Five social entrepreneurs are in with a chance of winning £10,000, with runner-up prizes of £6,000 and £4,000.
The finalists have been selected from the Lloyds Bank Social Entrepreneurs Scale Up Programme, in partnership with School for Social Entrepreneurs, and jointly funded by Big Lottery Fund.
More than 200 social entrepreneurs applied for the programme. Only 40 gained a place.
Following a tough application process and a Dragons' Den-style panel, our judges then picked five finalists to run for Social Entrepreneur of the Year 2017 – based on the impact they create, the growth they've achieved and the potential of their plans.
Meet our 2016 winner: Sophie Unwin, Remade in Edinburgh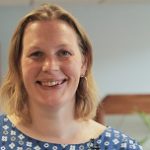 Remade in Edinburgh is a multi-award-winning social enterprise. It teaches people how to repair household goods, runs upcycling workshops, sells repaired goods, and campaigns for zero waste.