What do changes in the Social Value Act mean for social entrepreneurs?
2 Feb 2021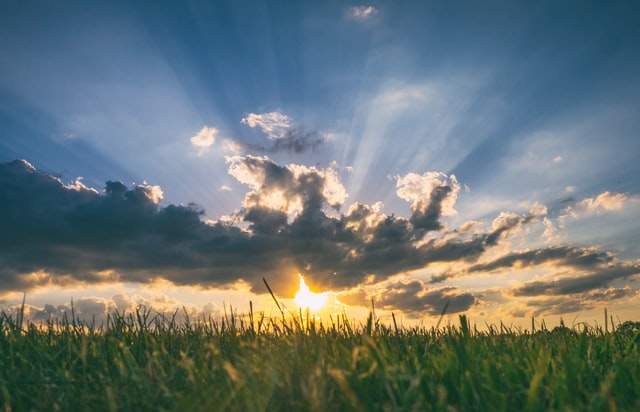 There's not a whole lot of good news out there at the moment.  But government procurement is one area providing a ray of sunshine.
Changes to the new Social Value Model could be a real opportunity for social enterprises to increase their income, influence and impact by seeking a bigger slice of central government's £292bn annual spend on goods and services. It could mean more influence and income opportunities with government, as well as creating and maintaining jobs for those furthest from the labour market.
But what exactly is the Social Value Model and what are these changes? What are the opportunities and challenges for our community? And what can social entrepreneurs do to make the most of this development?
What is 'social value'?
The UK government describes social value derived from procurement as "the positive legacy created through the performance of a contract".  There are three categories of social value:
social (e.g. activities that promote a united community)
environmental (e.g. efforts to assist the community in reducing waste or pollution)
economic (e.g. training, employment or apprenticeship opportunities for disadvantaged groups)
Of course, the social enterprise community has always focused on the triple bottom line and created social value. After all, it's what gives our sector competitive advantage over traditional businesses.
The Social Value Act
The Social Value Act was introduced in 2012. Public bodies are now obliged to consider how the services they commission and procure might improve the economic, social and environmental well-being of the area they operate in. The idea behind social value is that we need to spend public money in a smarter way.
Changes that came in on 1st January 2021
From 1st January 2021, central government has been required to go further than the Public Services (Social Value) Act 2012. All major central government procurements must explicitly evaluate social value, where appropriate, rather than just "consider" it.
The new model also connects social value to other relevant legislation, policies and initiatives. Examples include the Equalities Act, alignment with the Civil Society Strategy, references to 'decent work' initiatives and the mapping to the UN Sustainable Development Goals.
Claire Dove CBE is VCSE Crown Representative and acts as an intermediary between the government and the voluntary and social enterprise sectors, to champion the Social Value Act and improve commissioning practices.
She explains: "The new Social Value Model is no longer all about quantity. It seeks to also understand the quality of the impact organisations are making in their communities.
"Putting social value at the heart of service delivery is the next step in our journey of transforming how government delivers smarter, more thoughtful and effective public services. The expertise of charities, public-service mutuals and social enterprises ('VCSEs') means they are often ideally placed to help create compassionate, responsive and efficient public services."
Opportunities for social entrepreneurs
The government spends £292bn each year on a wide range of goods and services.
To date, only one in 10 contracts awarded to Community Interest Companies (one legal form of social enterprise) come from central government. Overall, the number of social enterprises winning contracts is at its lowest for two years (source: Tussell for Social Enterprise UK).
In public-sector tendering processes, the margins are often very tight, so there often isn't much room for manoeuvre on price. However, with a minimum of 10% weighting on social value measures, social enterprises potentially have the competitive edge compared to the private sector.
Claire sees the potential: "Charities and social enterprises play an important role in the delivery of social value and impact across the country. The new model recognises this contribution by explicitly encouraging the inclusion of charities and social enterprises in government's ambition to create diverse supply chains."
Our CEO Alastair Wilson is a member of the VCSE Crown Representative Advisory Panel.  He's also positive: "For the 100,000 UK social enterprises this presents a huge opportunity. Social businesses that provide services from cleaning contracts, construction, health and social care, children's services, programmes to tackle homelessness, street cleaning, park maintenance should look at this as a green light for change."
"£1 in every £3 spent by the public sector goes towards commercial contracts. Imagine if we spent that money with businesses that not only provided high quality goods and services, but also delivered positive social and environmental returns?
"Social enterprises present a chance to do just that. They could unlock hundreds of millions to tackle social issues, improve our environment, and provide jobs to those furthest from the labour market."
Challenges for social entrepreneurs
The Social Value Act is not going to change the prospects of the social economy overnight, nor is it a quick fix for increasing the trading potential for social enterprises.
There is also a need to ensure businesses in all parts of the country are supported to access central and local government contracts, especially in the most deprived areas. In addition, it is vital that social enterprises led by underrepresented communities, and those led by people from the global majority, are empowered to bid for such contracts.
Ali explains: "It's a competitive environment and some contracts may be too large for some of our social enterprises, so they should look to form partnerships.
"We must continue to support social entrepreneurs to gain the skills, knowledge and confidence to bid for and win tenders. Our support programmes at SSE aim to do just that, focusing on business skills like bid writing, budgeting, impact measurement, partnership building and selling."
Social entrepreneurs' perspectives
Change Please is a social enterprise that sells coffee to tackle homelessness.
Founder and SSE fellow Cemal Ezel explains the added social value of contracting with a social enterprise: "We work with 260 people each year and have an 82% success rate in helping homeless people get back on their feet. We're saving the government millions of pounds in cost to the NHS and via people being able to move off benefits.
"A few of our corporate clients have been aware of the move to explicitly evaluate social value in their contracts for some time. It means that there is a clear competitive advantage to being a social enterprise in their market.
"For each £2,500 generated via corporate contracts, they can bring one person on a journey away from homelessness."
Neil Woodbridge is founder of social enterprise Thurrock Lifestyle Solutions, a community interest company supporting disabled people.
He comments on the social value his organisation brings to public procurement: "Homecare and support for vulnerable people mustn't be a race to the lowest price possible. The work we do at Thurrock Lifestyle Solutions is successful because it is hyper-local and led by beneficiaries in an equal value partnership, where service users drive decisions."
Local-level procurement challenges
These developments only apply to central government procurement. However, local authorities that spend £70bn annually, along with the rest of the public sector, are encouraged to use procurement to achieve wider financial and non-financial outcomes.
This includes improving well-being of individuals, communities and the environment by making social value a decision-making criterion when awarding contracts.
Sue Osborne, director of SSE in Yorkshire & North East says: "Local authorities are starting to look at social value more and more. And we've seen some movement on this in the last few years. So there is hope for the future."
What can social entrepreneurs do?
It might seem a bit overwhelming if you've never been involved in bidding for a public contract.  Where do you start?  We suggest you tackle the following as a starting point:
Further learning and support for social entrepreneurs
 Written by Hannah C, SSE communications manager