Tackling knife crime by bringing social entrepreneurs together with the police in West Midlands
25 Jun 2019
Charles Rapson, CEO of the School for Social Entrepreneurs Midlands (SSE Midlands), explains how he's facilitating conversations between social entrepreneurs and the police to tackle the region's tragic youth crime problem.
Almost 700 schoolchildren were the victims of knife crime in the West Midlands region last year. And 41 of them were still in primary school.
We know that some of the social entrepreneurs we support are making great inroads to tackling violent crime in the region.
So we recently organised a brilliant session with the West Midlands Police and Crime Commissioning team, including commissioner David Jamieson. We brought them together with social entrepreneurs we've supported who are tackling youth crime and knife crime in the region.
David and the team attend the meeting at the Priory Rooms in Birmingham, where the 17 SSE fellows and students discussed ways they can work together in the future.
Many of them have been victims of violent crime themselves and have chosen to use their experiences to help others in the West Midlands.
They all share a common goal: to put something back into society, and keep us all safe by working with the police and other agencies, while generating sustainable income for their enterprises.
All for One Partnership is one of the social enterprises that attended. It helps young people gain the skills needed to study, volunteer or get a job. "Having lost family members to knife crime, I am determined to do something that tackles the causes of this senseless crime," says founder Georgina James. Georgina is currently completing the Lloyds Bank Social Entrepreneurs Start Up Programme at SSE Midlands.
She adds: "All for One Partnership has facilitated a number of community discussions on this topic and we have developed potential solutions to eradicate it. I am delighted to have the opportunity to talk to and potentially work in partnership with the West Midlands Police and Crime Commissioner and to find solutions that work."
Police and Crime Commissioner David Jamieson says: "Reducing the number of young people involved in violent crime is a priority for me, however, this is not an issue that we can arrest our way out of.
"All members of the community have a role to play in tackling this issue. I am pleased to see that the School for Social Entrepreneurs are supporting entrepreneurs who are coming forward with innovative social action business ideas that reduce youth violence."
The School for Social Entrepreneurs has been supporting social enterprises like All for One in the West Midlands since 2013. SSE Midlands has supported the start-up phase and development of 198 social business. We have created around 400 jobs, provided 2.2 million volunteer hours and helped almost 60,000 disadvantaged individuals.
Many of those we have supported have personal and/or professional experience and are involved in addressing the causes of youth and knife crime. Social entrepreneurs explore creative and effective ways of tackling this growing problem.
We remain committed to helping people develop effective and sustainable solutions to problems in society, and working with other sectors with the same commitment. Together, we can change lives.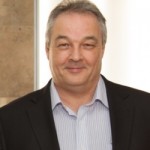 Charles Rapson is CEO of the School for Social Entrepreneurs Midlands (SSE Midlands)
Are you committed to tackling social and environmental problems in entrepreneurial ways? Discover our courses across the UK