SSE Students & Fellows across the UK make finals in National Lottery People's Project
29 Feb 2016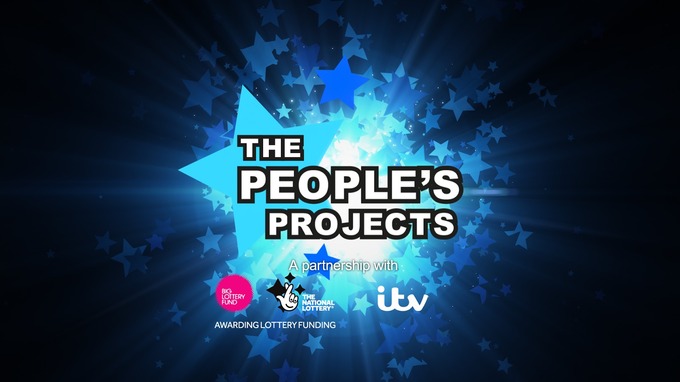 Since 2005, the Big Lottery Fund and ITV have given the public a say in awarding more than £33 million of National Lottery funding to 675 Good Causes across the UK.
This year, four SSE Students or Fellows have been made finalists. Inspero, Betknowmore UK, Artistic Spectrum and The Horse Course are one of five finalists in their respective regions and could win up to £50,000 to fund their great social projects and you can cast one vote per region which means you can vote for them all!
Inspero, founded by Start Up Fellow Catherine Waters-Clark, is a finalist in the Meridian-West region. Their project is 'SowGood2Eat'. This community project will educate people about food, increase access to fresh local produce and help people live more healthily. This will include gardening sessions, bakery classes, healthy eating workshops and parent and child cooking classes. The group will expand its services to the local women's refuge service and their children, and families using food banks. It will also support local schools to set up their own edible gardens and take part in outdoor activities.

Betknowmore UK, founded by Start Up Fellow Frankie Graham, is a finalist in the London region. Their project 'Is your community 'gambling' with its health and wellbeing?' will support people who have a gambling problem or addiction across Newham and Islington. The group will work closely with local residents and organisations to provide support, information and education services, developed by ex-gambling addicts and health professionals. These include mentoring, counselling and group workshops to help people move away from gambling dependency and address the severe impacts it can have on people's mental, emotional and physical wellbeing.

Artistic Spectrum, founded by Scale Up Student Emma Wilson, is a finalist in the Yorkshire South Region. Their project 'Me, Myself & I' will use the funding to deliver an art therapy project for people with autism. There will be sessions and activities encouraging people to explore ideas about autism creatively and from their own unique point of view, creating several pictures that will result in a large scale artwork to be exhibited in Doncaster and London. The work will help improve motor skills, build independence and give people a sense of achievement, as well as reducing adverse behaviour and depression.

The Horse Course, founded by Scale Up student Harriet Laurie, is a finalist in the West Country West region. Their project 'Help from a Horse' will use the funding to expand its project supporting adults and young people struggling with drug and alcohol addiction. They will work with specially trained horses and learn new self-control skills, like staying calm and focussed, to gain their trust. This will help people unable to progress through talk-based treatment find the self-belief to start their journey to recovery. A club will also be set up for people to help out with feeding and grooming in return for horsemanship lessons.

Vote for The Horse Course
You can vote free between 9am on Monday 29 February to 12pm on Sunday 13 March 2016. Go to www.thepeoplesprojects.org.uk to find out more and vote!
Click to find out more about our Start and Scale Up Programmes