Social entrepreneurs receive Scottish Cabinet Secretary visit
8 Sep 2023
The Scottish Government's Wellbeing Economy & Fair Work Secretary, Neil Gray, visited the offices of our partner PwC UK in Glasgow this week. He was there to meet participants in SSE's Black Social Entrepreneurs Programme, delivered in collaboration with PwC. The visit was facilitated by Bayile Adeoti FRSA, founder of Dechomai and an SSE fellow.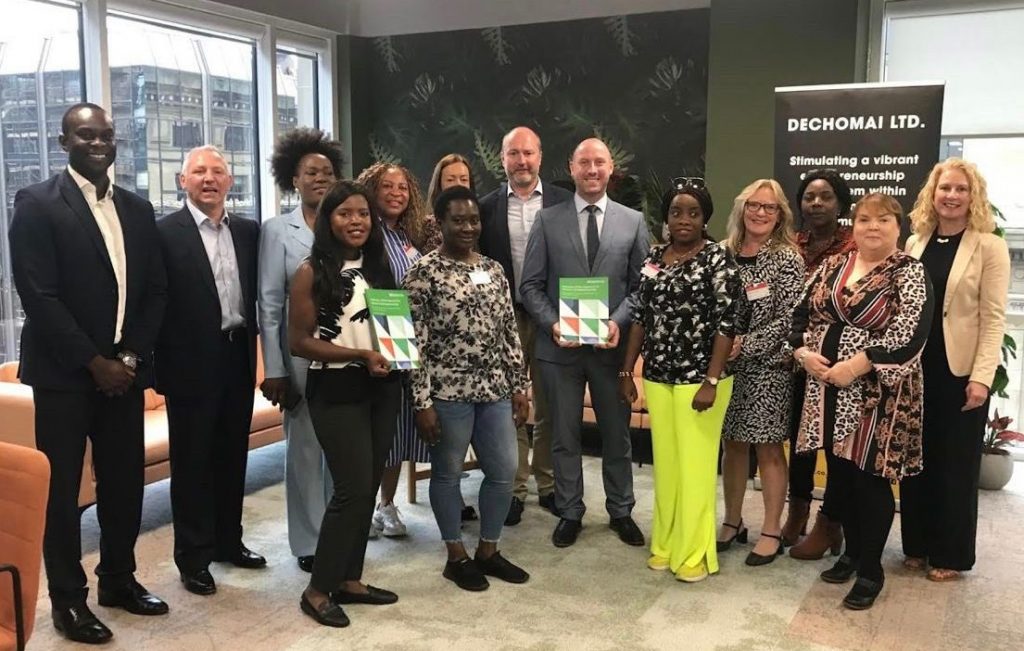 Director of SSE in Scotland, Tracey Muirhead, represented us at the visit, during which Neil Gray MSP announced a £1.5 million investment to open up entrepreneurship in Scotland. He stated:
"There is a moral and economic duty to do more to ensure women – indeed, every under-represented group – have the support and opportunities they need to start and grow successful businesses. Kick-started by immediate funding this year, our Pre-Start programme will play an important role in breaking down barriers and ensuring Scotland's start-up community continues to flourish."
SSE welcomes government investment in entrepreneurship and diversity – and particularly in social businesses who give so much benefit to our communities and environment.
Congratulations to all the SSE fellow's and participants who've earned such a valuable showcase for their work, and our thanks the PwC UK team for hosting the event.