And the 2015 Social Entrepreneur of the Year is…
5 Nov 2015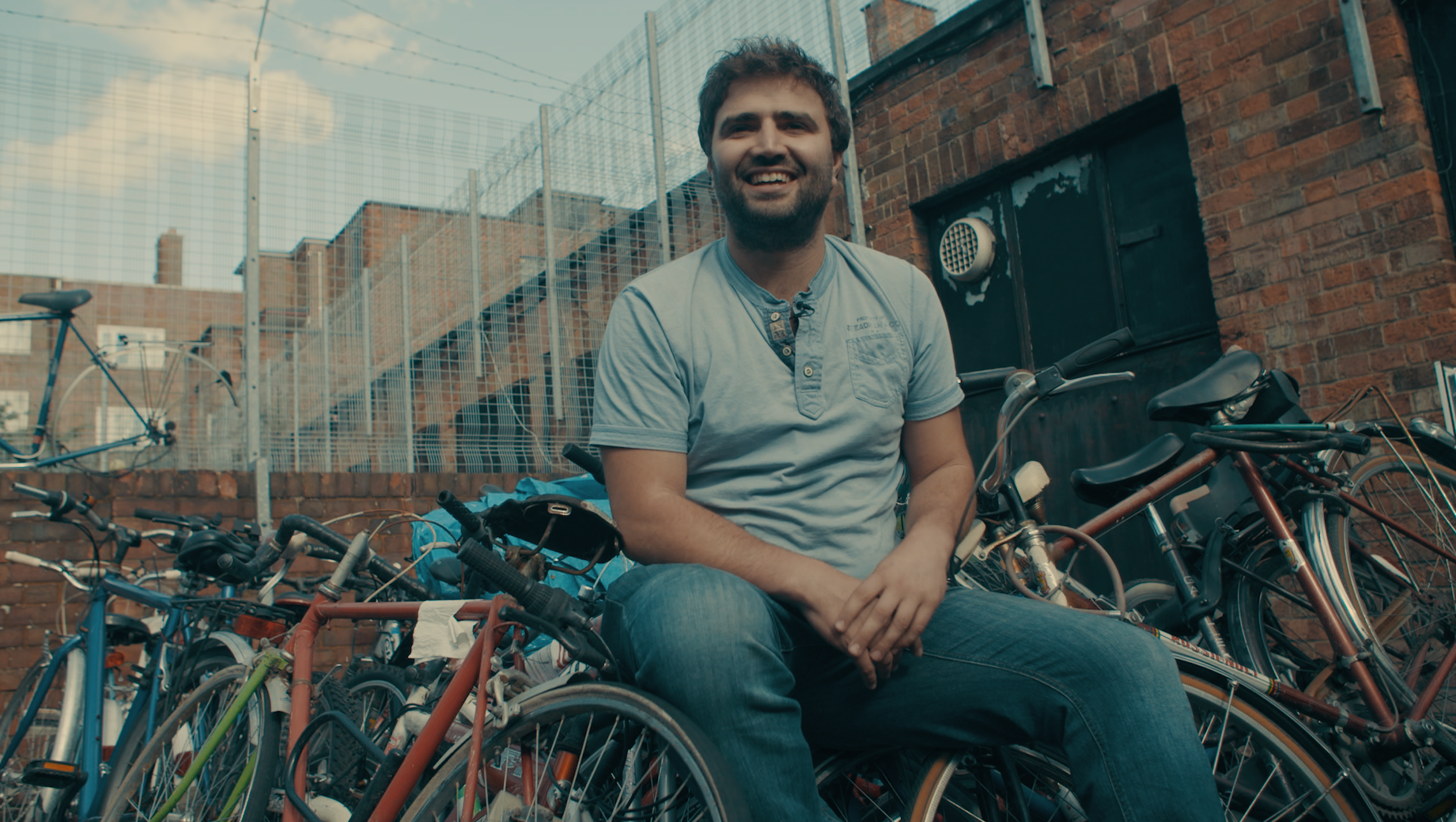 We are delighted to announce Jem Stein, Founder and CEO of The Bike Project, as Social Entrepreneur of the Year 2015. The winner was announced at an awards ceremony at Lloyds Banking Group HQ in London on Wednesday 4th November. In total we received nearly 9,000 votes in this years competition and we'd like to say a big thank you to everyone who backed one of the five finalists.
Jem won the grand prize of £10,000 that will help The Bike Project provide more bikes and skills to refugees who arrive in the UK with nothing. Not allowed to work and limited to £36 per week, a bike provides refugees with the opportunity to freely access vital services and support.
On winning the award Jem said: "Winning this award is a fitting tribute not only to my work but to the incredible staff, volunteers, and supporters of The Bike Project who have worked so hard to transform the lives of thousands of refugees across London."
To find out more about Jem and The Bike Project, watch his video below.
In second place, winning £6,000, was Nick Green of Incredible Farm. The prize money will help Nick to invest in more land to expand his enterprise and create a bigger impact.
Winning £4,000 in third place was Michelle King of Little Miracles. The prize money will help Little Miracles support more children and families with additional needs, disabilities and life limiting conditions.
All of the finalists would have been worthy winners as they have all shown huge amounts of entrepreneurial spirit and skill to get their organisations to where they are today. Along with these attributes, the skills they have learned on the Lloyds Bank Social Entrepreneurs Scale Up Programme will help them to continue to grow their enterprises and be a force for good.
Find out more about the Lloyds Bank Social Entrepreneurs Programme, in partnership with School for Social Entrepreneurs, on the programme webpage: www.yourideastartshere.co.uk