Match Trading – A solution to the cost-of-living crisis
11 Jan 2023
​2023 brings a cocktail of challenges for the social sector.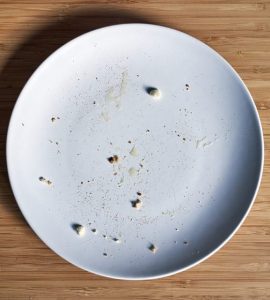 Charity and social enterprise leaders are telling us that the Cost-of-Living crisis means an increase in demand but because of rising costs are scaling back key parts of their work. In November's Social Enterprise UK report, it noted 14% are cutting spend on essential inputs and services and over a tenth are reducing their delivery to service users.
For many of the most vulnerable in our society their basic human needs: housing, food and energy are not being met.
With the energy and food price rise, a cold winter and rent prices being unaffordable* in three UK regions – the UK is in a new wave of austerity. Already high levels of poverty and hunger in the UK will only deepen.
Now – more than ever – people need the support of our social enterprises and charities at a time when organisational resilience is hard.
In fact, 97% of social enterprises and charities that were supported by grants through the Social Enterprise Support Fund were affected by the cost-of-living crisis, whilst 57% said that the cost-of-living increased demand from clients. **
Driving support into deprived communities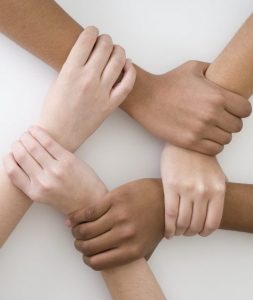 We believe Match Trading ® is a key part of the solution. A grant-funding programme that pound-for-pound matches an increase in income from trading, as well as providing training for social organisations to reach their goals.
This simple concept rewards sales growth, as Match Trading grants incentivise social organisations to develop their trading base.
This means at a time when social need is only increasing – we can ensure social organisations can build stronger sustainable futures and have more impact.
Match Trading grants was created by the School for Social Entrepreneurs (SSE) after 20 years of experience of helping social leaders to create sustainable change in their communities.
Feeding hearts and souls whilst generating income
Spring Community Hub, a registered charity and food bank. It exists to make sure no one in Southwark, South London goes hungry. But they don't just provide food. They work alongside people to help them escape food poverty, build confidence, find community and employment.
"We have always been more than a food bank and, thanks to our community the pandemic didn't stop us. We found ways to run our holiday club for children and quickly moved our other support online."
Felicia attended our Health and Wellbeing Trade Up programme in 2019-20. Through Match Trading® the charity income increased. For the first time it generated traded income and increased the number of food bank clients from 200 people a month to 200 people a week in South London.
"The programme showed me that there were other ways of bringing in income – we just needed to be creative. The Match Trading grant gave us the motivation."
Another example of a social enterprise increasing impact and generating more sustainable income is Breadwinners. A social enterprise supporting refugees and young people seeking asylum. Through selling artisan organic bread – they have created employment and training opportunities for 273 young refugees.
After attending several Match Trading® programmes, all of them delivered by the School of Social Entrepreneurs, Breadwinners reported an increase of 215% in traded income and 90% of the young refugees supported said their wellbeing had increased as a result of the support.
"Thank you to everyone working at School of Social Entrepreneurs and the programme managers. Amazing organization. I hope you keep on going and keep on supporting other entrepreneurs."
In a Cost-of-Living crisis and resources being squeezed, at SSE, we believe Match Trading® can be the spark that generates social impact, growth in deprived communities and ensures charities and social enterprises thrive during this time.
Can you help society while having economic growth? With Match Trading ®… Yes, you can!
Sources:

*According to the ONS- Office of National Statistics unaffordable rent means Percentage of an average income of private renting households that an average rent is equivalent to, by country and region, that is over 30% of the earned income. UK economy latest - Office for National Statistics (ons.gov.uk)

** December 2022 survey for the SESF Grant to help social enterprises rebuild from COVID-19. It is established in partnership by The National Lottery Community Fund 
​