Lived experience matters – here's why
21 Mar 2022
Two-thirds of School for Social Entrepreneurs (SSE) fellows – social entrepreneurs who have been through one of our long learning programmes – have personal "lived" experience of the issue they address, and a quarter have lived experience through a friend, family member or in another way. We believe in communities solving their own problems, led by social entrepreneurs from those communities. We know that people whose ideas are directly informed by their own experience have stronger impact propositions and are placed to create long-lasting effective change.
Here's why: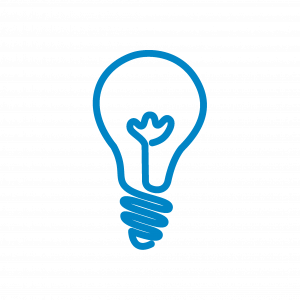 Solutions that social entrepreneurs come up with to tackle issues they have experienced are often unexpected, quirky, and unique – but extremely effective.

Social entrepreneurs create genuine connections, coming from a place of authenticity and empathy. And they often do this without huge funding pots.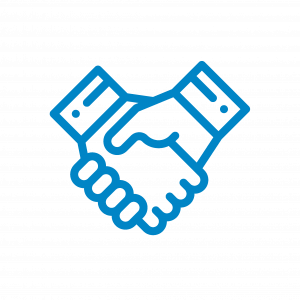 Social Enterprises led by those with lived experience create employment opportunities for others who have had similar experiences including their own beneficiaries.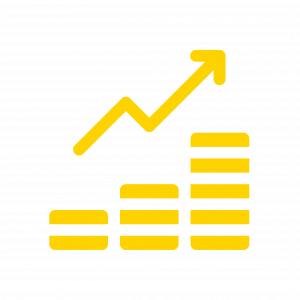 Social entrepreneurs lead the charge with solutions that come from the bottom up and challenge existing power structures.
Unexpected solutions
A beautifully heart-warming example of a social entrepreneur finding a quirky solution to a social problem is Marie Yates, of Canine Perspective CIC.  This is a dog training company with a difference, using any revenue raised to fund Canine Hope,  an initiative helping survivors of rape and sexual violence by bringing them together with rescue dogs. By working in partnership with charities and social enterprises, Canine Hope has helped over 100 survivors of rape and sexual violence develop coping strategies to manage their trauma and rebuild confidence.
This unlikely pairing has been hugely successful; since completing the Lloyds Bank Social Entrepreneurs Start Up Programme, Canine Perspective has developed four distinct 'paws': Canine Logic, which provides the dog training; Canine Progress, a personal development service; Love Learning from Dogs, a quirky product line; and Canine Hope, the social mission underpinning the organisation, which everything else supports. More recently, Canine Perspective has also begun a Pawdcast too that's proving very popular.
Authenticity and empathy
A great example of change-making that creates authentic and empathic solutions is Before I Go Solutions, founded by Jane Duncan-Rogers. The social enterprise offers support with end of life planning. She told us how her own tragic experience shaped the business:
"My whole business is as a result of my husband dying 10 years ago, it was unexpected, and three years after that I published a book called Gifted by Grief. It was a cathartic healing process, and in it I wrote a chapter about the questions I asked him before he died, like what kind of coffin he wanted and how he wanted to be dressed and things like that, and the readers response was huge – I had so many people telling me they needed to ask those questions too. I put together a workshop and that's how things started. If you have a personal story to attach to it, people can connect to that."
Jane now employs a team of trained facilitators who each have their own stories to tell, demonstrating to their clients that they will understand their situation and setting them apart from other organisations.
Employment opportunities
Many social enterprises recognise the value of employing those with lived experience to create effective change and an empathic approach.
A social enterprise making waves in employment is Jobs For Family Carers, founded by Fiona O'Neill, who is on the current cohort of our Royal London Changemakers programme.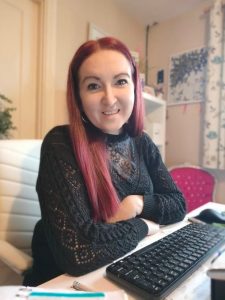 Fiona told us that her own lived experience of caring for her son who has frequent treatments and surgeries inspired her to start the enterprise:
"I had to give up my job because I didn't have enough holidays to cover his hospital appointments, so I had to take a step back. Through my own journey of finding a part-time job I realised there was nothing out there for Family Carers, and that's because employers don't know about the stipulation that Family Carers can only work 18.5 hours a week. So that's how the seed was planted, I realised this needed to change.
"Now there's a huge following. Having us taking the time to find these jobs takes the pressure off Family Carers, and having someone on the end of the phone who has experienced the same thing, they feel at ease. And when I'm speaking to employers I can also advocate from a place of experience, and I think that's what sets us apart from a standard recruitment agency."
Another social enterprise that employs people with lived experience is Groundswell. They provide one-to-one support for people who are homeless: helping them attend health appointments and advising them on how to better manage their health.  The programme is well-respected and unique, because it's staffed by people who have experienced homelessness themselves.
Challenging Power Structures
CEO of SSE, Ali Wilson, articulates wonderfully how social entrepreneurs challenge traditional notions of social merit and power structures in our latest annual report:
"Leaders with lived experience transform injustice into action. They have the authenticity and authority to work in partnership with their communities. Their innovations are often radically unlike anything that the private or public sectors could conjure. By understanding the inherent value in lived experience, we flip traditional notions of social merit on their head."
Coming from a place of lived experience also creates organisations that are better placed to influence policy and research. Groundswell has done consultancy over the years which has led to bigger contracts and national recognition. Steven explains: "A lot of the research we've done is really insightful, so we get recommended from other services, and we get leads from charities and local authorities." Groundswell have been awarded large contracts through the NHS and local authorities to deliver its Homeless Health Peer Advocacy programme, recognised as a leader in the field, well grounded in solid understanding granted through lived experience of the issues faced by homeless people.
SOS Project is another striking example of a social enterprise led by lived experience that is creating rippling changes and reaching people where other structures cannot:
"Our work has extended beyond London to address problems across the UK. We have innovated, changing our service so it matches the needs of those young people, families and communities of those entrenched and because of this we were one of the first organisations to spot when young people were being exploited through county lines."
This success is largely due to the fact that support comes from staff who have been through the issues their clients face themselves. They have made positive changes in their own lives and have become inspiring role models for them, and now that is rippling outwards.
We are always blown away by our students and their innovative approaches to some of society's biggest problems. By bringing their own lived experience, they create richer, more authentic solutions which are widely recognised as being effective and ground-breaking – and having huge impacts.
Does your social venture help people build financial resilience, or enable a fair and inclusive transition to net zero? Are you powered by your own lived experience and looking to grow your impact and income from trading?
Apply to the 2022 Royal London Changemakers programme 
Written by Holly Vandyke, marketing associate.