How can we support social enterprises to grow? School for Social Entrepreneurs unveils Match Trading
20 Sep 2017
Introducing our new innovation in grant-funding, which incentivises growth through trading
It's been three years in the making, and will be used by at least 500 social entrepreneurs in the next five years. It draws on School for Social Entrepreneurs' 20 years of experience in supporting social entrepreneurs working in the most difficult markets. And it's supported by Big Lottery Fund and Lloyds Banking Group as pioneer partners.
School for Social Entrepreneurs (SSE) today launches Match Trading™, an innovation in grant-funding that incentivises social entrepreneurs to grow through trading.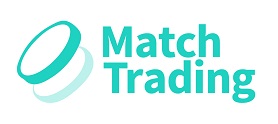 What is Match Trading™?
It's a beautifully simple concept. Match Trading is grant-funding that pound-for-pound matches an increase in trading income. By rewarding sales growth, Match Trading empowers social entrepreneurs operating in challenging markets to develop their trading base, so they can build sustainable futures.
Check out our animation, which explains Match Trading in 90 seconds:
Match Trading incentivises social entrepreneurs to grow their trading income, because they can double their money, up to the amount of Match Trading grant on offer.
Does it work?
We have piloted Match Trading grants with 19 social entrepreneurs. They increased their trading income by 92% in one year, on average, supported by the Lloyds Bank Social Entrepreneurs Programme, in partnership with SSE and jointly funded by Big Lottery Fund.
Social entrepreneur Meave Darroux, founder of Brilliant Women (trading as Brilliant Parents), increased her trading income by 111% in the year she was on the programme. "I found the Match Trading grant helped me focus, be more targeted, and channel my energies," she says. "The Match Trading grant has been instrumental in our development." Read more Match Trading case studies.
Why is Match Trading™ needed?
We all want the social enterprise sector to grow. Yet half of UK social enterprises are not yet profitable, according to Social Enterprise UK's State of Social Enterprise 2015 report. One in four social enterprises in the UK earn less than 75% of their income from trading, according to the same report.
Alastair Wilson, CEO of SSE, says: "Many of us working in social enterprise have seen the same problem creep in again and again. The leader of a brilliant, high-impact social enterprise realises they can access grant money far more quickly than it takes to generate the same amount in sales. So they apply for more and more grant, and their model becomes dependent on it. The risk is that, if the grant funding dries up, their organisation and all its fantastic impact just topples over.
"We developed Match Trading to help social entrepreneurs working in the toughest markets move towards more trading-based models, to improve their long-term sustainability and impact. Match Trading isn't right for every organisation, but we believe it is an important part of the puzzle in developing a robust social enterprise sector. We welcome the collaboration of other organisations who share this objective, as we develop Match Trading."
What are other supporters saying about Match Trading?
Fiona Cannon OBE, Group Director of Responsible Business and Inclusion, Lloyds Banking Group, says: "We are proud that Lloyds Banking Group is leading the way in supporting social entrepreneurs. We know that funding can be a real challenge for start-up businesses and this pioneering new model will allow us to help drive entrepreneurial behaviours, while increasing business sustainability and trading income. Through helping them to deliver for their community and the wider economy, we can also deliver on our commitment to helping Britain prosper."
Dawn Austwick, CEO of the Big Lottery Fund says: "It has been exciting to support School for Social Entrepreneurs as it develops Match Trading. It has the potential to be a valuable development in grant funding and will help ensure money goes where it can have the most impact. The Big Lottery Fund will support a further 400 social entrepreneurs with Match Trading grants over the next five years, many working in local communities. I am looking forward to seeing the impact of Match Trading as it is rolled out."
Social entrepreneurs keen to access Match Trading grants can visit:  www.the-sse.org/match-trading
Organisations interested in partnering with SSE to pilot Match Trading can email: [email protected]