Fellows Future Fund: The latest grantees and their projects
22 Sep 2020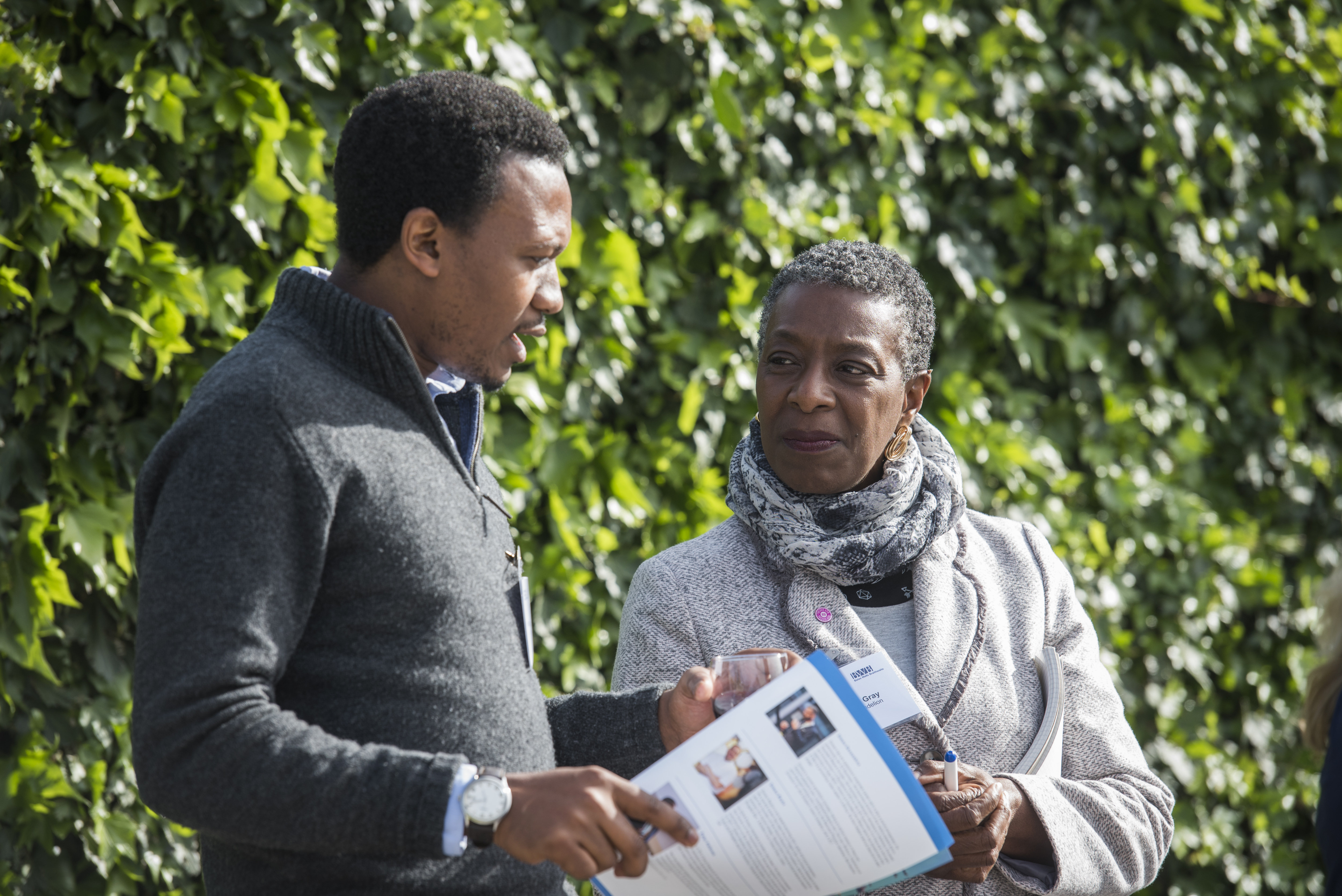 With support from Social Partners, the Fellows Future Fund allows SSE fellows to understand and grow their social impact. Grants can be used to research and communicate an organisations impact as well as investigate and develop new ways to work, new audiences or different areas of impact. Social Partners also contribute their invaluable mentoring skills to aid the grantees on their social impact journeys.
Find out more about the fund and how to apply here
Here we look at how the latest grantees are planning on using that fund:
Sibusiso Tshabalala, Cognitive Paths
SSE fellow Sibusiso Tshabalala is the director and founder of Cognitive Paths; a social enterprise in the South West, primarily supporting Black-led organisations. Sibusiso noticed that the organisations they support struggled to secure contracts despite them being able to deliver high social value to businesses. This was largely down to a lack of capacity to effectively tender for contracts.
Working alongside SEUK, local authorities and two Bristol universities, Cognitive Paths are piloting a social enterprise procurement support service. SSE funding will support them to research and design the most suitable service that will enabling social enterprises looking to secure corporate contracts.
"This fund allows us to reduce the administrative burden that Social Enterprise and small business face when seeking new trading opportunities. Our project will further the support provided by SEUK through the Buy Social Corporate Challenge and increase the awareness of new trading opportunities for social enterprises."
Jenny Young, Blue Cabin
Children currently living in care in England has increased 28% in the last 10 years. SSE fellow, Jenny Young, created Blue Cabin to work alongside care experienced individuals, local authorities, artists and arts organisations to address the issues faced by those who have been in care. Blue Cabin's co-created Creative Life Story Work programme has already gained attention for its artist-led approach that puts care, love and respect for children and young people at its heart.
Using the Fellows Future Fund, Blue Cabin will create an online conference that showcases the value of Creative Life Story Work to local authorities, trusts, foundations and health commissioners across the country with the hope of further gaining funding and collaboration.
"It feels very special to have received this funding as our company is going through a period of significant growth. Funding from SSE will support us to host an online Creative Life Story Work Conference to share learning regionally and nationally and secure future investment. We can't wait to get started."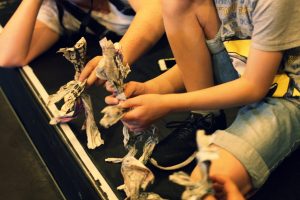 Adrienne Arthurs, The Living Room
The Living Room has helped over 4000 people overcome their addictions to alcohol, substances (including legal and illicit drugs) and behaviours such as gambling, shopping, relationships, sex and disordered eating.
In 2020/21 The Living Room aims to treat 500 adults who suffer from addiction and support 100 families and carers. With a success rate of 62% (above the national averages in areas where numbers are available), they closely monitor the wellbeing and other areas of a client's progress whilst on a programme but with help from Fellows Future Fund they will be able to provide data on the longer-term impact of their work on their clients' lives.
"Working with our social partner and using the funding from the Fellow's Future Fund, we will find a method of capturing the evidence of the difference our work has had on a person's future health, wealth and happiness, free from their addiction. Having broken the cycle of addiction and becoming a contributing citizen in society for themselves and future generations, is the real success."
Sporting Age, Shaun Fox
In 2019 an all-party parliamentary group demonstrated "that movement is both central and fundamental to children's positive mental health." Former PE teacher and SSE fellow initially set up Legacy Sport regionally but created Sporting Age in 2016 to take the impact of his work national.
Sporting Age helps young people in primary schools to move more confidently, whilst also supporting and increasing competence of primary teachers. Since incorporation Sporting Age has had a positive impact on over 9,000 young people and recorded 17,000 assessments. Using the Fellows Future Fund and working with University of Huddersield, Shaun hopes to explore evidence they have found that suggests disadvantaged children perform worse in their programme assessments. This will allow Sporting Age to identify the right interventions to reduce inequalities amongst participants.
"Via the Fellows Future Fund, I will work closely with a mentor from a social partner. Together, they will aim to form a strategy to scale Sporting Age so that it can have positive impact on the health and wellbeing of many more young people and their families."