Carving out a creative community for young people in Norwich
15 Oct 2020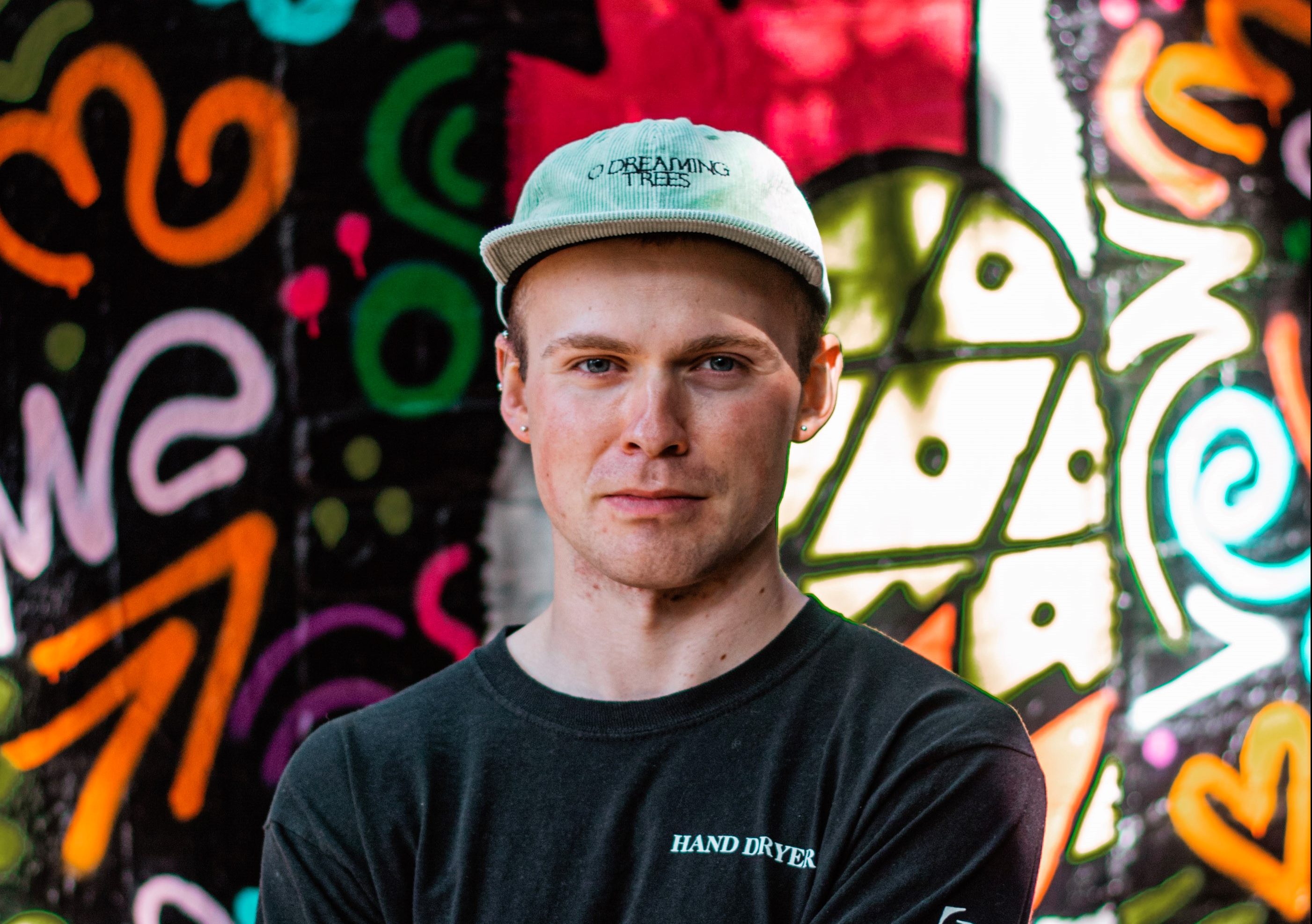 We're always keen to hear from our start up change-makers about their journey and future plans.  Callum Ritchie, from Norwich based Site Collective gives his story so far.
My name is Callum Ritchie and I'm based in Norwich city centre. I have a BA in Illustration and am studying for my MA in Communication Design from Norwich University of the Arts. I run a small creative studio called Site Collective which takes on ad-hoc design, illustration and the expanded arts commissions.  We run events that provide a vital hub for local creatives to network, sell work and collaborate on live briefs. I also work as a freelance copywriter and PR agent within the music industry.
Starting out
After struggling through a dysfunctional school system which didn't support my learning style, I learnt to be fiercely independent and proactive in my approach towards my professional and creative life. When approaching the end of my BA I noticed that there was little to no support network available for recent graduates.
I decided to step up and create a platform for everyone to stay in touch and to begin to build a community around. It started as a single art exhibition and pop up shop at Studio 20 in Norwich showcasing illustration, design and art.  I collaborated with a close friend, and talented animator and illustrator, Dominic Lovegrove. We worked so well together and managed to create a firm interest from our peers and the wider local community by selling over £1,000 worth of art. We then decided Site Collective was here to stay.
Branching out creatively

Since that day we've branched out our network hosting four large shows in a similar format with different local creatives.  We've also expanded into smaller social events which provide a more casual environment for our creative community to engage with one and other. The business has grown so we've taken on a print-maker and illustrator.   We now sit at the centre of a large circle of hugely talented local creatives and industry professionals. Part of our growth is due to us filling a gap in what is a relatively quiet but hugely creative city.   The other part can be firmly attributed to our open and approachable attitude. This attitude underpins our ethos.
There is a lot to be said for collaboration beyond just sharing resources and audiences. It can teach you whole new ways of working and understanding different creative skill sets. You can then build yourself a support network of specialist talents around yourself.
Rooted in the Norwich community
Norwich is a great place for us as it hosts people who support our grass roots and community focused ideas. It is important to remain strict and at times ruthless when it comes to functionality of the business.  However, we consider ourselves firmly rooted in our community. This is what drives our practice and is responsible for both our passion and growth. We have more recently set up commissions for local creatives and have in turn been set up on commissions.
Throughout the COVID-19 pandemic we have been adapting the way we work. During lock-down we provided a series of successful well-being and creativity workshops.  They helped our community band together through what has been such a difficult time for so many.
Start-up support

We recently received a place on The Lloyds Bank Social Entrepreneurs Start Up Programme, run by The School for Social Entrepreneurs, and jointly funded by The National Lottery Community Fund. As part of this programme, we are lucky to have received a £1,000 grant for our community in Norwich.  We're hugely grateful to access a comprehensive learning support programme with a business mentor to keep us focused and motivated.
Future plans
We intend to use the support programme to help us grow with our community and put on what will be our biggest and most industry focused event yet. We aim to provide a platform for young people to grow their creative careers in a similar way to us by putting their communities first. We will be hosting an event featuring market stalls, live crits, panel Q&As and pep talks.  These will be accessible and supportive to a wide cohort of local young people in Norwich wanting to start a creative career or just pursue a passion. We have dreams to grow bigger into a fully-fledged design studio with printmaking facilities and a physical shop.
The future is different but a lot easier when we work together to understand the complex maze that is the creative industry.
Follow Site Collective and their creative journey on Instagram
The Lloyds Bank Social Entrepreneurs Start Up Programme 2021 includes a free learning programme (14 days over a year), a business mentor and a grant to kick start your journey.