Budget 2021: What the social enterprise sector needs
24 Feb 2021
Chancellor Rishi Sunak will announce his Budget on March 3rd: laying out the state of the nation's finances and the plan to rebuild our economy.
Rishi has probably already finished his first draft. But our sector has some vital proposals for him. (And don't worry, we've already let him know about them.)
Let's face it: it's frustrating that social entrepreneurs so rarely get a mention in these major government economic happenings.
There are 100,000 social enterprises in the UK, employing two million people and contributing a whopping £60bn to the economy.
So where is the bespoke support for our sector? As many of you will know all too well, social entrepreneurs have fallen through the cracks of government support throughout the pandemic.
We've been proud to help plug some of these gaps in support. We've worked closely with friends across the sector to lobby government for support. We've delivered emergency funding pots like the Social Enterprise Support Fund, in partnership with The National Lottery Community Fund and other social enterprise support agencies.
But there is a lot more to be done. Here's what our sector is calling on from the Chancellor in his Budget next week.
"Let's unlock the huge economic and societal potential of social entrepreneurs"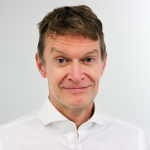 Ali Wilson, CEO of the School for Social Entrepreneurs, says: "Social entrepreneurs have a fundamental role to play in helping the UK build back better. The 1,000 people we supported last year in turn helped a whopping 3.4 million people in need – including vulnerable older people, families and children, people living in poverty, LGBTQ+ people, homeless people and those facing racism and system oppression.
"At the same time, they're adding economic value to their local communities and creating jobs and training opportunities – often for those most disadvantaged in the labour market.
"Imagine the transformative effect we could have on communities up and down the country if we supported thousands more social entrepreneurs in the year ahead! We're keen to work with government to explore options to unlock the huge economic and societal potential of social entrepreneurs.
"We hope the Chancellor will acknowledge the enormous contributions made by social entrepreneurs. He must fast-track their potential to get the country back on its feet by providing bespoke support for them – financial support, capacity-building support and leadership learning for whatever the year ahead will bring.
"We recognise the urgency of getting social enterprises and community businesses trading at full throttle again. Our Match Trading and Trade Back grants, with the support of an SSE learning programme, can help them do just that.
"Rishi, let's get these organisations trading for good again! We call on you to deliver a Budget that champions these innovative grant models for small VCSEs."
"We need mainstream financial products to fit all business models"
Lucy Findlay, managing director, Social Enterprise Mark, says: "Current emergency government finance is not reaching social enterprises.  We need mainstream financial products to 'fit' all business models and recognise that mainstream banks do not provide easy access due to perceived complexity and their own business model.
"In order to supply government-backed emergency finance contracts, banks should be required to prove that they are accessing all areas of the market, especially those that are providing social value. Or if they can't do this, they should evidence that they will work with a specialist provider to ensure that that access is ensured.
"A central coordinating helpline should also be set up to help social enterprises that are unable to communicate directly to troubleshoot.
"Reports of issues common issues and barriers should be reported to both government and the banking sector, with a requirement to act."
"Save Social Investment Tax Relief to protect affordable capital"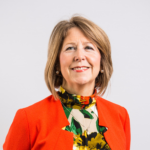 Melanie Mills, senior director, Social Sector Engagement: "Next week, the UK government will announce the fate of Social Investment Tax Relief (SITR). At Big Society Capital, we are calling for SITR to be saved. Whilst the tax relief is not perfect, we strongly believe that we can work with the Government to improve it.
"What social enterprises, charities and community businesses need, now more than ever, is to be able to raise patient and affordable capital to support their services and in turn, the diverse communities that they serve. As communities recover from the catastrophic impact of last year, what is needed is flourishing spaces for people to use and enjoy. Without SITR, many lifeline community hubs would not exist.
"If the Government chooses to scrap SITR in the middle of an economic crisis without an alternative, it would be a disservice to their promises in support of the UK's social sector. We are fighting with urgency, on behalf of the brilliant organisations who have raised £15 million of investment using the tax relief, along with those who are yet to benefit from it too."
Learn more about saving SITR
"Introduce a place-based initiative to assist social entrepreneurs in local communities"
Kevin Armstrong, policy lead at UnLtd, says: "Access to government-backed emergency finance needs to improve urgently, and the Treasury knows it. Together with other sector organisations, UnLtd is doing everything it can to ensure inclusive access for social entrepreneurs to patient capital without delay.
"Beyond this, we long to see Rishi Sunak put social entrepreneurs at the heart the UK's economic recovery: enabling more start-ups, backing takeovers of viable businesses and spaces, supporting a Match Trade scheme, and introducing a place-based initiative to assist social entrepreneurs in local communities.
"He's already received these proposals from the sector, so he just needs to copy and paste."
The social enterprise sector's four key proposals
It's worth checking back on what our sector collectively called for towards the end of 2020.
Together with Social Enterprise UK, Co-operatives UK, Plunkett Foundation, Social Enterprise Mark, Locality and UnLtd, we jointly submitted four key spending proposals:
A Match Trading scheme for social-purpose organisations to help scale their work in deprived communities, building on the successes we've already had here at the School for Social Entrepreneurs.
Improved support for people just starting up a social enterprise.
Backing for social entrepreneurs to take over distressed but viable businesses in communities hardest hit by the crisis.
The creation of Community Entrepreneurship Zones, where central government funding for social entrepreneurs could be targeted in a place-based way.
Read more about what we submitted to the Chancellor in this report from Social Enterprise UK (leading this work) and on UnLtd's blog.
What do you want to see in this year's Budget? Let us know @SchSocEnt
By Sophie Hobson, head of communications at SSE – follow me on Twitter @sophiehobson