Why social entrepreneurs are key to building back better
22 Feb 2021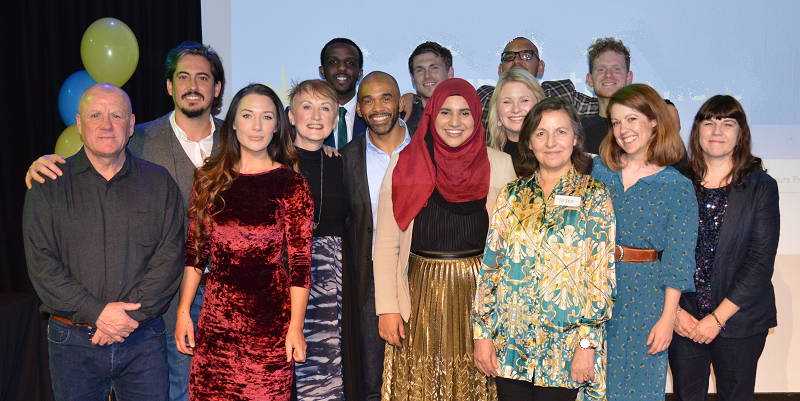 We made 1,000 people better leaders of social change last year, who in turn supported 3.4 million people in need. But as we publish our annual report, our work is far from done…
The UK faces challenges on a staggering scale. How will we build back from the societal and economic craters caused by Covid-19?
How can we tackle systemic racism the crisis exacerbated, and which BLM spotlighted?
What about restoring our health, our wellbeing, our shared futures?
We've seen a groundswell of community spirit, volunteering and goodwill. Will we be able to maintain momentum for the challenges yet to come?
Social entrepreneurship isn't the single solution to these questions. But it has a key role to play in helping Britain to build back better.
Our annual report 2019-20, published today, shows how.
The social impact of social entrepreneurs we support
We supported just over 1,000 people in the financial year ending 31st March 2020. In turn, they helped a whopping 3,374,000 people in need. (And in fact, that data is only from some of them, so in real life that number is even higher!)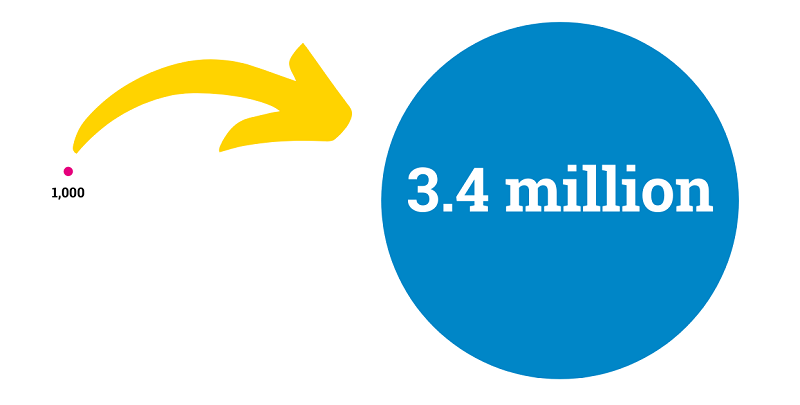 Social entrepreneurs tackle such a broad range of problems. In times as challenging as these, we're so proud that the people we support have benefitted:
2.4m people to improve geographical communities
1.3m families & parents
1.2m women & girls
1.1m people who are Black and/or from minoritised ethnic backgrounds
817,900 men & boys
768,500 young people
576,100 older people
317,900 people facing poverty and/or financial exclusion
269,600 disabled people
206,200 LGBTQ+ people
169,500 people experiencing mental health difficulties
20,200 homeless or vulnerably housed people
15,500 people in other social enterprises or charities
15,500 people with drug, alcohol or other addictions
9,100 migrants, refugees or asylum seekers
6,100 prisoners or people with convictions
And 15,600 people facing other issues*
The economic impact of social entrepreneurs we support
That's not all. Social entrepreneurs generate income in entrepreneurial ways.
This doesn't mean they won't accept traditional grants or donations – far from it. Rather, it means they pursue a diverse mix of income streams.
We believe this makes them more sustainable in the long-term. This is important when the external environment is as precarious as it is today.
We support social entrepreneurs to grow and diversify income.
We don't have financial data for all of our students. But where we do have data, we know just 235 of our students' total income increased from £36m to £41m by the end of an SSE programme year.
Many of our students are just starting up. So we're chuffed they contribute so much to their local economies. With the right support, social entrepreneurs will help communities rebuild.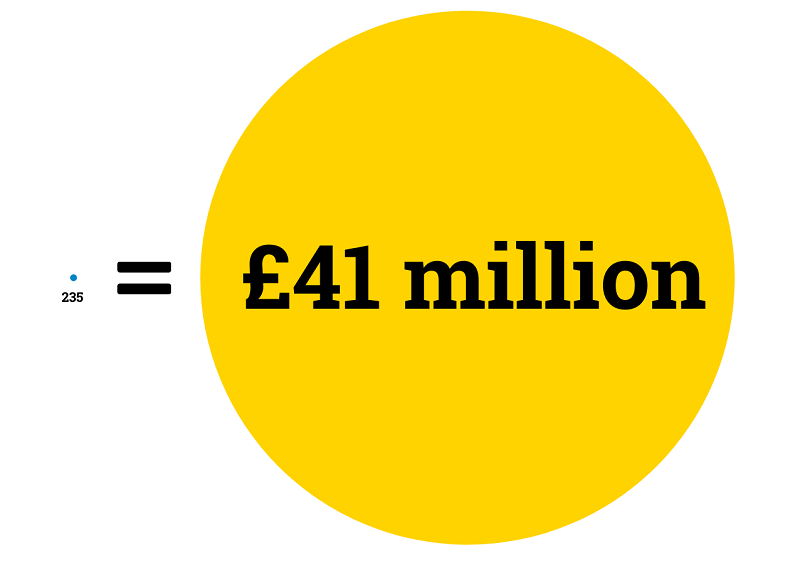 Inclusion, accessibility & championing diverse leadership
The UK is grappling with a lack of representation at leadership level across all sectors. This perpetuates society-wide power imbalances and systems of oppression.
If the voice of a community is not heard at the tables of power, its interests are not represented.
More diverse leadership creates a more equitable society. By supporting social entrepreneurs, we accelerate this shift.
Many of the leaders we support are from marginalised and minoritised communities. You can learn more about some of the progress we've made to better engage them in pages 29-30.
Two-thirds of our students have personal "lived" experience of the issue they address. This means they are especially well-equipped to author solutions that really work for their community.
More than one-third are a primary carer. More than two-thirds are women and trans women, and almost 1% are non-binary.
We know we have more work to do to be truly inclusive at SSE. Around one in six students on our programmes is disabled. This is lower than the UK population (one in five). We are working hard to become more accessible and inclusive, and this will be a journey for us.
We also have further to go on being inclusive to people of colour and from minoritised ethnic backgrounds. Representation in our student body is broadly in line with the UK population. We are over-representative of some racialised groups: for example, 8% of our students identified as Black, compared with 3.3% of the UK population.
To rebalance systemic racism, we're keen to go further than this. Our recently published anti-racist commitments outline our plan of action.
That said, we're still a way ahead of most organisations when it comes to inclusion and accessibility. We're in a strong position to share what we've learnt so far with charities and traditional businesses. The leaders we support are much more diverse than the leadership of these sectors, on average (read more).
We're keen to share our expertise with local governments. They can engage people from all backgrounds to transform communities from within.
We have always believed community-driven leadership is key to sustainable change (see pages 5 & 8 to find out why).
Today, communities up and down the UK are in pieces. Let's support social entrepreneurs from these communities to get them back on their feet.
In a nutshell: the SSE approach really, really works
Underpinning all this great impact is SSE learning.
We're the UK's biggest and longest-established provider of learning for social entrepreneurs. (Can you believe we're 24 years old this year? We know, we know – we don't look a day over 21.)
But bigger and older doesn't necessarily mean better. We never rest on our laurels and we continue to innovate. We're pioneering new ground in the funding landscape with our Match Trading grants (page 27). We have redefined and developed our core learning principles (page 18).
Does what we do actually make people better leaders of social change?
You bet your bottom dollar it does!
And this year, we have better data than ever before to prove it. We invested in a new system that transformed data collection and impact measurement.
We know that we:
Increase our students' business skills in every one of the 21 areas we assess.
Increase our students' emotional resourcefulness in all seven areas we assess.
When you attend an SSE programme, you can expect your networks to improve by 24%. Your sense of purpose and social impact will improve by 25%, on average.
Your emotional resourcefulness will increase by 14% – making you significantly more resilient, whatever may come.
And you become 29% better at business skills in just one year. Imagine that!

We're not done yet – far from it
We need an army of committed, conscientious and creative community champions to help the UK build back better. And they need to develop the skills and networks for the job.
Social entrepreneurs up and down the country are these leaders of change. We're here to support them and accelerate their impact.
Of course, SSE would be nothing without all the incredible people and organisations supporting us. Huge thanks to our SSE fellows, partners, funders, mentors, witnesses, expert speakers, freelancers, volunteers, Social Partners, trustees and amazing teams.
Together, we change lives.
So, 2021: bring it on. We're ready for you.
By Sophie Hobson, head of communications at SSE – chat to me @sophiehobson & @SchSocEnt on Twitter.
__
* The numbers of individual beneficiary groups above add up to much more than 3.4m in total. This is because some beneficiary groups intersect. Our 3.4m total beneficiaries counts individuals only once.
Download our annual report & accounts 2019-20: