Are you ready to tackle the environmental crisis? We can help
13 May 2021
This year offers a host of opportunities to take action, including the support of our Environmental Entrepreneurs programme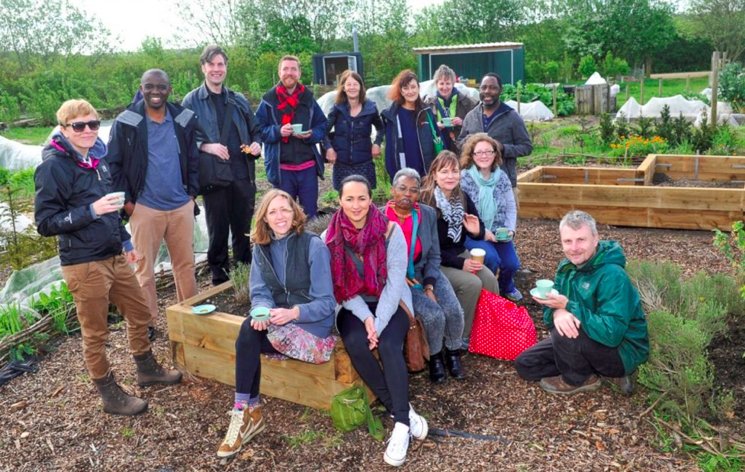 Throughout the pandemic, we have seen a resurgence in community. Many have gained a new-found appreciation of our local environment and the richness that our parks and local wildlife have to offer. For those who can, the simple pleasures of a walk have boosted mood and wellbeing.
So are people more ready to support environmental causes – particularly those that impact local areas and communities? Are they likelier to support social enterprises, choosing to buy from organisations that make a positive contribution to the world, that nurture, enrich and unite communities? We certainly hope that to be the case.
We believe that by working collaboratively, we have a better chance to use the opportunity arising from the wake of the global pandemic.
If you're ready to take action, we can help.
Our Environmental Entrepreneurs programme
It is timely that we are launching the second year of our Environmental Entrepreneurs programme, in partnership with the Co-Op Foundation, in the wake of restrictions easing and a sense of returning to normal.
The programme offers eight months of capacity building, coaching and mentoring support, connecting organisations with environmental aims – focusing on those that inspire, empower and enrich their local communities.  You can read more about some of the social entrepreneurs and community leaders and how they benefited from the programme last year here.
Nick Crofts, Co-op Foundation CEO, explains: "Local environmental projects make a huge contribution to communities by protecting green spaces and boosting health wellbeing. Our funding will help this work continue for the long term by enabling projects to access expert support, building co-operation among local partners and developing financial resilience at a difficult time for community groups."
Leveraging global environmental events: the G7 Summit in June
If we take the lens much wider, there is scope for much momentum in tackling environmental issues. Early next month, Cornwall will host the G7 Summit when heads of government from seven of the world's richest countries will meet to discuss plans for a global recovery from the coronavirus pandemic. Boris Johnson has pledged to use the UK's presidency to "help the world build back better from Coronovirus and create a greener and more prosperous future".
The theme of "building back better" has been prominent in the social enterprise space over the last year – not a political slogan, but a rallying cry to view the disruption as an opportunity rethink our ways of organising societies and communities. And to use the recovery effort to channel investments towards more inclusive, resilient and environmentally friendly outcomes.
At SSE, we'll be amplifying the voices of SSE fellows and students with an environmental focus. Keep an eye on our newsletter for ways to engage and to get involved with what we're doing.
COP 26 in November
Glasgow, in Scotland, will host COP 26 – The UN climate conference – later in the year. Literally all eyes on the UK, with plenty of milestones to focus attention around environmental causes.
What are you asking of your government? What do you hope they will use these platforms to do? How can you build from this momentum and benefit from the narrative around 'building back better'?
We're planning an event with our SSE Scotland and international teams. We'll keep you posted on social media and in the newsletter with info later in the year, so you can join.
Now is the time to collaborate, connect what you do and grow your voice 
If you run or work for an environmentally focused organisation or project, now really is the time to find your tribe, grow your voice and your impact.  Apply to the Environmental Entrepreneurs programme for access to a collaborative, like-minded network – all working towards similar aims, as well business and capacity building skills to help you grow and scale.
For a real difference to be made, we need leaders who can drive action at grassroots and community level, as well as those who can unite and inspire nations to action. Apply and be the change that we so urgently need.